An easy way to let your friends know you appreciate them at Thanksgiving!
Thankful for Sweet Friends Like You
Bloggers are advised to write 'evergreen' content. That means, if you read this post 10 years from now the content will still be relevant. Sometimes I stick to that advice, sometimes I don't. These Thankful for Sweet Friends Like You Free Printable Gift Tags were originally shared with my readers in 2020, and I don't think that is a year any of us will ever forget! Sadly, it was the year most families and friends didn't spend their holiday's together.
If there is ever a reason you can't be with loved ones for the holidays, this free printable gives a personal touch to any gift!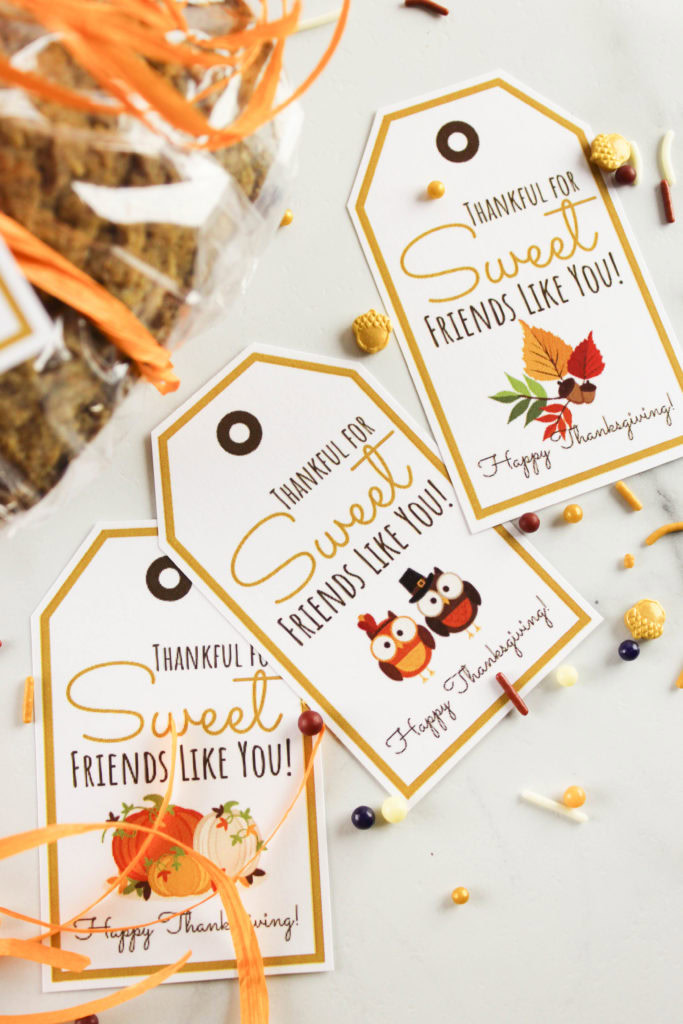 Print Free Gift Tags
The gift tags come in 6 design options! Click below to print.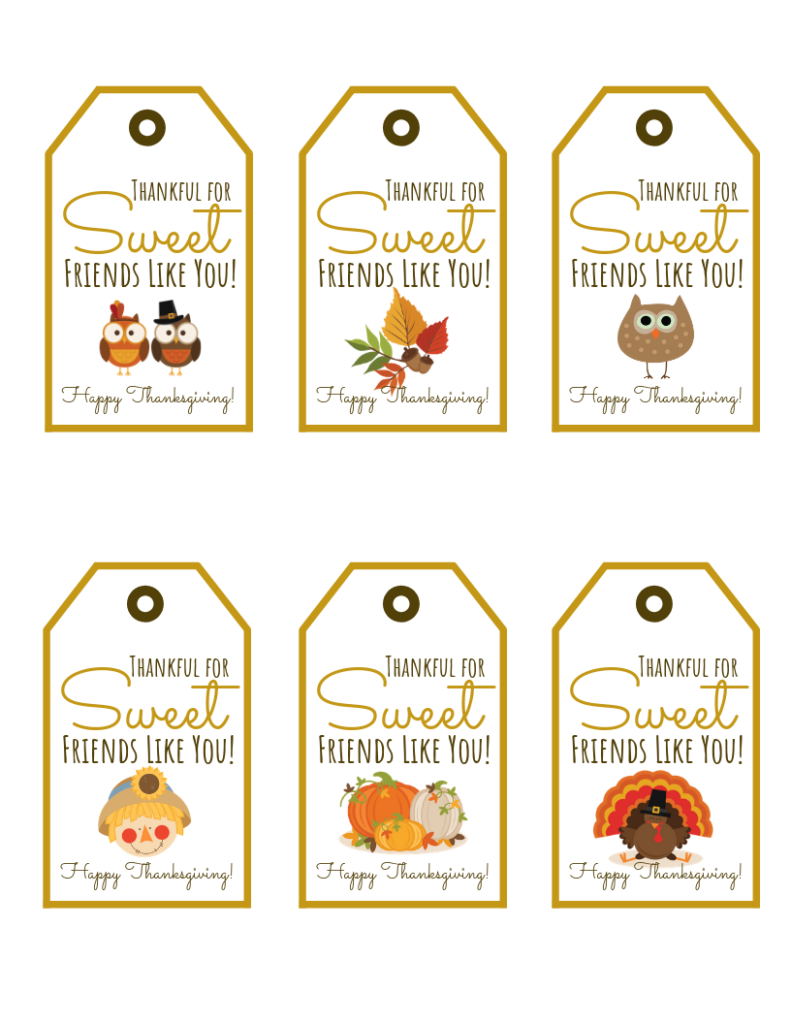 Download Here!
What to Use These With:
These cute free printable gift tags can be tied to just about anything, homemade or not! Some ideas are:
Bag of Cookies
Harvest Trail Mix
Sweet Smelling Candle
Sweet Smelling Soap
More Pumpkin Recipes: