A quick and easy way to say thank you on Valentine's Day!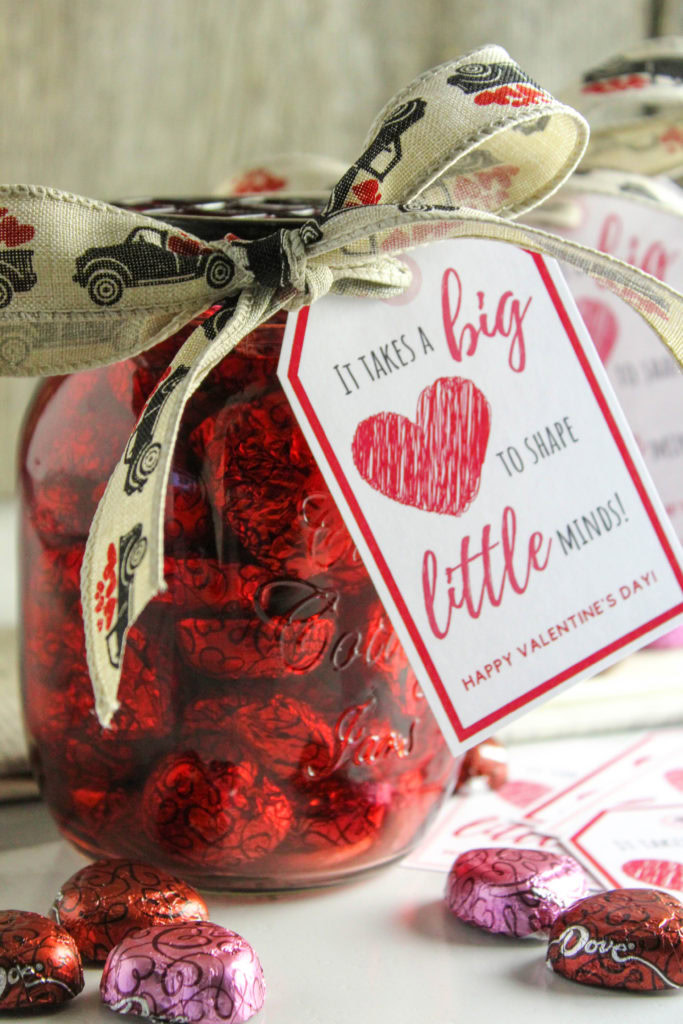 It Takes a Big Heart to Shape Little Minds
I wanted to be a teacher at one point in my life. But as I gathered more information to help determine if it was a career path I wanted, the more I came to realize that teaching is not for the faint of heart. Teacher's don't teach because they want the summer off. And, truthfully, they don't even get the summer off. They spend it preparing for the upcoming school year. And some can't live on a teacher's salary so they work through the summer, too.
Teacher's do what they do because they have a passion for it. I can't imagine the conflict they face each day, whether it's students or parents. And they spend a lot of time outside of the classroom making sure lesson plans are prepared, papers are graded, parents are informed, and special occasions are acknowledged. It's a thankless job and I want the teacher's in my son's life to know that we appreciate them!
It truly takes a BIG heart to shape little minds!
What You'll Need:
White Card Stock
Mason Jar
Dove Chocolate Heart Shaped Chocolates
Ribbon
Scissors
Single Hole Punch
Free It Takes a Big Heart to Shape Little Minds Gift Tags
How to Make It Takes a Big Heart to Shape Little Minds Teacher Gift
Print the free It Takes a Big Heart to Shape Little Minds Gift Tags on white card stock.
Cut out desired number of gift tags and punch holes in the top (designated area) with a single hole punch.
Fill a mason jar (or other container of choice) with Dove Chocolate Heart Shaped Chocolates.
Cut a Valentine themed ribbon extra long so there is plenty of length to work with when tying.
Wrap the ribbon around the mason jar lid, starting at the back of the lid. Pull both strands through the hole and tighten the tag to the mason jar with the ribbon. Secure the tag by tying a bow.
Cut any extra ribbon off the ends at desired length.
Print Free Gift Tags
Just click and print!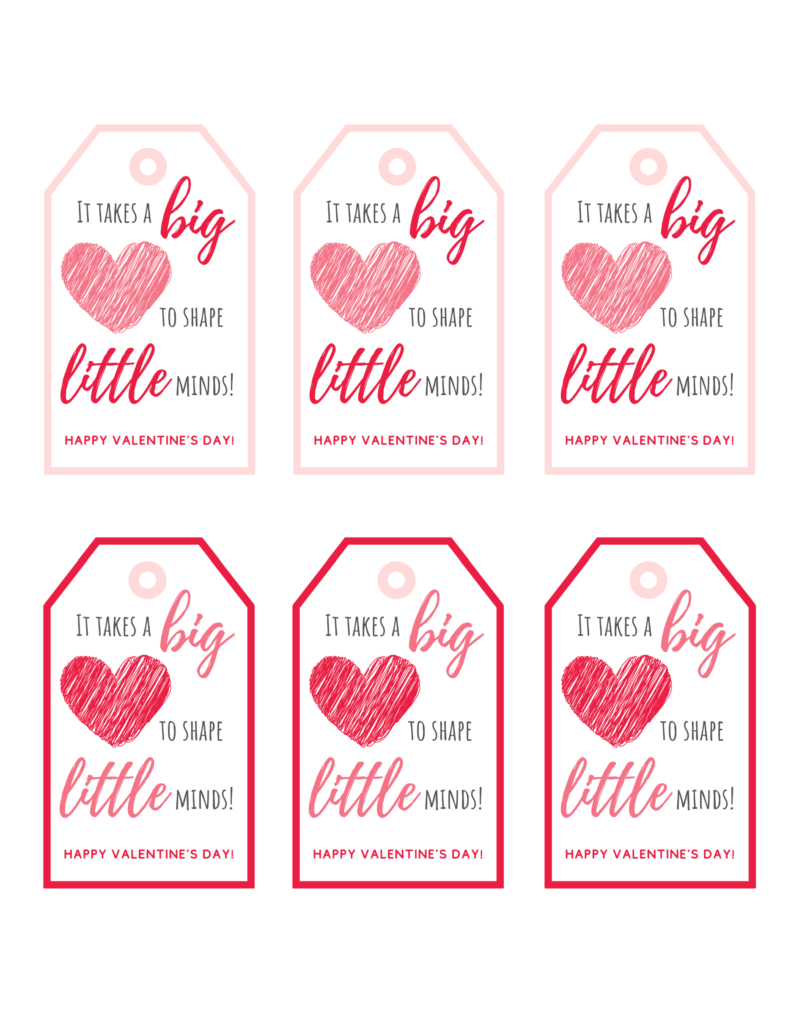 Download Here!
For More Free Printables, Check Out: