Say 'Merry Grinchmas' to all ages with these cute free gift tags. Just click, print, and cut!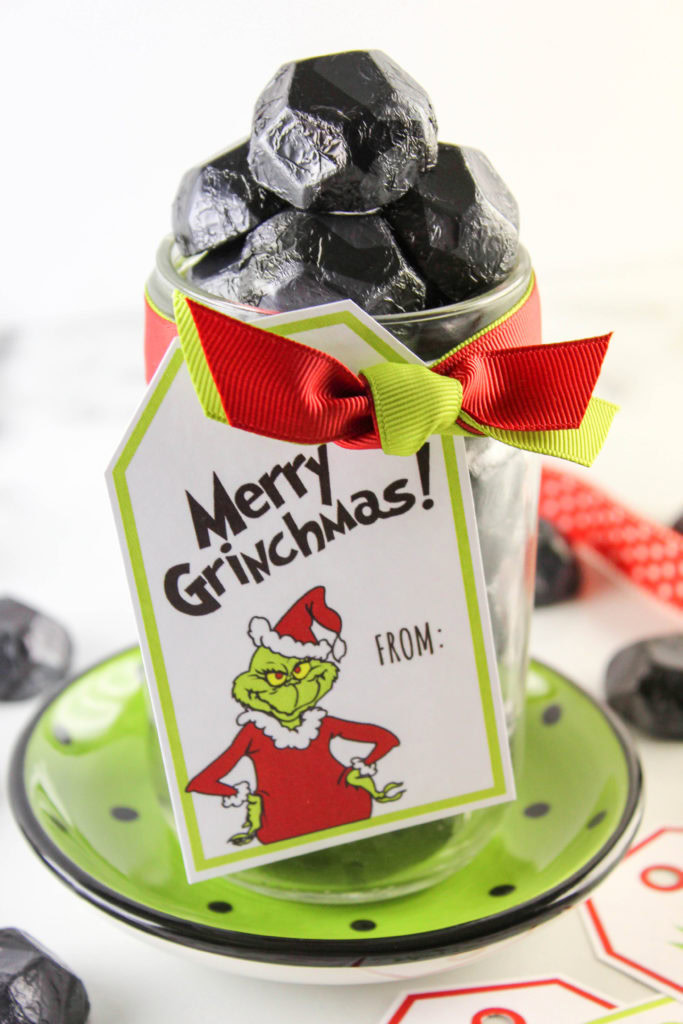 Merry Grinchmas!
I love the Grinch, he's relatable. I think it's safe to say there is a Grinch in all of us. It's only human nature to hang onto history that leads us into not liking something or someone. But when we give ourselves permission to let go, our hearts really do grow!
The Grinch is one of my favorite things about Christmas, so naturally we need to have Grinch Christmas Gift Tags!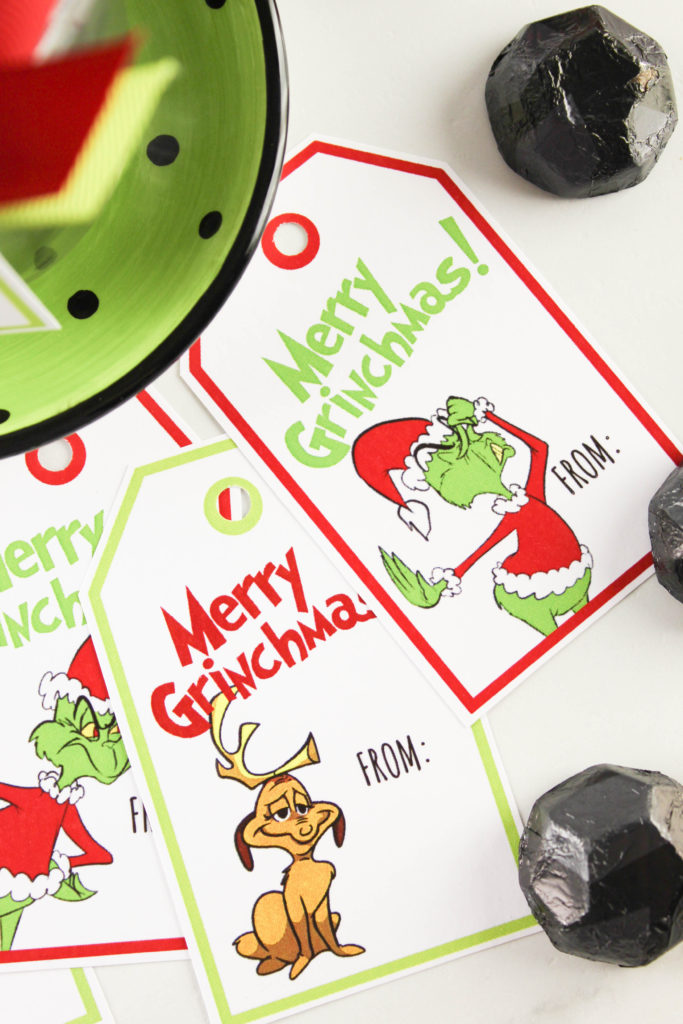 How to Make a 'Merry Grinchmas' Gift
Print the free Grinch Christmas Gift Tags.
Cut them out. Punch a hole in the top of the gift tag.
Cut a long piece of ribbon, poke through punched out hole.
Wrap ribbon around gift and secure by tying a bow.
Cut any extra ribbon off the ends at desired length.
Alternatively, skip punching a hole and using ribbon. Just secure to gift with a bow.
Print Free Gift Tags
You have 6 designs to choose from. Just click and print!
Download Here!
More Free Gift Tags:
For Christmas Treats, Check Out: