A cute way to show your child's teacher that you support and appreciate them!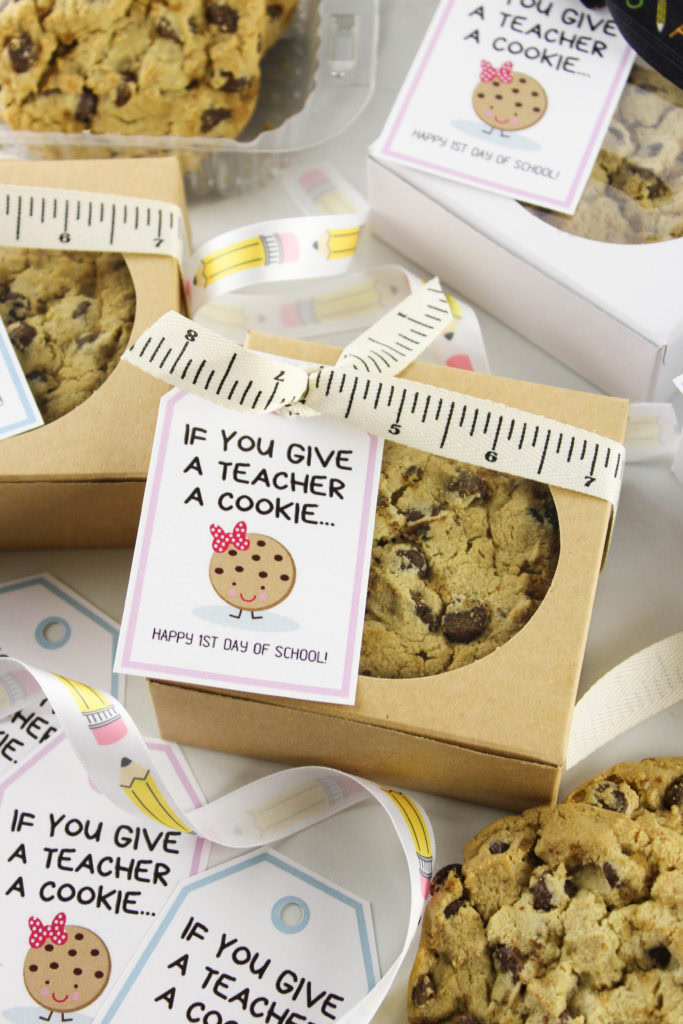 Teacher Appreciation
I appreciate my son's teacher with my whole heart! She really goes the extra mile to make sure the kids have a great school year. There have been so many times I've just wanted to hug her for being so dedicated to giving the kids in my son's school the best learning environment possible.
She puts so much time and attention into the little things, the details that really matter. She delicately balances a room full of kids, fun activities, a healthy learning environment, interactive learning, playing, and most importantly she promotes a relationship with Jesus. I just love her!
You can print these If You Give a Teacher a Cookie Free Printable Gift Tags for the first day of school, or you can scroll past them and print similar tags for Teacher Appreciation Week! You can also print them here.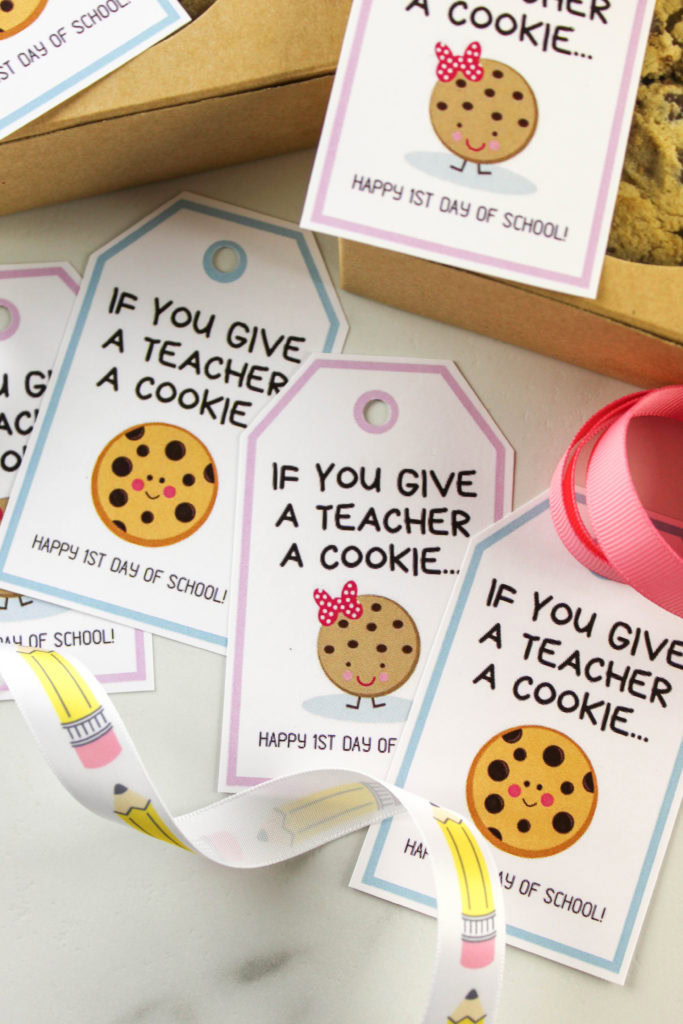 What You'll Need:
Individual Cookie Boxes
Chocolate Chip Cookies
Ribbon
Scissors
Single Hole Punch
Free If You Give a Teacher a Cookie Gift Tags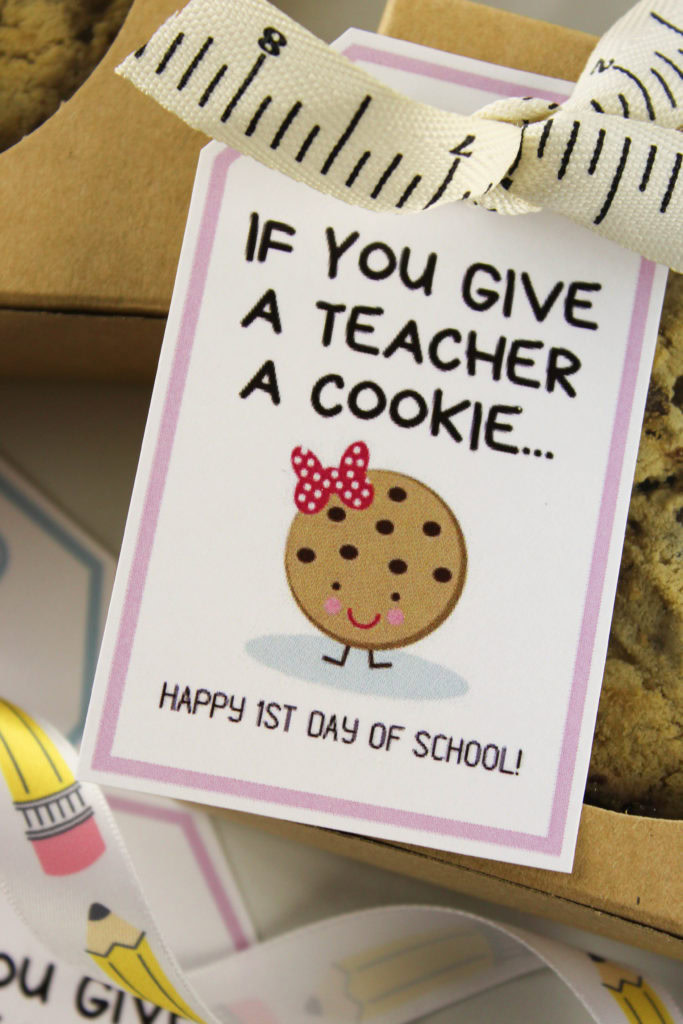 How to Make 'If You Give a Teacher a Cookie' Gift
Print the If You Give a Teacher a Cookie Gift Tags.
Cut them out. Punch a hole in the top center of the gift tag.
Cut a long piece of ribbon, poke through punched out hole, and tie around the top of the box of cookies. Cut off access ribbon.
Print Free Gift Tags
The gift tags come in two colors – blue and pink. Decide which color you'd like and click on your choice below to print.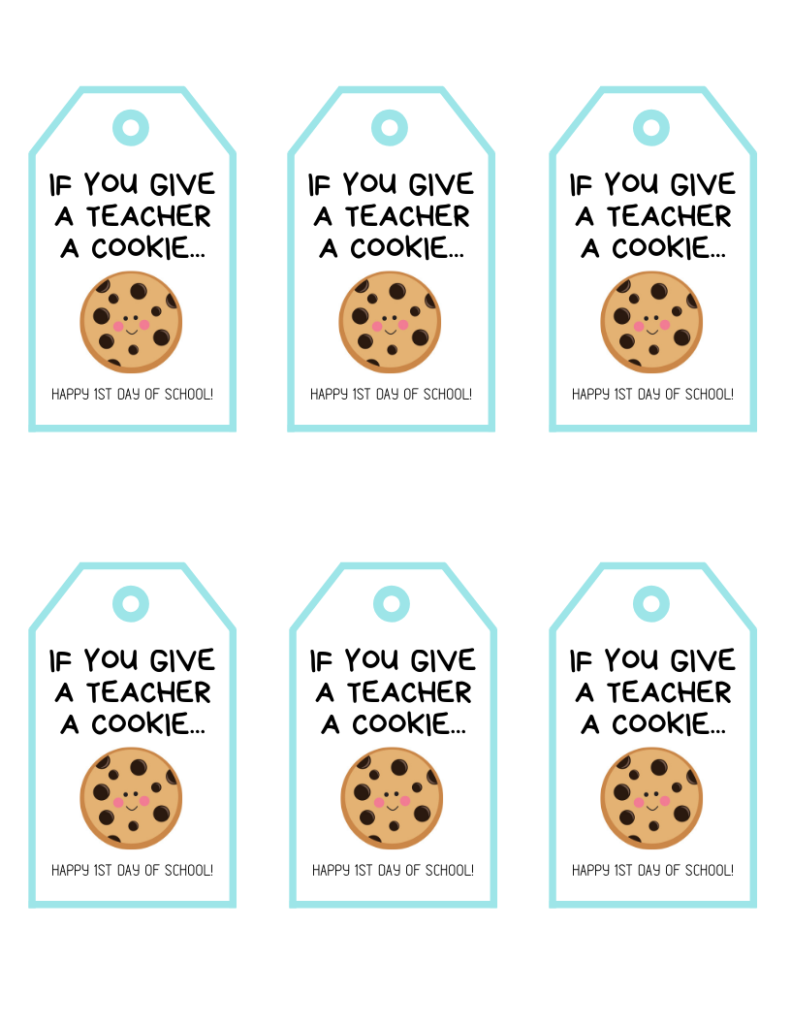 Download Blue Tags Here!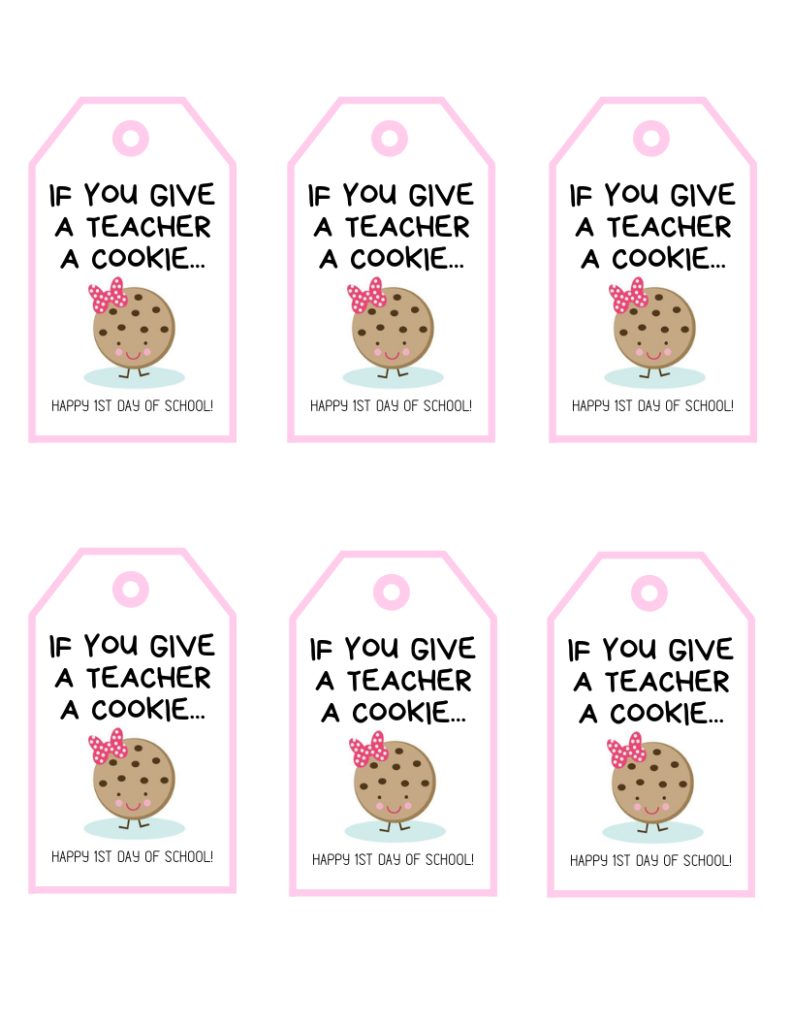 Download Pink Tags Here!
Teacher Appreciation Week Gift Tags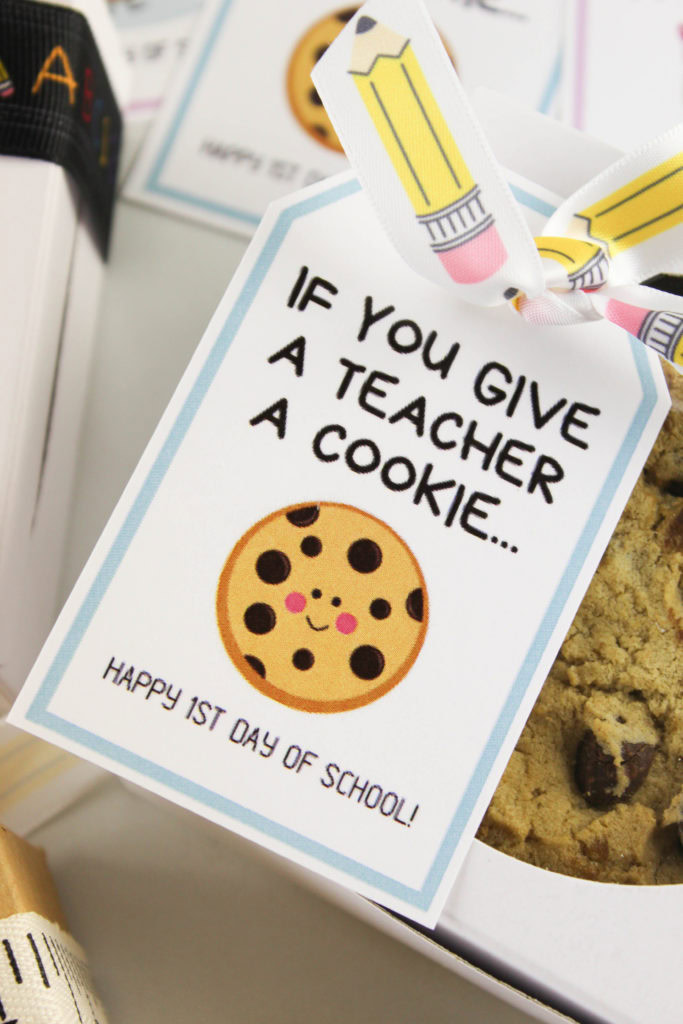 Tips:
Cookie boxes – I used 4 x 4 cookie boxes from Hobby Lobby. They are easy to assemble and come in brown and white.
Cookies – You can make your own cookies or by them from the store. Just depends on your current level of motivation!
Make ahead – If you want to put these together ahead of time, then make sure to do one of the following to prevent the cookie grease from leaking through the boxes:

Lay wax or parchment paper in the bottom of the cookie box.
Wrap the cookies in saran wrap.
Put the cookies in a small plastic bag.

Printing – Make sure to print on white card stock for a sturdy gift tag.
Cutting – I like to leave a little white space around the edge of the gift tag border. You don't have to do that, cut to your preference.
Ribbon – Any ribbon works, but a fun school themed ribbon makes the gift a little extra special.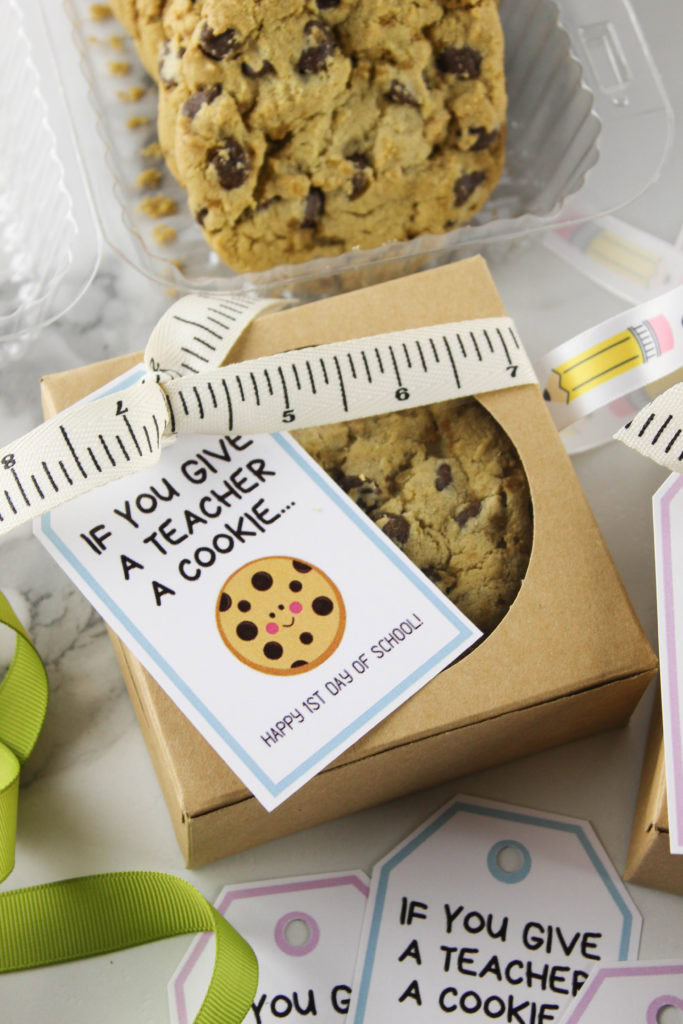 More Free Printables: