A cute free printable that gives a homemade touch to an easy Valentine teacher gift idea!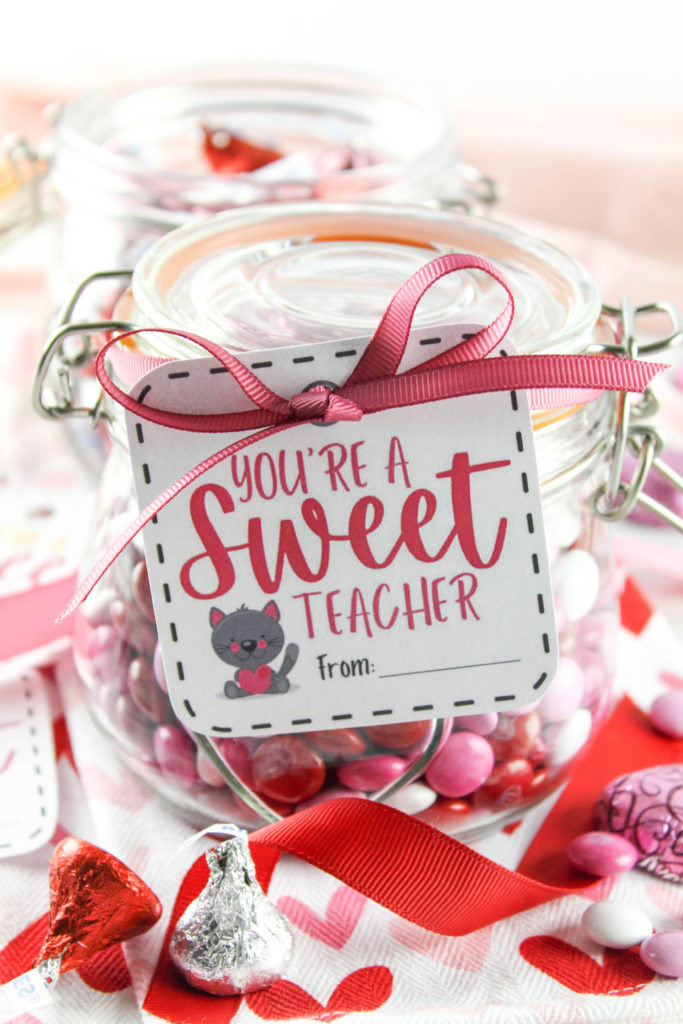 Teacher Appreciation Tags
Teachers do way more than teach. They can read a child's face and know they are struggling at school or home, send food home with the children that need it, make sure the students that need one have a warm coat, and they spend money out of their own pockets all while providing the best classroom learning experience they can!
Most teachers go out of their way to take extra special care of our children, so as parents I think it's important we show our appreciation for them with these You're a Sweet Teacher Free Printable Gift Tags!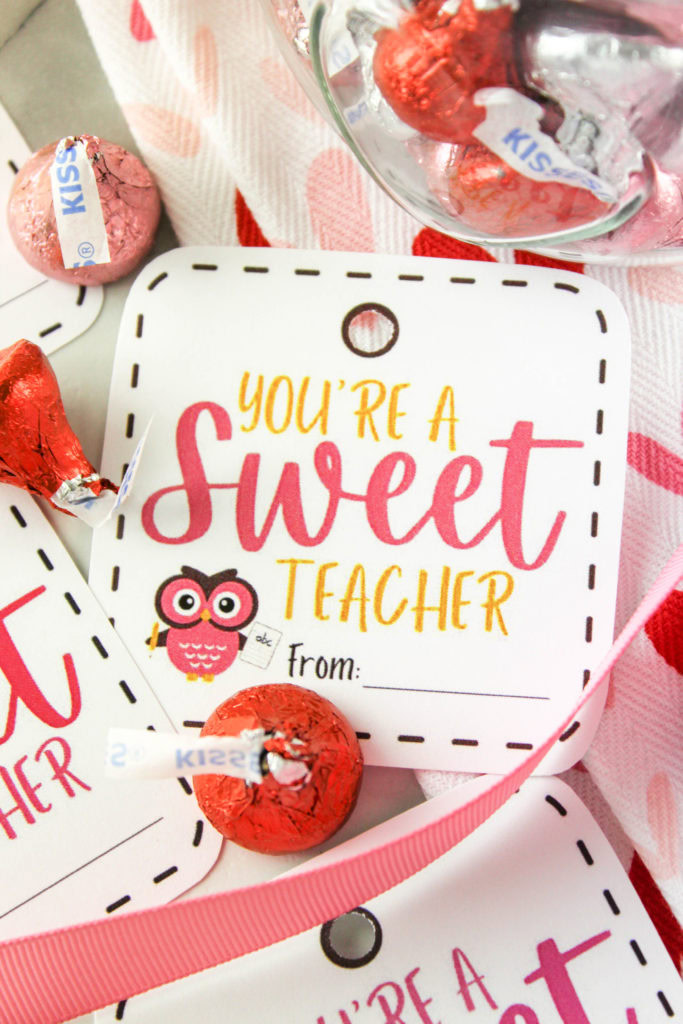 What You'll Need:
Candy Jar
Valentine Candy
Hole Punch
Ribbon
Free You're a Sweet Teacher Gift Tags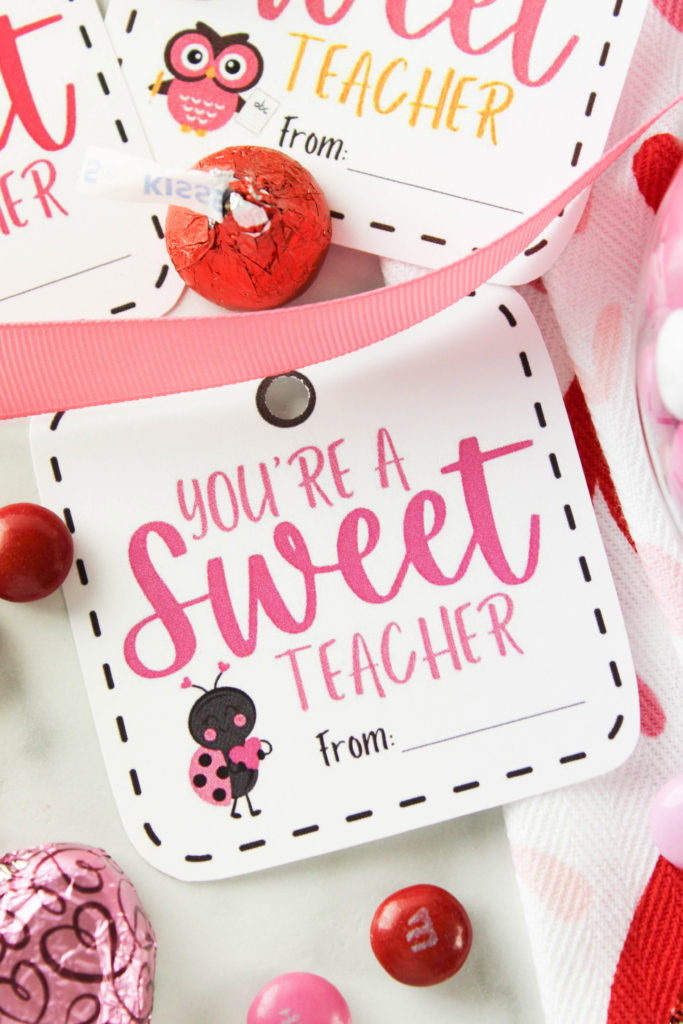 How to Make You're a Sweet Teacher Gift
Print the free You're a Sweet Teacher Gift Tags.
Cut around the tag(s) you'd like to use and punch a hole in the designated area. Fill in the 'from.'
Fill candy jar with your choice of Valentine candy.
Tie ribbon around the top of the jar, making sure to tie the gift tag to it.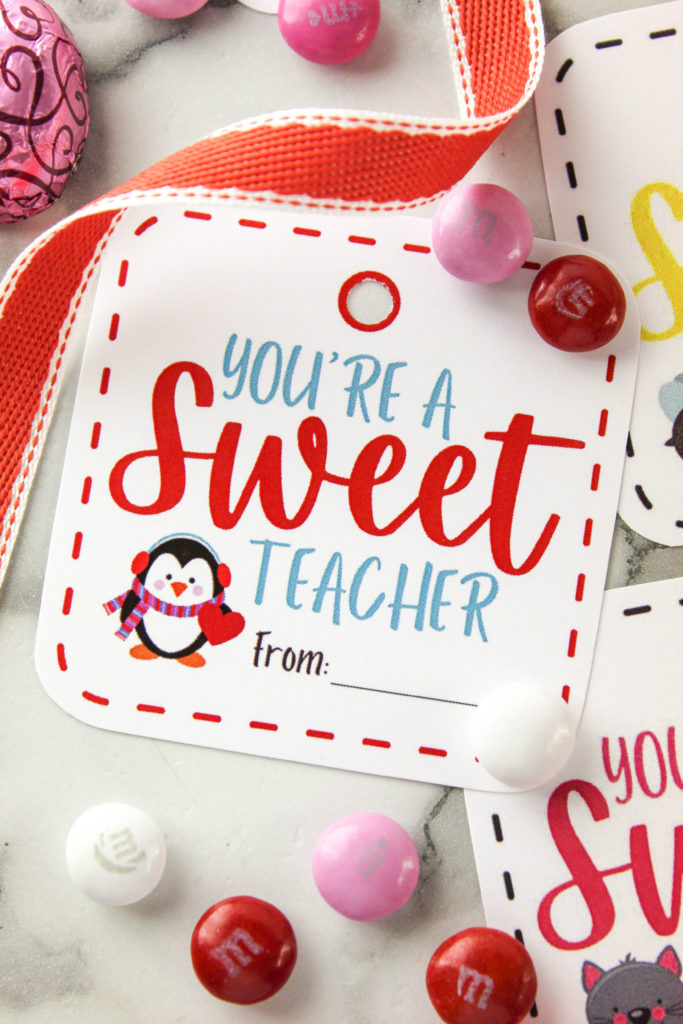 Print Free Gift Tags
Just click and print!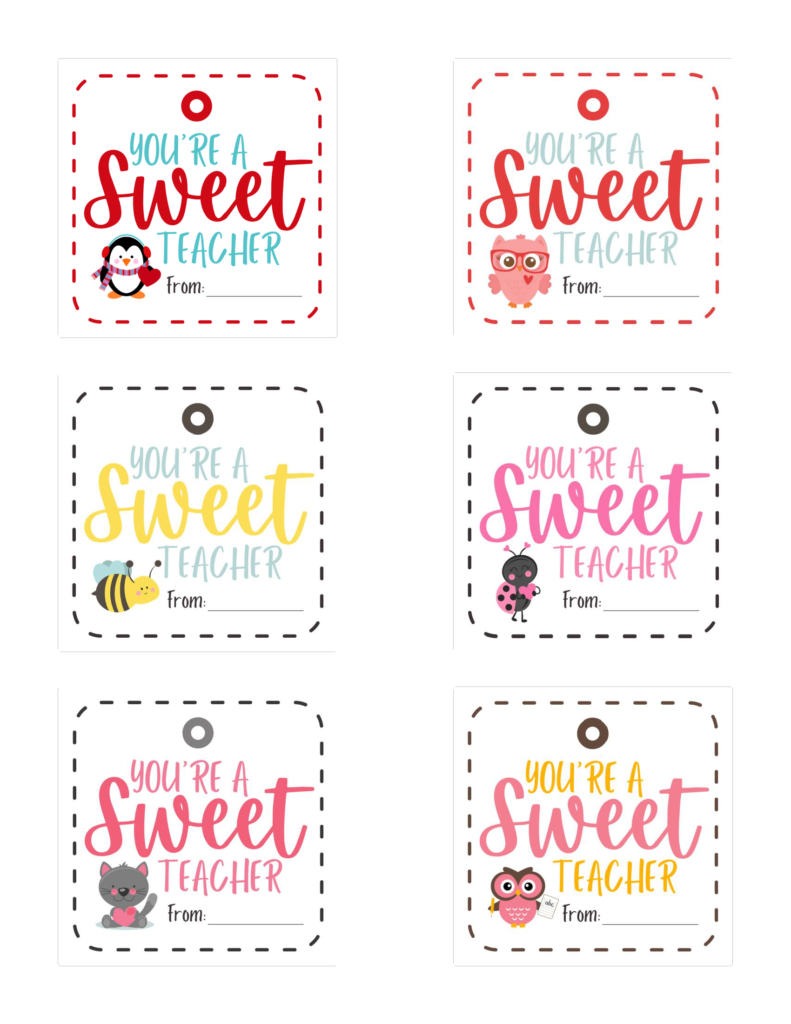 Download Here!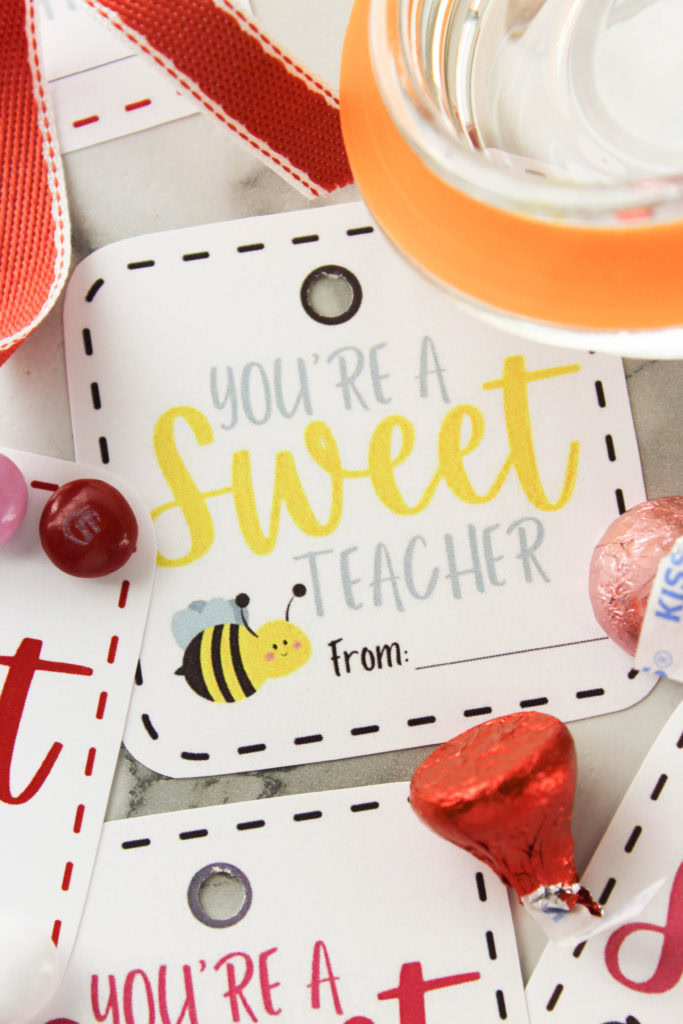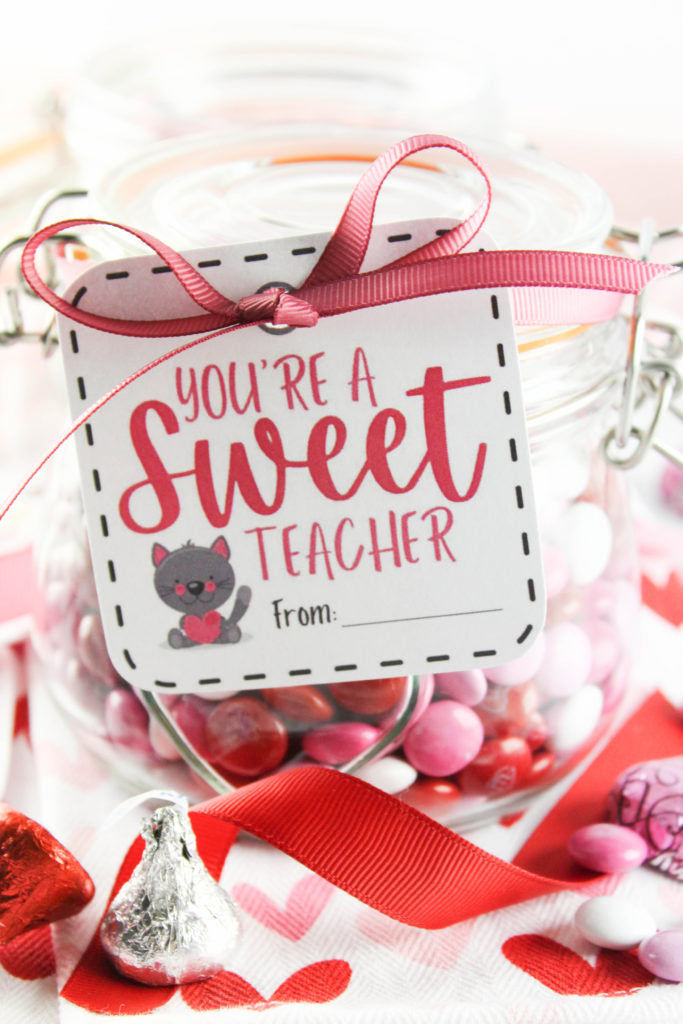 More Valentine Treats: