An easy to put together holiday gift for neighbors and friends!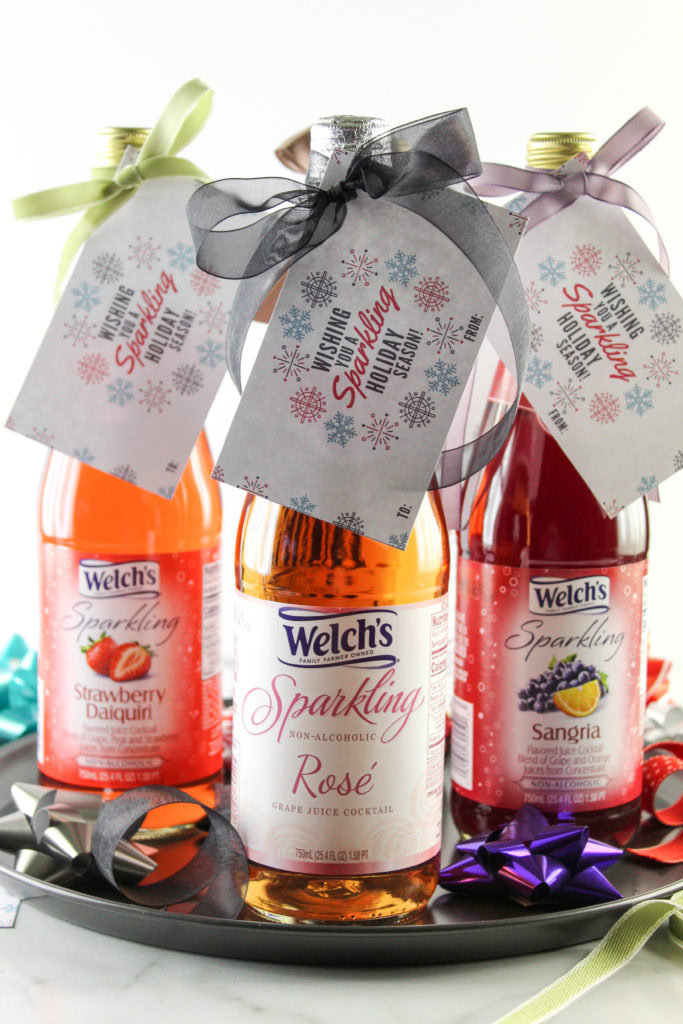 'Tis the Season to Sparkle
I like easy, but thoughtful gifts. For me that means a store bought gift with a personal touch. I especially like doing that for Teacher Appreciation. Gift giving doesn't have to be complicated!
Overthinking makes it harder to follow through on giving gifts to those you love and appreciate. So keep it easy!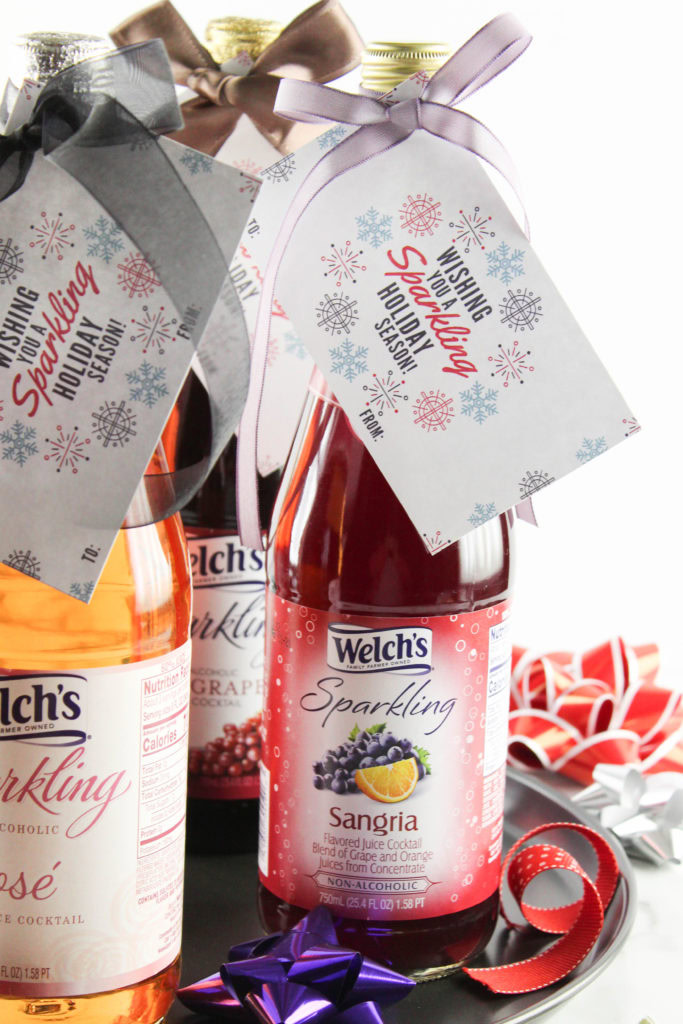 What You'll Need:
Bottle of Non-Alcoholic Sparkling Wine
Ribbon
Scissors
Single Hole Punch
Free Wishing You a Sparkling Holiday Season Gift Tags
How to Make 'Wishing You a Sparkling Season' Gift
Print the Wishing You a Sparkling Season Gift Tags.
Cut them out. Punch a hole in the top of the gift tag.
Cut a long piece of ribbon, poke through punched out hole, and tie around the top of the bottle. Cut off access ribbon.
Print Free Gift Tags
Just click and print!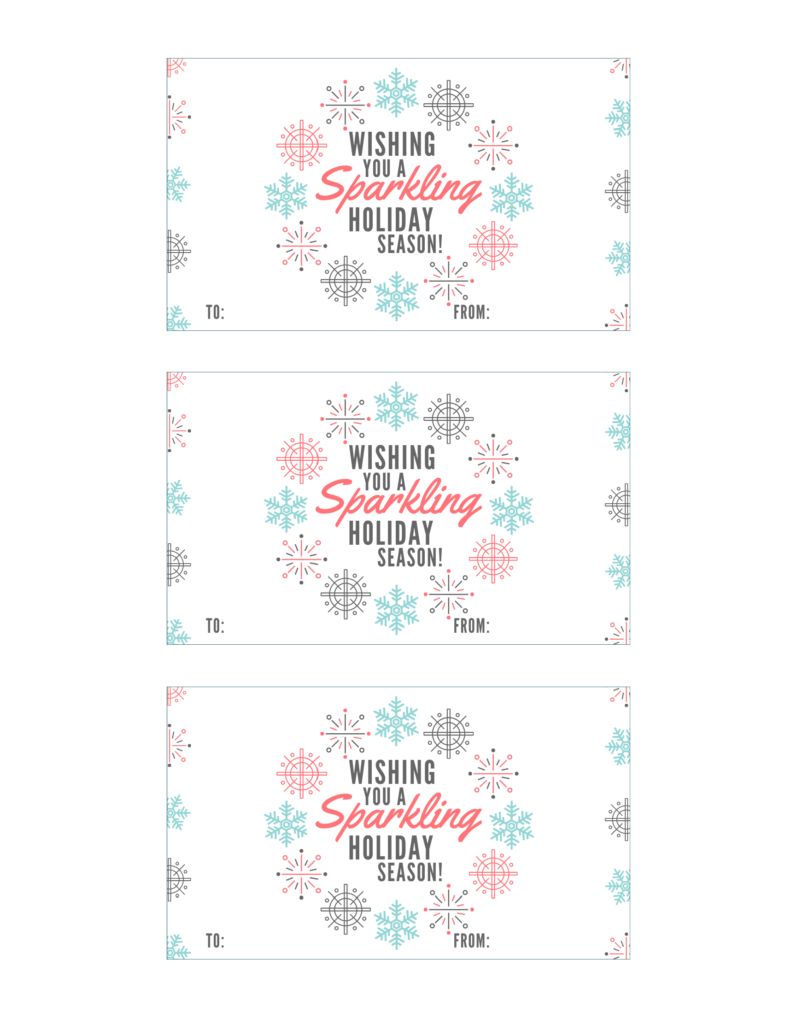 Download Here!
These gift tags can be used for Thanksgiving and/or Christmas. You can use them with:
Sparkling Grape Juice
Candle
Christmas Ornament
Sparklers
Sparkling Cider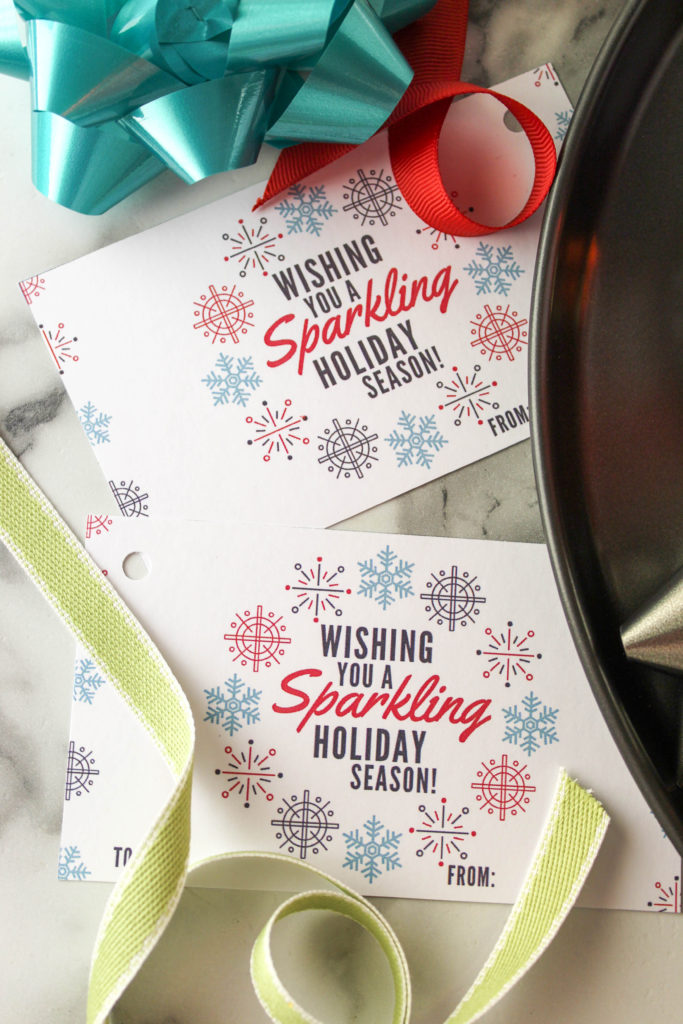 More Free Gift Tags:
Christmas Treats: