Welcome! My name is Jamie and I am so glad you are here!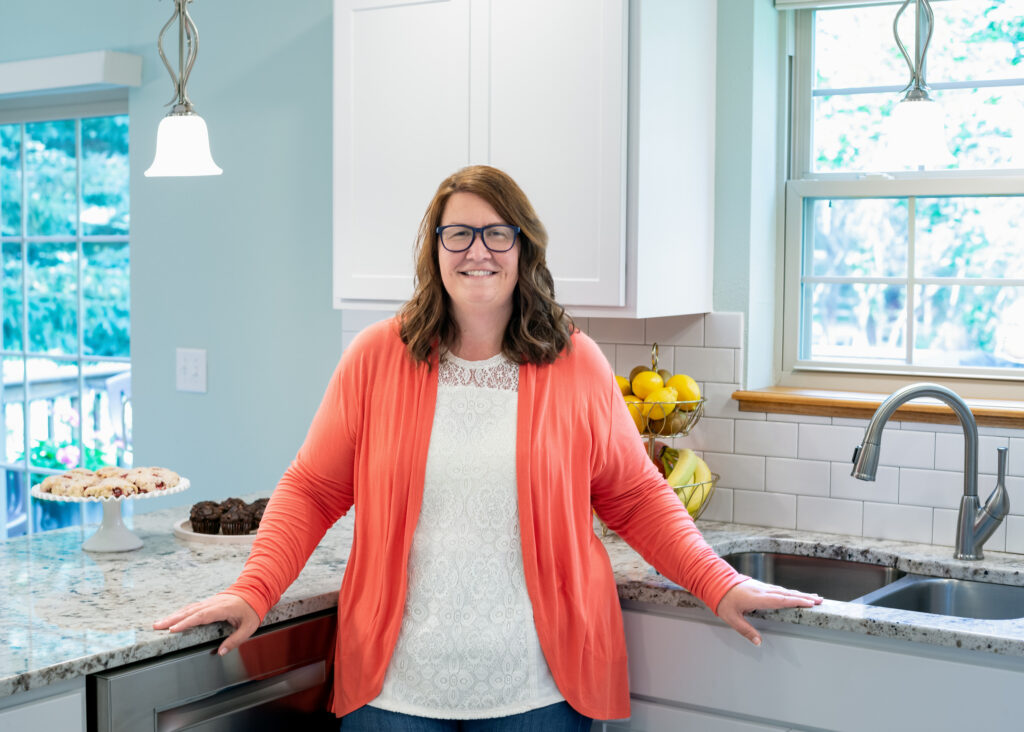 Who is Jamie?
I am a wife to my husband, Justin, and mother to our only child, Riley. We live in central Wisconsin where we love to spend time together outdoors enjoying each of the four seasons by fishing, swimming, biking, grilling, and playing sports!
In the spring and summer you'll often hear me share about my love for fresh produce from the Farmer's Market, the fresh air coming through my open windows as I bake with seasonal produce, playing board games on our deck, exploring new walking trails or bike paths, and spending time in or near the water!
Year round I volunteer for a community service my church provides called Beds for Kids. We want to let families know there is hope beyond their current situation. We have a passion for spreading the love of Jesus through this ministry. Our mission is to improve the health and well-being of children who are currently sleeping on the floor by gifting them a brand new bed of their own!
My husband and I are pretty traditional. We hold tight to the family traditions we've made, we keep God as the center of our home, we love spending time with our friends and family, we are pretty thrifty, and we love football!
And, I get excited easily so I overuse exclamation marks! See?!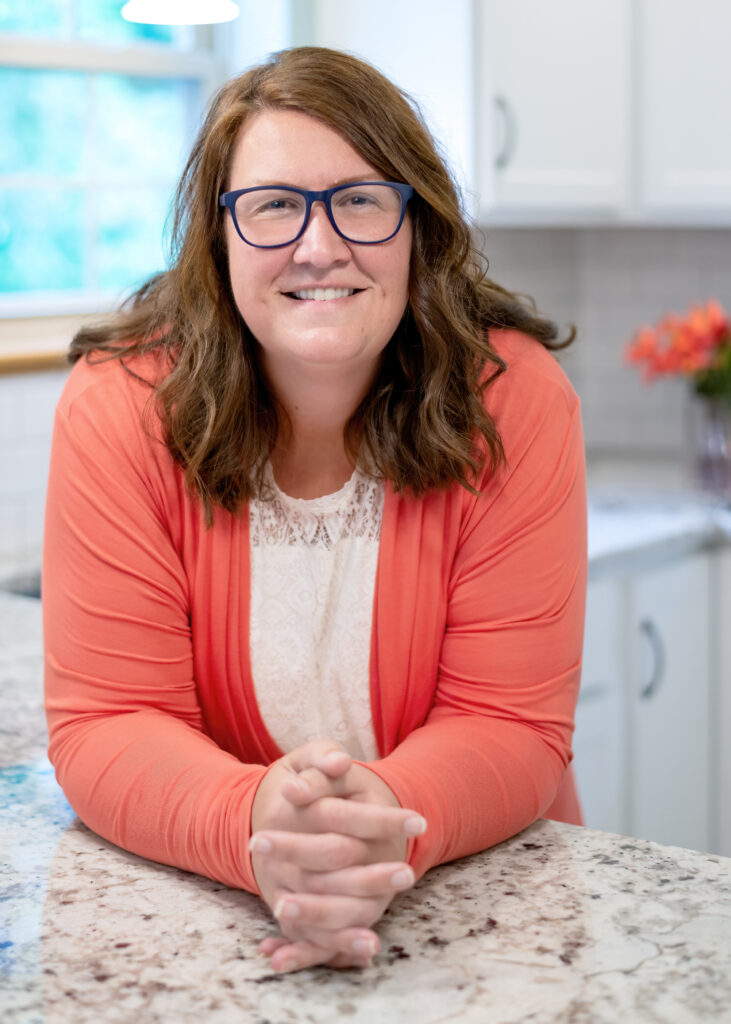 Why did I start this blog?
In 2016, I was looking for ways to satisfy my creative cravings. I came across the idea of blogging – it was everything I wanted and needed! I was often asked for my recipes so I thought it would be a good way to share them. It also gave me an opportunity to create printables, share random thoughts about life, and it challenged me to learn new things!
As time went on I learned blogging could be more than just a hobby. Instead of leisurely posting to pacify my creativity, I shifted my focus and decided I wanted this to be my full-time job so I could be home with my son! So I set my mind on it.
Seven years later through growing pains, learning curves, and countless mistakes I was finally able to quit my 'real' job. I am beyond grateful to you, my readers. Because of you I am living my best life! Without the support of you, my husband, my son, my parents, my Grandma, my friends and family, my dream would have never become a reality! Praise God, I am blessed.
I wanted to blog full-time because I wanted to help people. I think it's important for you to know that there is not just one authority of all things kitchen. Many people accomplish the same thing in different ways. You should find the method that works best for you by trying a variety of recipes, taking different advice, and learning from your mistakes! I take all sorts of shortcuts in the kitchen, like in these Mini-Chocolate Pudding Pies, Easy Garlic Knots, and 2-Ingredient Peanut Butter Cup Cookies because of things I've learned from other bakers!
I also wanted people to know that a vegetarian diet is sustainable and quite delicious! I share some vegan recipes, too, that you won't even know are vegan!
Whether you want to learn how to bake or you want to try new vegetarian recipes, I want to encourage you to do it imperfectly. You will never find joy in baking if you set your expectations according to someone else's standard's!
Funny story… this Beer Dip naturally calls for beer. My husband and I don't drink alcohol so I used to substitute it with Sprite. I didn't have it one day so I used milk instead. It was great! The next time I didn't have any milk (I hate grocery shopping so I am always substituting!) so I tried what my Grandma does. She always says, "Just add water!" So that's what I did and it's the best version of the dip you'll ever have! By using water the Ranch seasoning really stands out!
That's why I started this blog. To help you help yourself!
You can read more about my entrepreneurial journey in an interview I did with Canvas Rebel magazine here!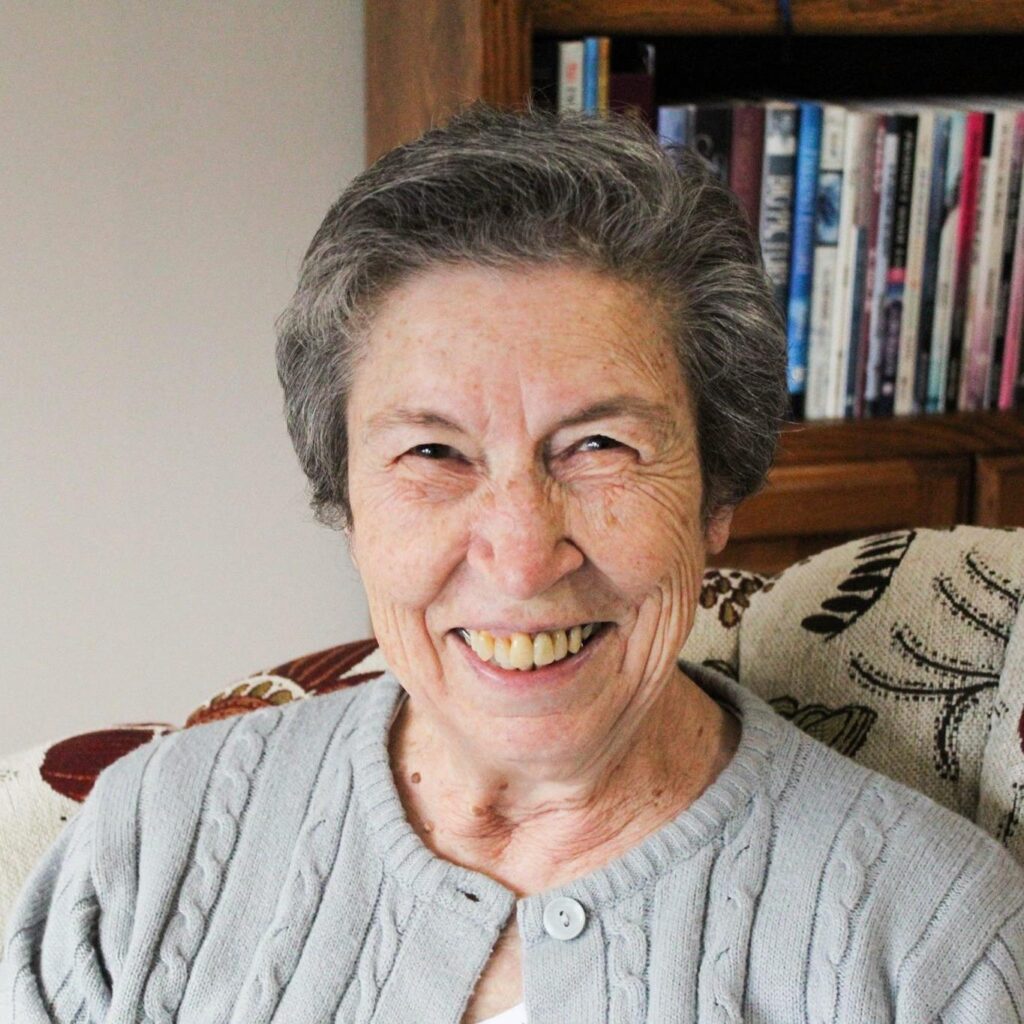 Who is Grandma?
My Grandma's name is Margaret and she will outlive all of us. She is a vegetarian, too, and raised my Mom vegetarian. She only eats out as a treat a handful of times a year. She lived off pennies for many years of her life so to stretch those pennies she canned and froze everything she could and everything she made was from scratch.
She is known for her:
She's taught me that recipes don't have to be black and white and they aren't as time consuming as they sometimes look. For example, if you don't have apple cider vinegar use lemon juice! There is a substitute for just about everything. And some recipe writers use a lot of extra fluff, as my Grandma calls it, in their instructions. Rewriting the recipe so it's shorter gives you a sense of relief and freedom. When you look at a short list of ingredients and instructions you think to yourself, "I can do this!"
Grandma has supported my blog from the very beginning, including remaking several things so I could update pictures as I refined my photography! She likes to bake things I don't enjoy making like Homemade Cherry Pie, Blueberry Pie, and Easy Apple Pie!
She has taught me more than how to make bread from scratch. She has taught me to hang on tight to our faith because sometimes that is all we have. She has taught me to start early – early in the week and early in the day and to always start my day with God! And she has taught me to "make hay while the sun shines" because we should always be prepared for the unexpected! (I'm a work in progress on that one!)
She's never thought I was crazy, she's always believed in me. I love her so very, very much!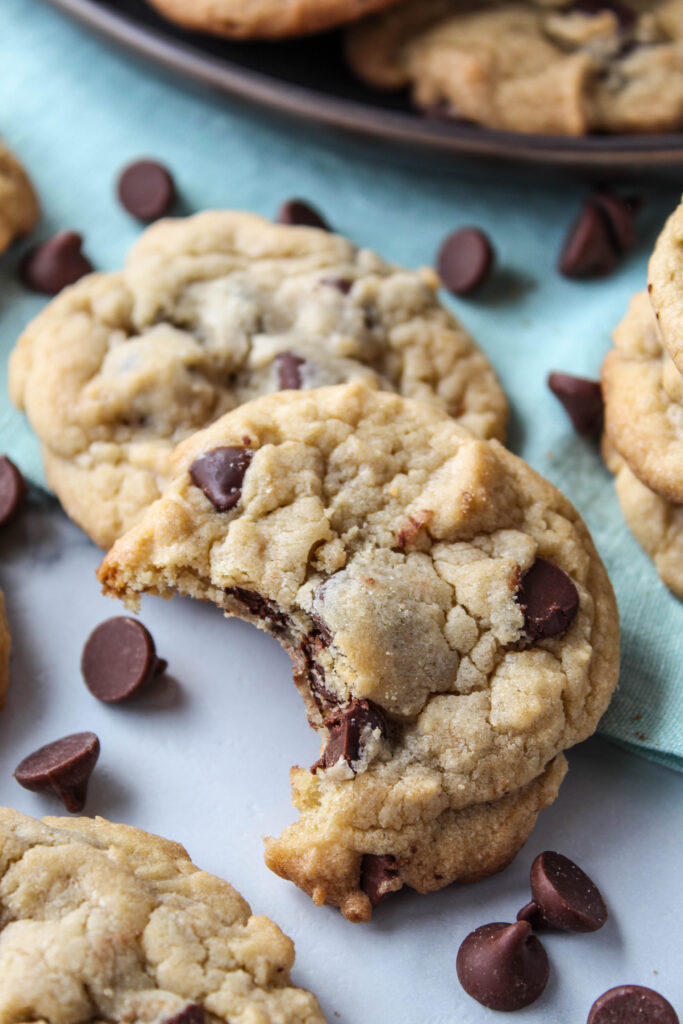 What camera do you use?
Several people have said to me, "When I make your recipes they don't look like your pictures! Do you take all of the pictures?" First of all, I'll take that as a compliment and not assume you are accusing me of fraud! HA!
Second, well, my Strawberry Muffins look pretty because those pictures are a second attempt. The first time I made them you couldn't tell what kind of muffin they were. When I made them again I just put strawberries in the tops of the muffin batter before baking them. That made the muffins come alive! I learned what not to do.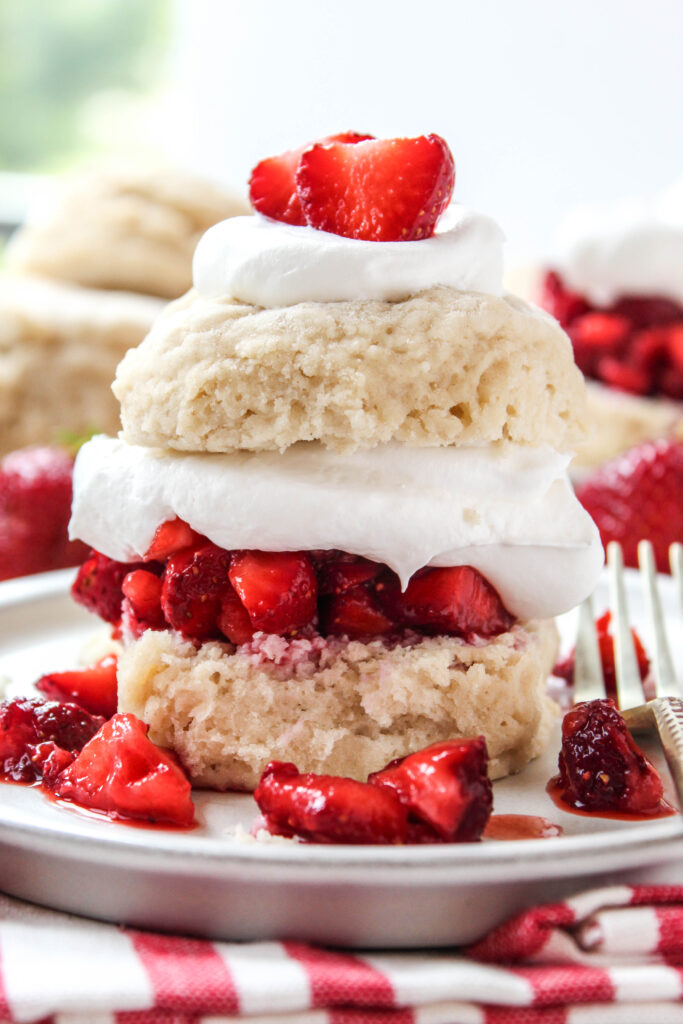 And the pictures of my Strawberry Shortcake look scrumptious because I failed at taking drool worthy pictures of them the first time. For my first attempt I just piled it all up in a bowl and it looked like dog food.
Nobody, not even Julia Child, walks into a kitchen for the first time and nails it. She became who she was because she didn't give up.
If you are trying to learn food photography, it doesn't require a bunch of fancy equipment. It just requires practice and sunlight. I used my phone when I started. When I was ready to upgrade I waited for months holding on to the hope that I'd be able to find a good deal on Black Friday. The wait was worth it! I was able to get a Cannon Rebel T6 for a steal. I'm still using the same one.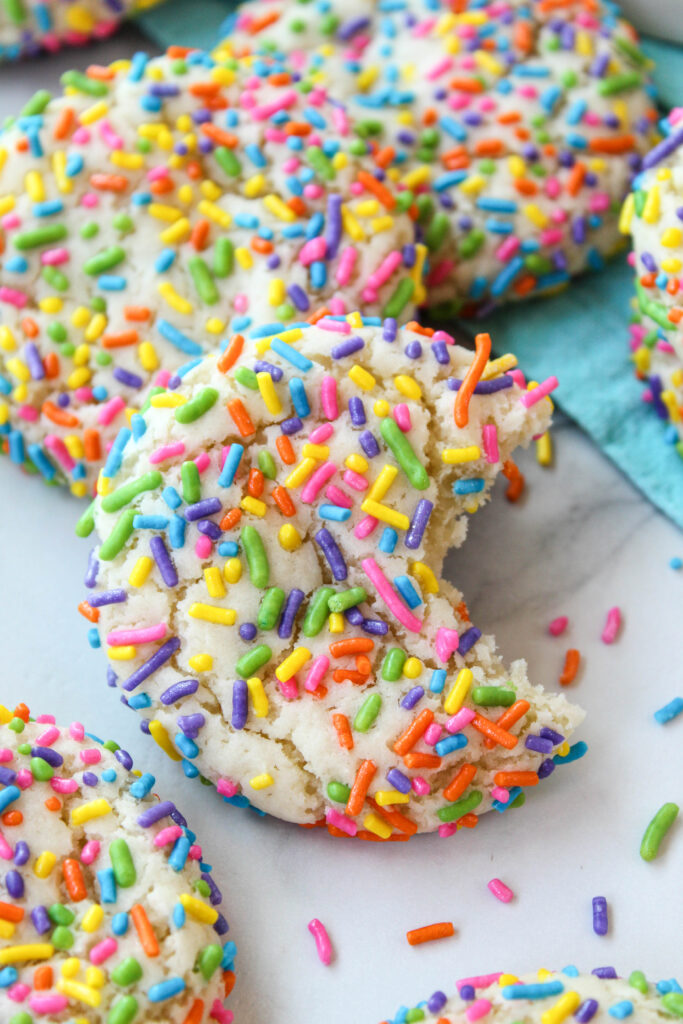 Why does baking make me so happy?
I've always loved baking. As far back as I can remember I would get out my Mom's recipe book and just for fun flip through the pages. Reading through recipes peaks my curiosity and gets me excited to try something new!
I've picked up a lot of tips along the way. For example, did you know that if you add a box of dry chocolate pudding mix to a boxed chocolate cake mix it will come out moist and dense? It's true, try it!
And did you know that you'll perfect your baked goods by baking at the shortest recommended baking time? Yep! If the directions call for baking 20-22 minutes, bake it for 20 minutes. Whatever you are baking will continue to bake for a few minutes in or on the pan after you remove it from the oven, and you'll have perfected the time!
Baking for other people brings me an immeasurable amount of joy! It gives me an excuse to be over the top for every single holiday and overload those I love with special treats like these Oreo Ornament Cookies for Christmas, Nutter Butter Mummies for Halloween, Pumpkin Cheesecake Snickerdoodles for Thanksgiving, Sprinkle Cake Mix Cookies for 4th of July and Cake Batter Rice Krispie Treats for Birthday's!
It's never been about the number of followers for me, it's about the connection. Baking for people makes me feel a connection to them and that's what makes me happy!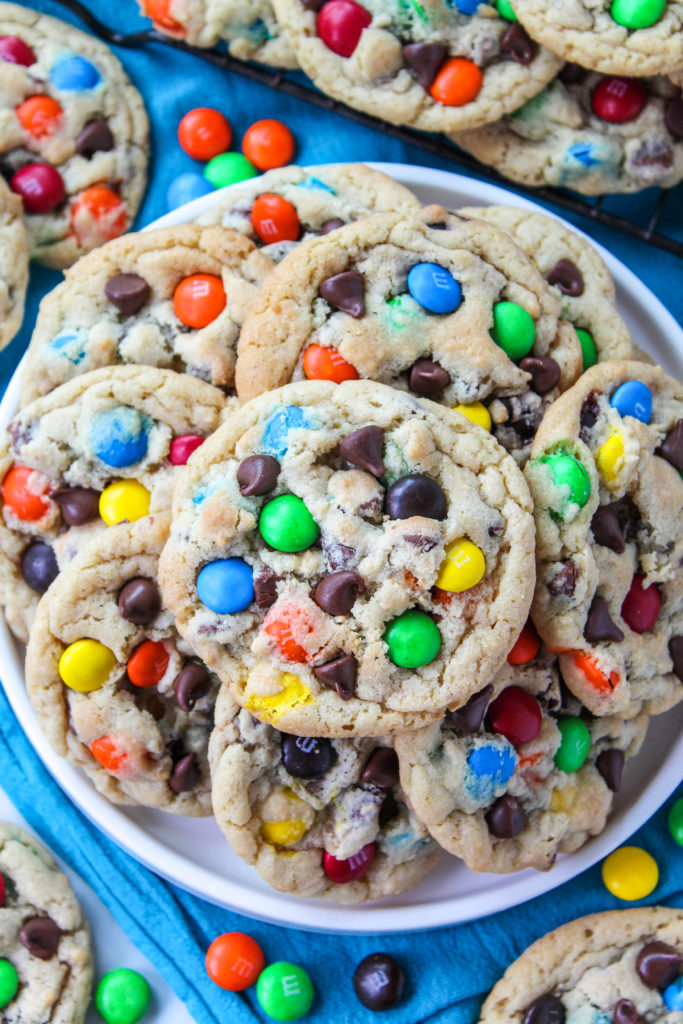 My Most Popular Recipes: