Welcome! My name is Jamie and I am so glad you are here!
My approach to feeding my family is much like yours. I don't have time to chill cookie dough for 30 minutes before I bake it, I am obviously not going to travel to Mexico to find the perfect vanilla bean, and I certainly don't have all day to prepare a 4 course meal for dinner every night. I have to make the best use of my time, just like you do! The secret to keeping my life somewhat together is being prepared and planning ahead. Which includes easy meals that the whole family loves!
I started this blog because I want you to know that you too, can easily manage a vegetarian or vegan lifestyle and not fall victim to feeling overwhelmed. Ease into it with small changes, experiment, and collect staple recipes as you go! I want to help you by providing recipes that my family loves, so I know you will, too!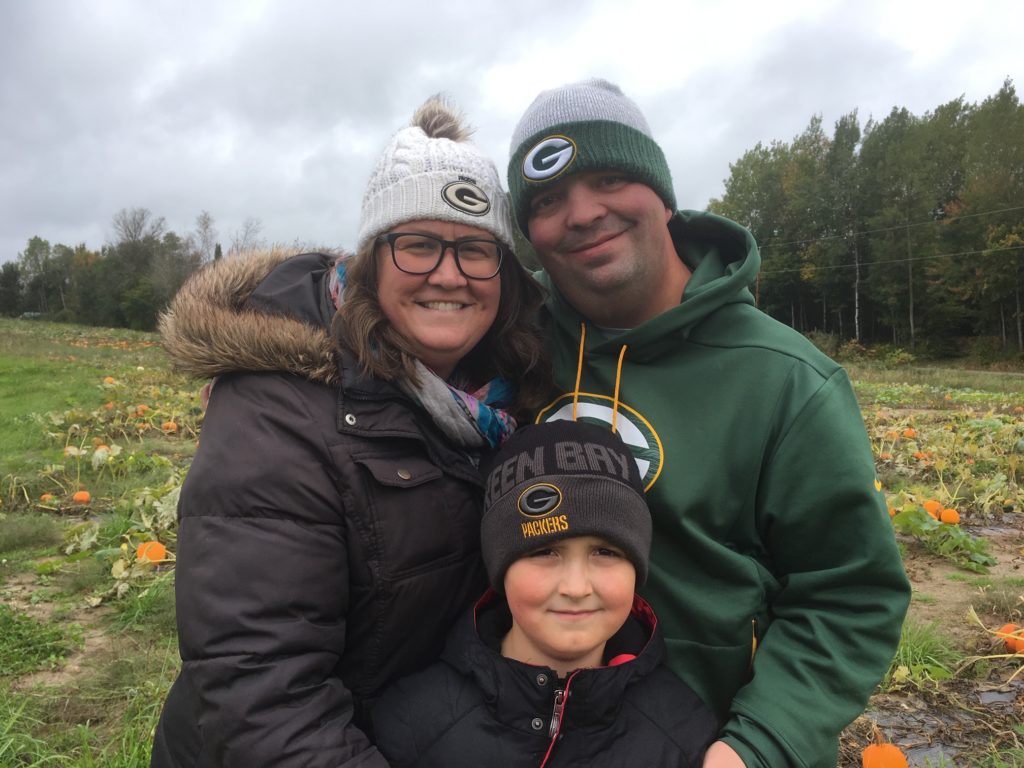 My Love For Baking
I've always loved being in the kitchen. As far back as I can remember I would get out my Mom's recipe book and just for fun flip through the pages. Reading through recipes peaks my curiosity and gets me excited to try something new!
I've picked up a lot of tips along the way. For example, did you know that if you add a box of dry pudding mix to a boxed cake mix (ie. box of dry chocolate pudding mix added to a chocolate cake mix) it will come out moist and dense? It's true, try it!
And did you know that you'll perfect your baked goods by baking at the shortest recommended baking time? Yep! If the directions call for baking 20-22 minutes, bake it for 20 minutes. Whatever you are baking will continue to bake for a few minutes in or on the pan after you remove it from the oven, and you'll have perfected the time!
Being in the kitchen is so satisfying. My favorite time of year to bake is in the Spring, when I can open my windows and bake barefoot! I love to bake and cook with seasonal produce from the Farmer's Market. My dream is to live in the country, but not on a farm. HA! I basically want to live like a pioneer woman with a huge vegetable and flower garden with modern day conveniences!
I love baking with my Grandma. But I especially love eating what she bakes! She makes everything homemade like biscuits, pies, bread, and pot pies. She's taught me that recipes don't have to be black and white and they aren't as time consuming as they sometimes look. For example, if you don't have apple cider vinegar use lemon juice! There is a substitute for just about everything. And some recipe writers use a lot of extra fluff, as my Grandma calls it, in their directions. Rewriting the recipe so it's shorter gives you a sense of relief and freedom. When you look at a short list of ingredients and instructions you think to yourself, "I can do this!"
Who is Jamie?
I am a wife to my husband, Justin, for 16 years. Together for 20 years! We have one son, who brings us so much joy; our hearts are bursting with love for him! We are traditional and do everything together as a family. We live in a small central Wisconsin suburb, we keep God as the center of our home, cheer for the Packers, and love spending time outdoors! Our favorite outdoor activities include the park, gardening, swimming, biking, and fishing!
My life experiences have built resilience, a will to be reckoned with, and fierce determination. That includes all of my failures in the kitchen! It took me f-o-o-o-o-r-e-v-er to master scrambling eggs. I couldn't tell you how many times I had to make No Bake Reese's Peanut Butter Bars until I finally got them right. And it took me three attempts at making a BOXED Angel Food Cake before it actually looked like it was supposed to.
Don't fear failure. Don't let it define you. Lasso your failures, learn from them, and make another attempt! Your experiences give you authority, which builds your confidence.
Random Things About Jamie
Let's get to know each other, that's what friends do! Then I will know what recipes to post for you!
I get excited easily, so I overuse exclamation marks! See?!
Goodwill is my favorite store. We love thrift shopping!
The sound of a crinkling bag or wrapper drives me INSANE.
I am madly in love with my husband!
I pray constantly, about everything: "Therefore I say unto you, what things soever ye desire, when ye pray, believe that ye receive them and ye shall have them." Mark 11:24, KJV
My Hollywood heart throb is Jason Statham.
I am terrible, and I mean terrible at math.
My favorite movie is Dirty Dancing. My husband once made a playlist of songs from the movie for Valentine's Day and asked me to dance with him in our living room! See item #4.
I find the beauty in all four seasons! Well, okay, maybe I enjoy mowing the lawn a little more than shoveling snow!
I reuse twist ties from bread bags. Why buy them twice?!
I avoid conflict like a plague.
If I ever rename my blog, I want to call it Barefoot Baker!
And these two are the best thing that has ever happened to me!
More Reader Favorites: