A cute, quick and easy way to spread the love throughout your child's classroom for Easter!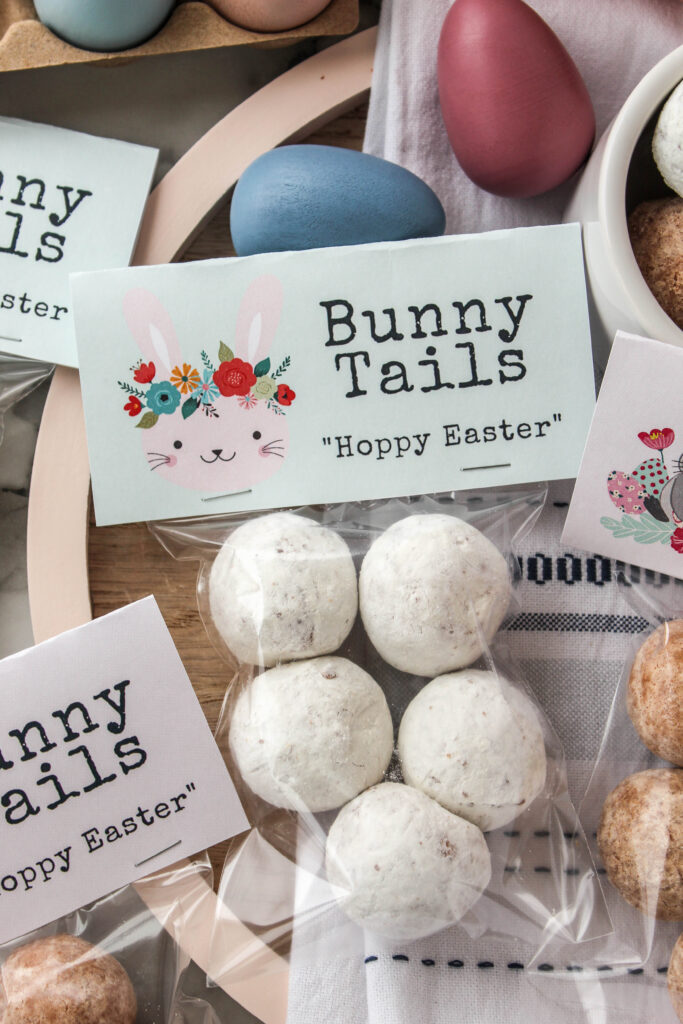 "Bunny Tails" Easter Printable Tags
I love Easter, but mostly because it means Spring is here! I have 'fond' memories of my Mom making my sister and I wear matching Easter dresses WITH hats! I didn't know what she was thinking until I had a child of my own. From the day he was born I was obsessed with little cute clothes, especially for Easter! He's 'too cool' for that now.
Giving my readers ideas or tools to have easy, but cute holiday's is always my top priority! No one wants to feel overwhelmed trying to make the holiday's fun. Especially Easter! So grab some donut holes and call them Bunny Tails and you have yourself a super cute Easter treat!
Or, you could make these super cute Oreo Bunny Butt Cookies! The kids love them!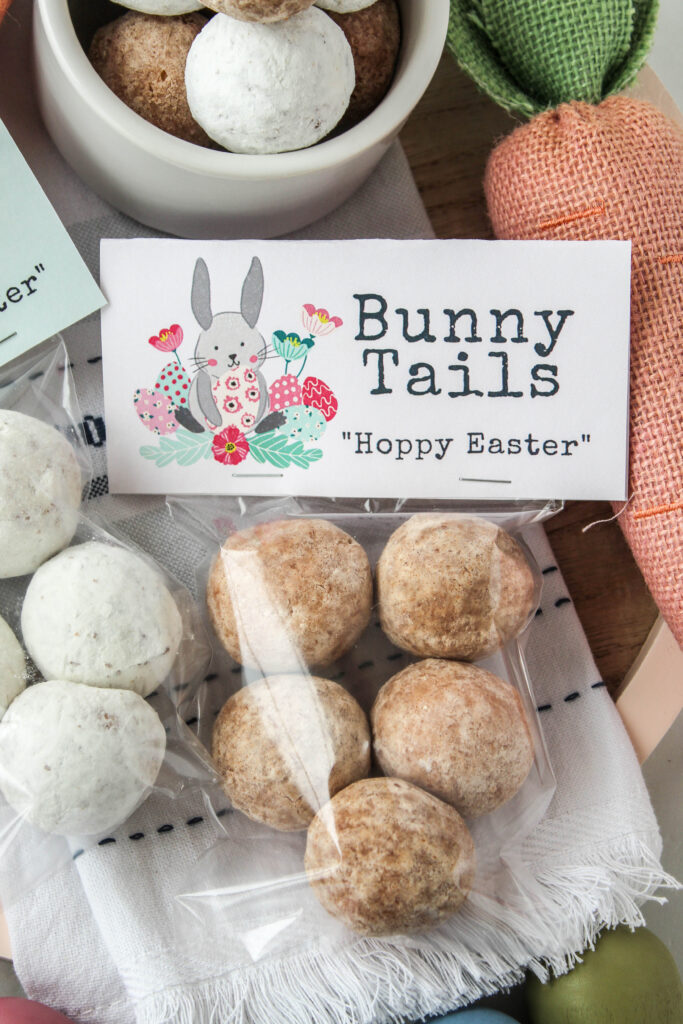 What You'll Need:
White Card Stock
Treat Bags (Size 4″ x 6″) with Adhesive Strip
Powdered Sugar Donut Holes
Scissors
Stapler
Free Bunny Tails Printable Treat Bag Topper
How to Make Bunny Tails Treat Bags
Print the free Bunny Tails Treat Bag Toppers on white card stock and cut out the desired number.
Fold all of the cutouts exactly in half (corner to corner) and set aside.
Next, fill a treat bag with desired number of donut holes.
Fold over the top of the bag, remove the adhesive strip cover, and seal to the side of the bag.
Then place the folded bag topper over the top of the bag and staple to the sides of the bag.
Print Free Bag Toppers
Just click and print the style(s) you like! (These are the original bag toppers to this post. I updated them to the version pictured!)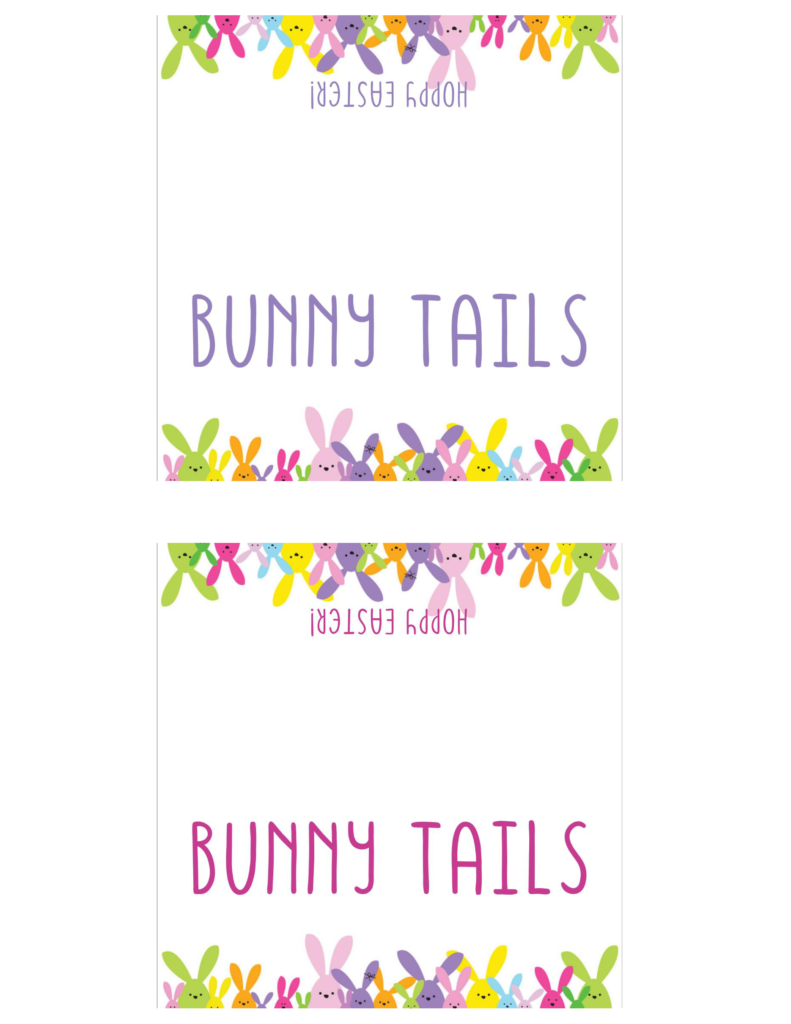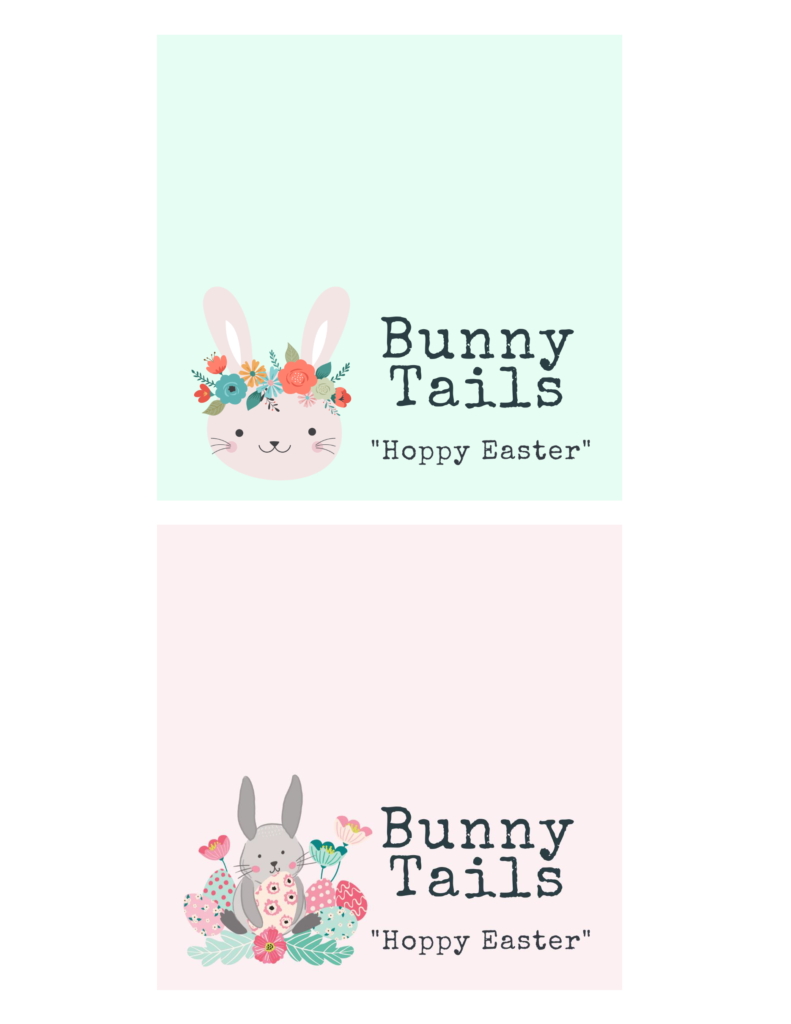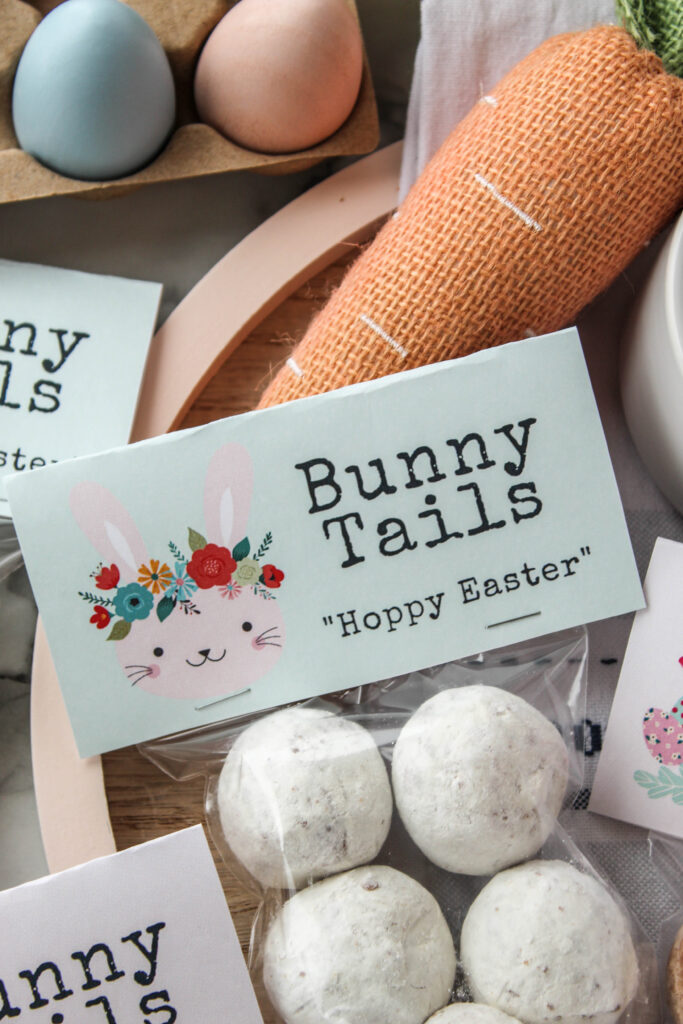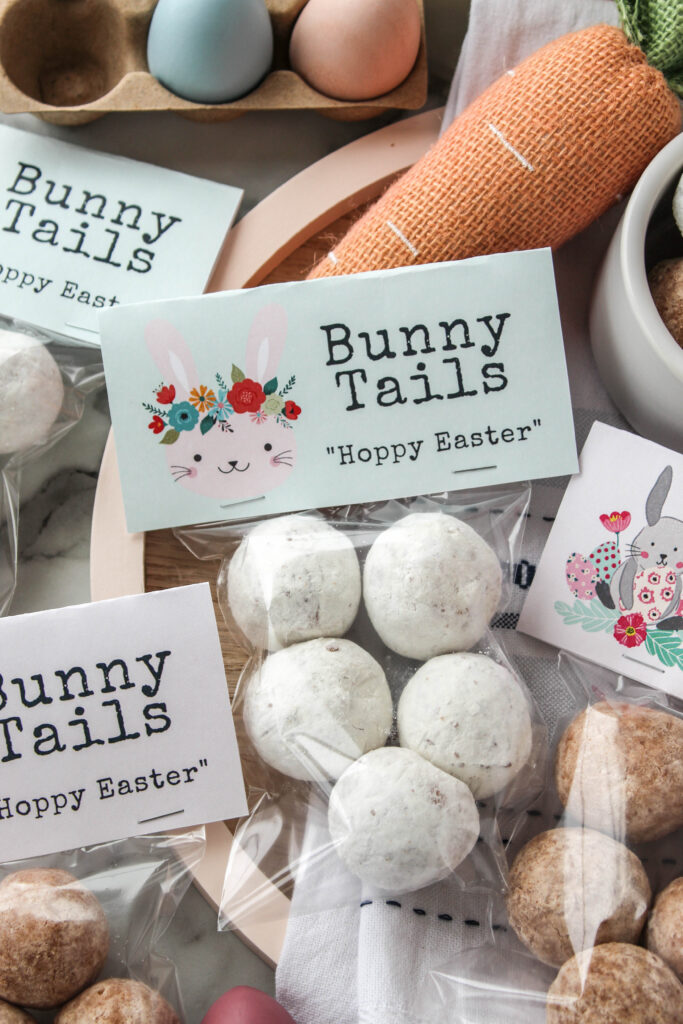 What Can Be Used as Tails in These Treat Bags?
Donut holes – Any kind will work, there are bunnies of all shapes, colors, and sizes!
Marshmallows – The standard size is best.
Cotton candy – Balls of cotton candy are a fun treat to use as tails!
More Easter Treats:
Free Easter Printables: