A fun game to play on snow days around the holidays! Just print, color, cut out, and play the game!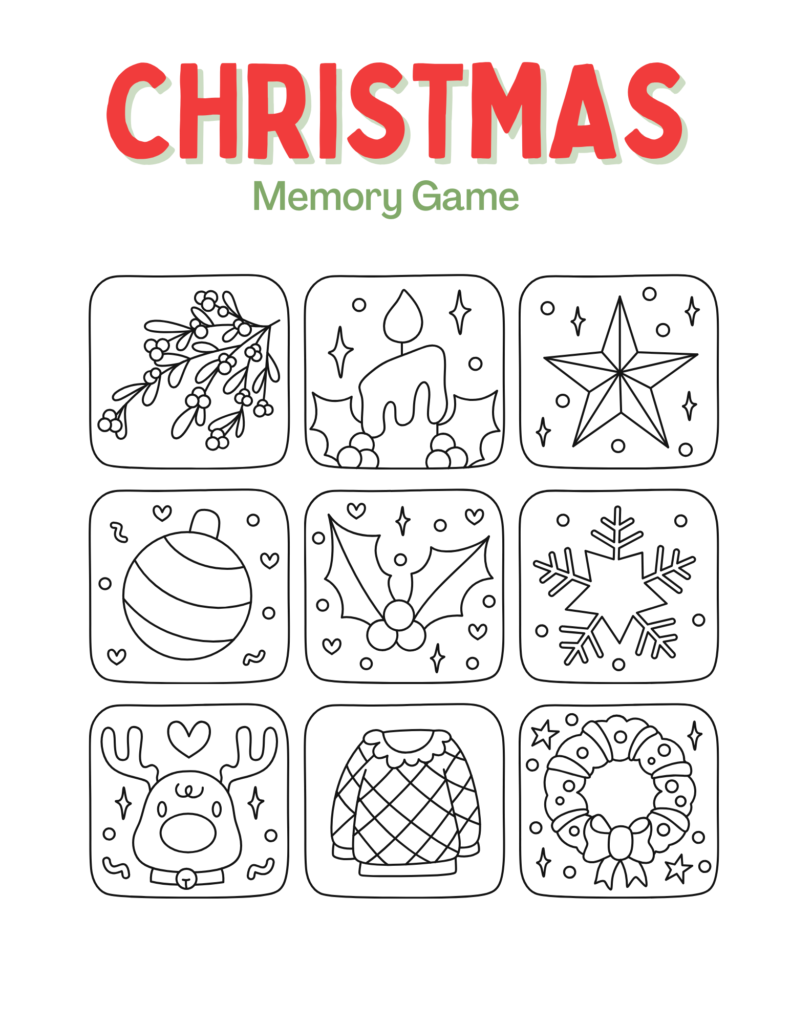 How to Play Christmas Memory Game
Print Free Printable Christmas Memory Game cards on white cardstock. You will have 4 sheets.
Color the cards and cut them out.
Shuffle the cards and lay them face down in the shape of a square.
Each player takes a turn flipping over two cards, keeping them if they match. If they don't match, turn the cards back over and continue taking turns until all of the cards have been matched.
The trick is to remember where the cards are.
The object of the game is to collect the most pairs. The person with the most matching sets wins!
Print Free Memory Game
Just click and print!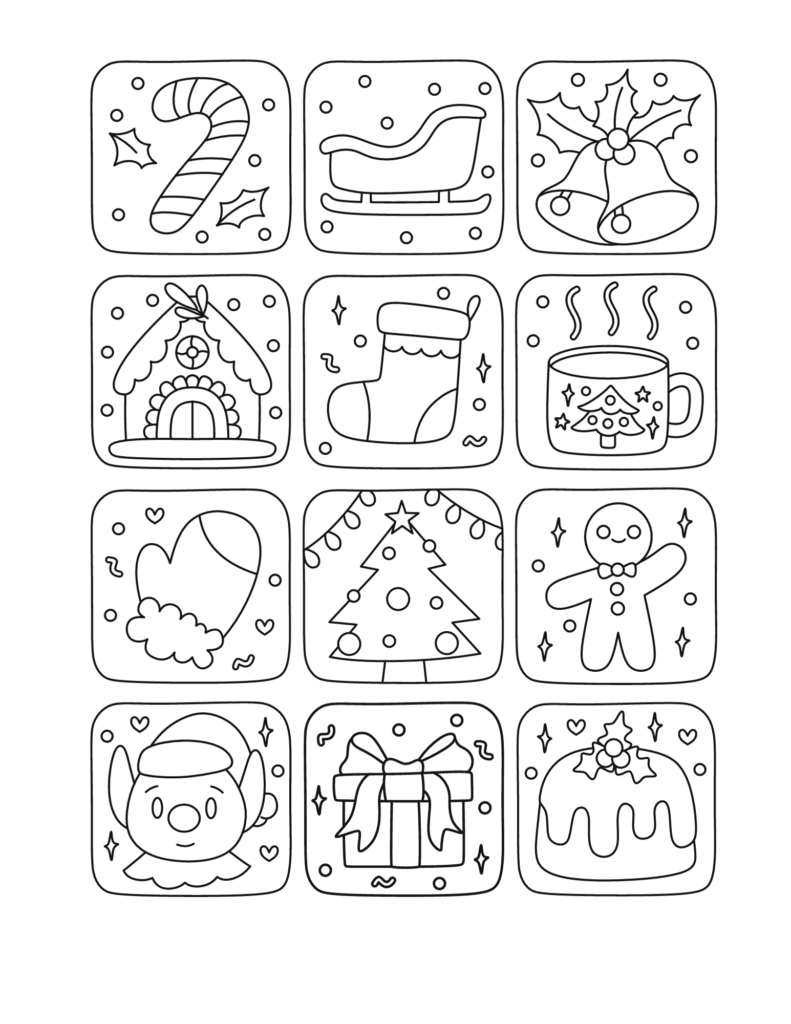 More Free Christmas Printables: