A fun gnome themed Easter gift tag for all ages!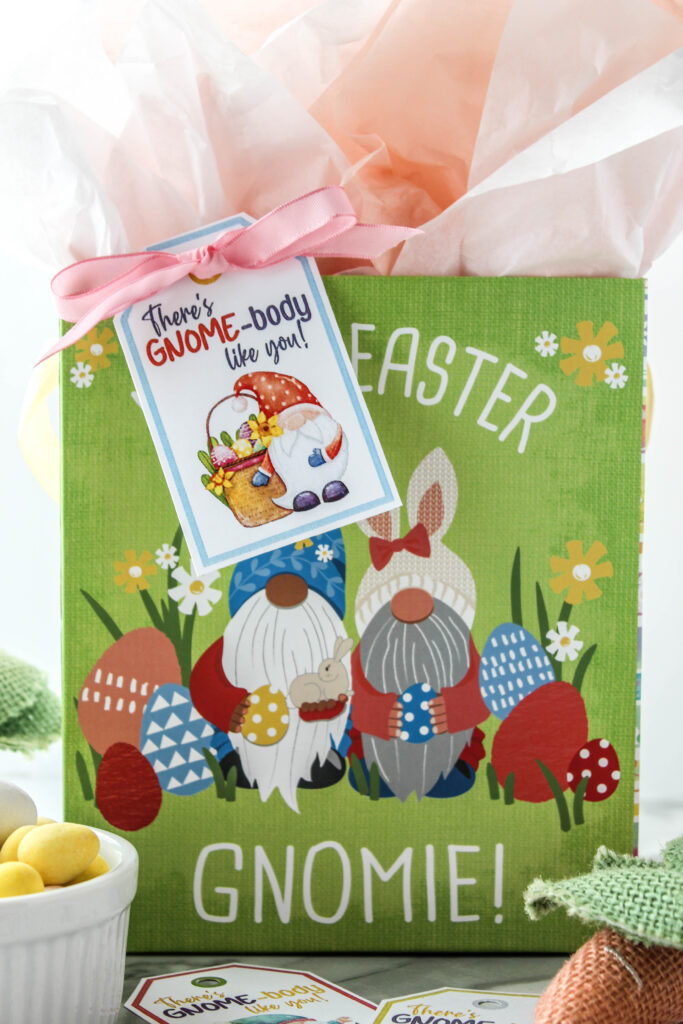 Gnome-body Like You Gift Tags
It doesn't matter how much things change over the years, one thing is for sure – the holiday's come whether we are ready or not. But as they come and go our kids grow up and the traditions we once did with them for the holiday's change with their age. Sigh, where does the time go?!
If you are still giving out Easter baskets, you can attach these Free Printable Easter Gift Tags to them. Or, if you need to trap the Easter bunny, be sure to use this tried and true Bunny Bait. And if you need to bring something to Easter dinner, make sure you make the Best Carrot Cake!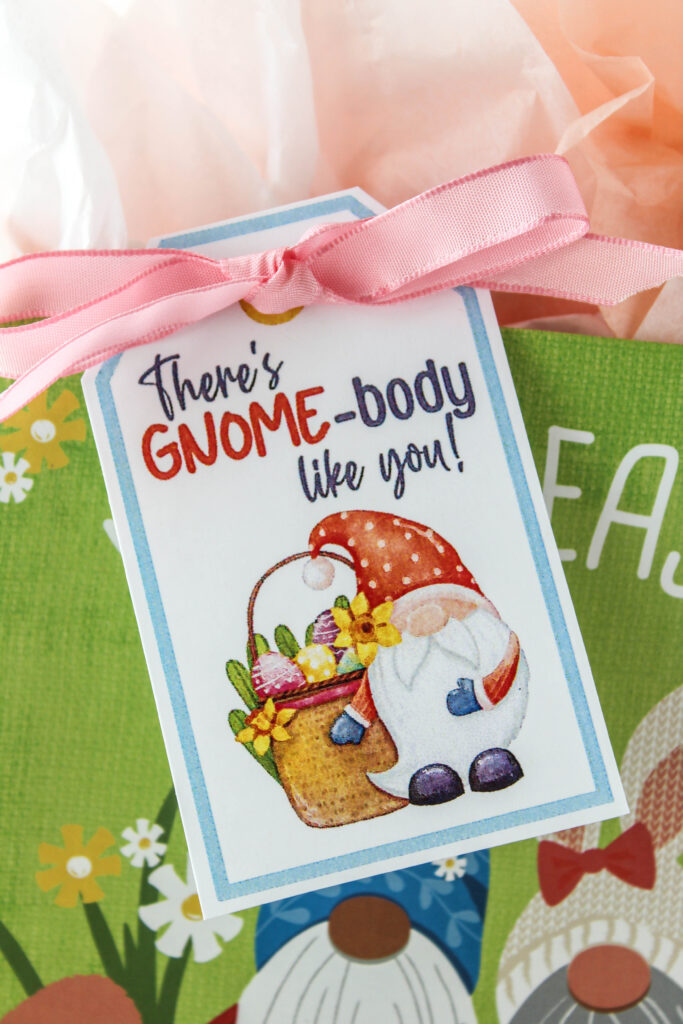 What You'll Need:
Gnome Themed Gift
Hole Punch
Ribbon
Free There's Gnome-body Like You Free Printable Easter Gift Tags
Print Free Gift Tags
Just click and print!
More Free Easter Printables:
Easter Treats: