A compilation of crowd pleasing football party food ideas from deep fried to salty snacks and sweet treats!
Air Fryer Pizza
"Perfectly crispy, easy to make, personal pan pizzas that are about to revolutionize pizza night!"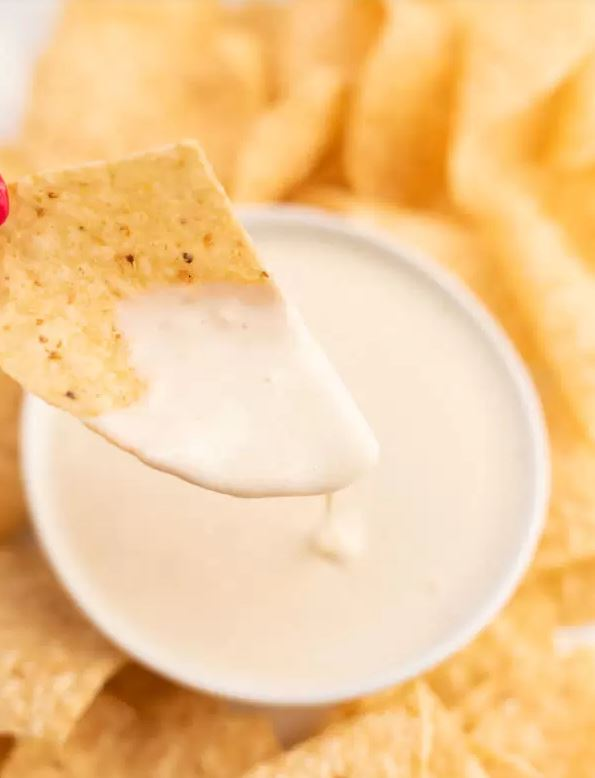 Best White Cheese Dip Recipe
"This dip is similar to white cheese sauces served in many Mexican restaurants. It is so delicious and versatile!"
Green Bay Packers Puppy Chow
"An easy to make treat to make in support of your favorite team! This treat works great for parties and tailgating!"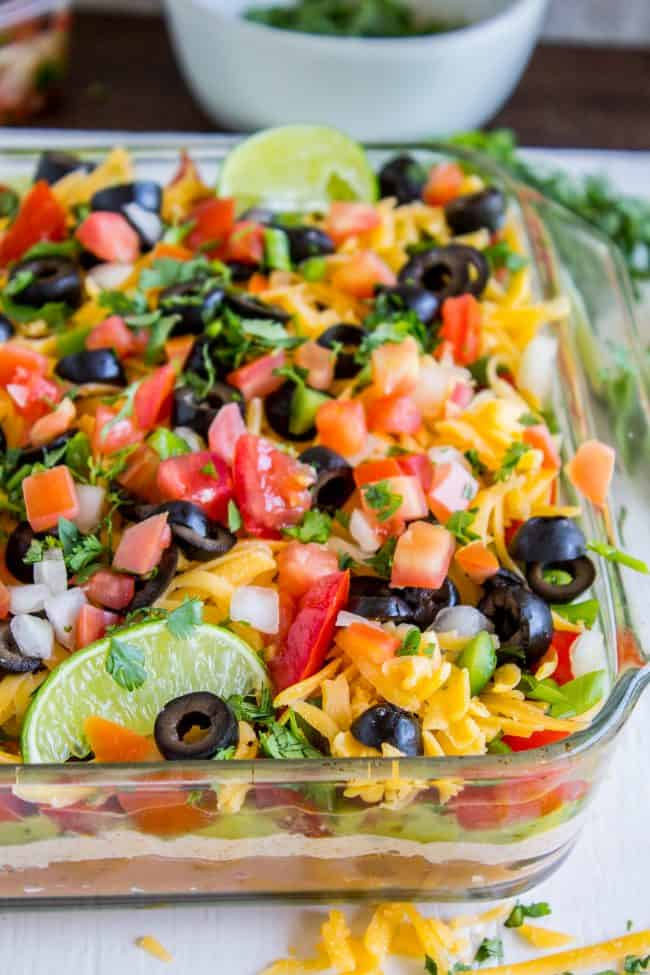 7-Layer Dip
"Spicy bean dip on the bottom, sour cream, guacamole, tomatoes, and cheese, you just can't beat it!"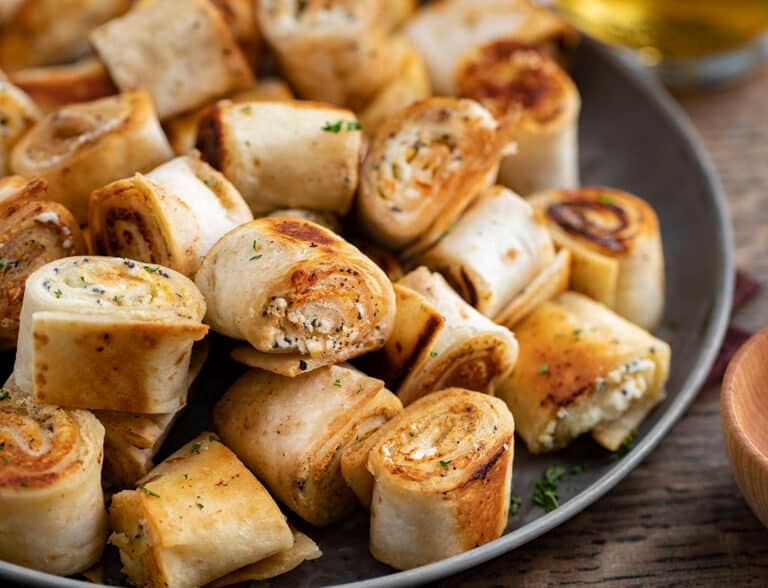 Cream Cheese Tortilla Bites
"Tasty appetizer that is flavored with everything seasoning and fried for flavorful bite-sized finger food!"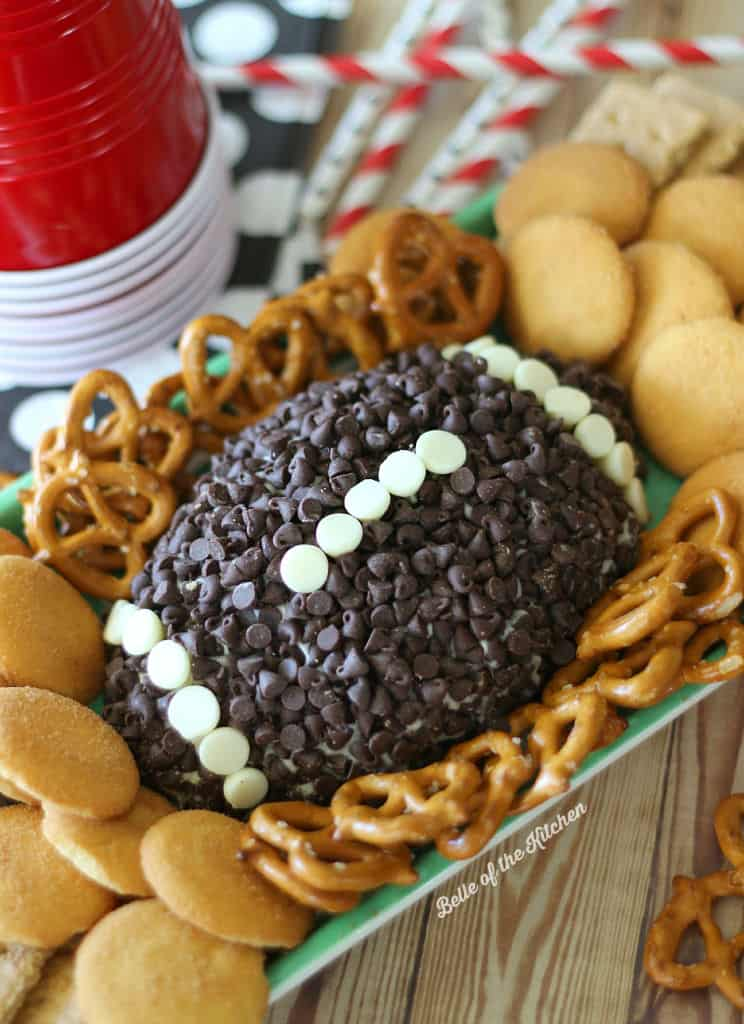 Game Day Chocolate Chip Cheesecake Ball
"This is the perfect appetizer for game day snacking. This will 'wow' your guests at your next football party!"
Easy Garlic Knots
"A really easy to make 4-ingredient Garlic Knot that makes a delicious addition to just about any meal!"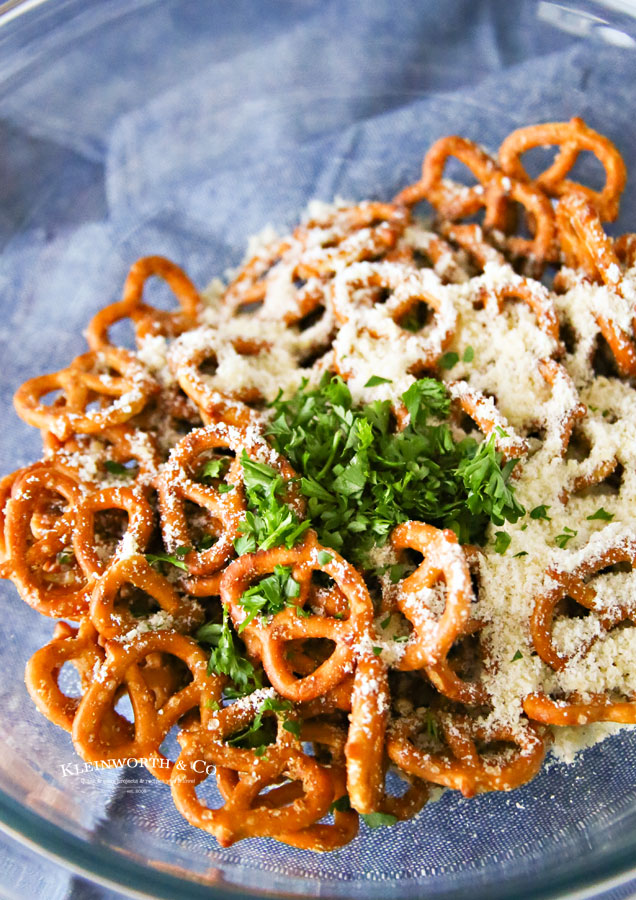 Garlic Parmesan Pretzels
"A super quick and easy snack that you can make in the oven or air fryer. Great for game days!"
Baked Mac & Cheese Cups
"These are cheesy, delicious, easy to make, and fun to eat!"
Frosted Football Brownies
"Use your favorite brownie recipe as the base. No cookie cutter needed!"
Easy Taco Dip
"Easy to make 3-ingredient Taco Dip that can be topped with your favorite taco toppings making this dip a favorite at parties!"
Super Easy Soft Pretzel Bites
"These are so easy you won't believe it! Using canned biscuits, these quickly come together in 15 minutes."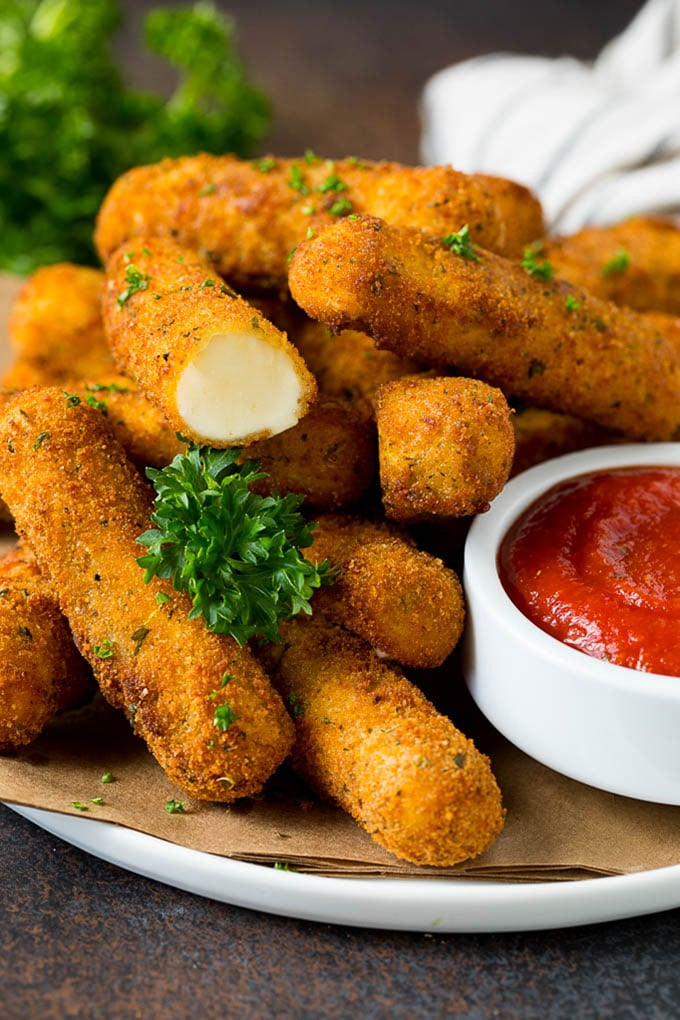 Mozzarella Sticks
"This recipe for mozzarella sticks is cheese coated in seasoned breadcrumbs, then deep fried until golden brown and crispy!"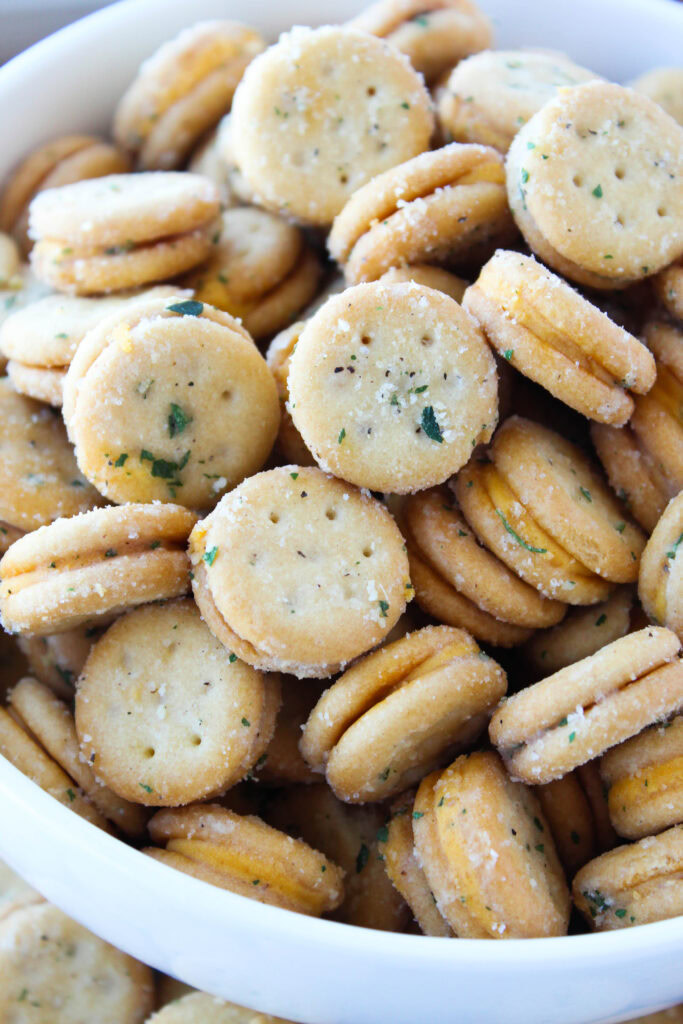 Cheesy Ranch Crackers
"A simple to make crowd favorite that is easy to make for football parties, picnics, lunches, snacks, soups, or chili!"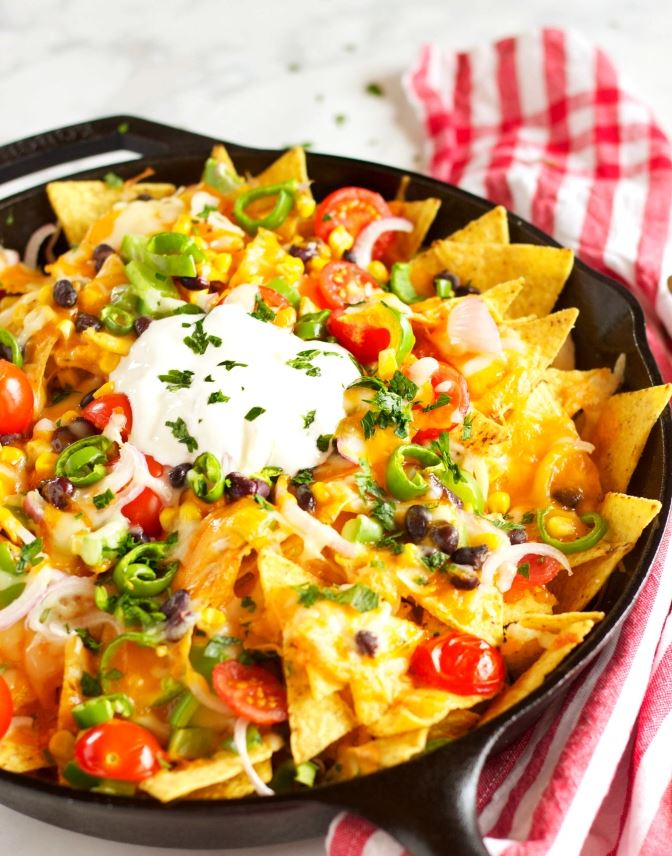 Healthy Vegetarian Nachos
"Healthy Vegetarian Nachos with rainbow vegetables are the best way to enjoy nachos!"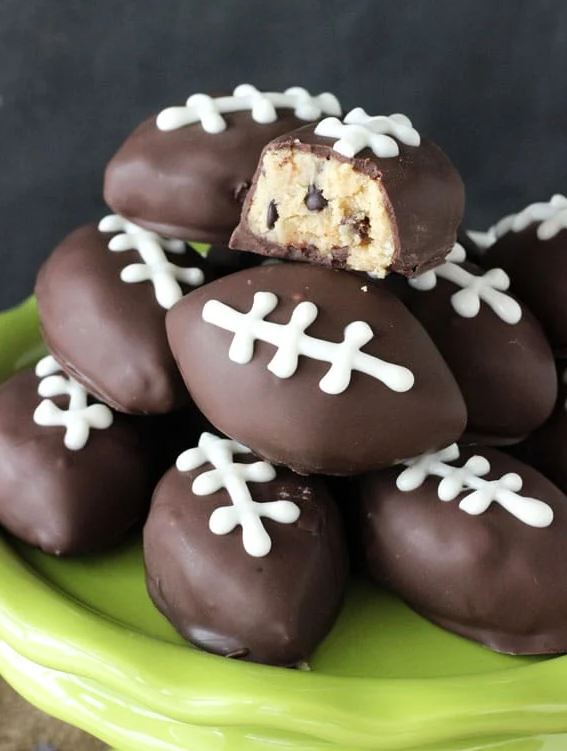 Chocolate Chip Cookie Dough Footballs
"These Chocolate Chip Cookie Dough Footballs are made with eggless cookie dough and are the perfect dessert for football watching!"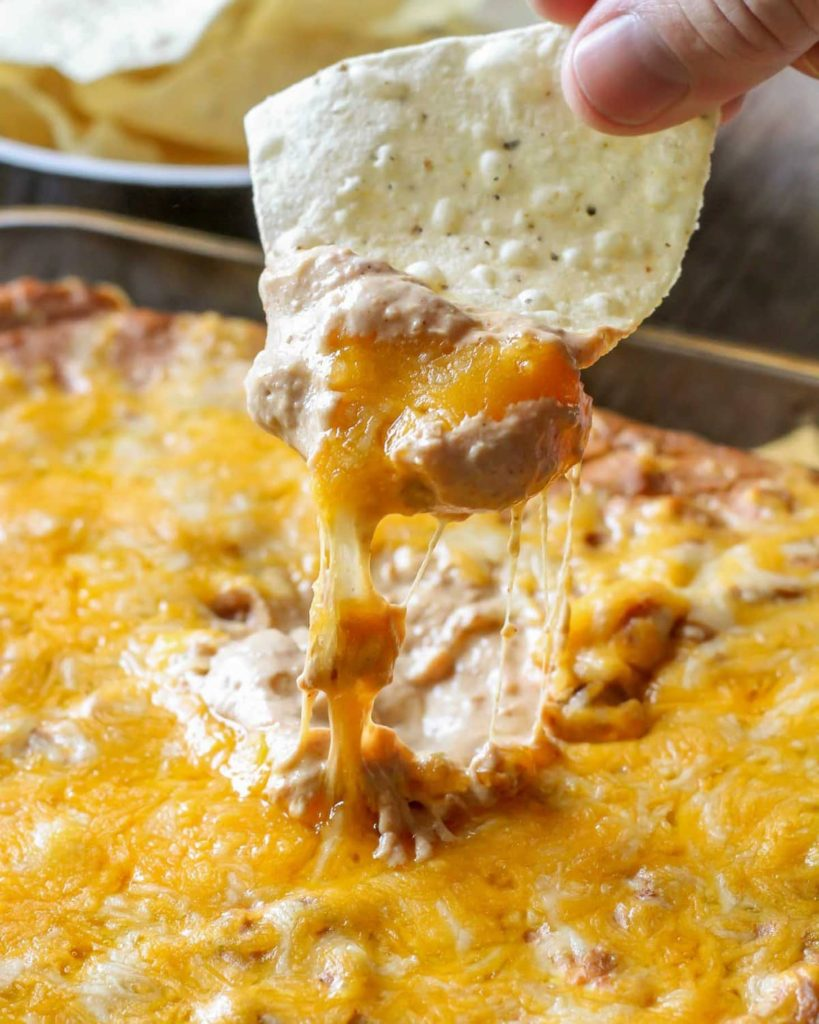 Cream Cheese Bean Dip
"This is the perfect dip to eat with chips, tacos, or any Mexican dish!"
Easy Vegetable Pizza Wrap
"A quick and easy vegetable wrap coated with delicious creamy Ranch filling and layered with shredded cheese & fresh vegetables!"
Tortellini Party Snacks
"Scrumptious tortellini party snacks are the star attraction of any appetizer table!"
Vegetarian Chili
"An easy, healthy, and comforting meal that can be served in a bowl or over a baked potato!"
Frito Taco Salad
"This veggie-filled Frito Taco Salad is so incredibly good!"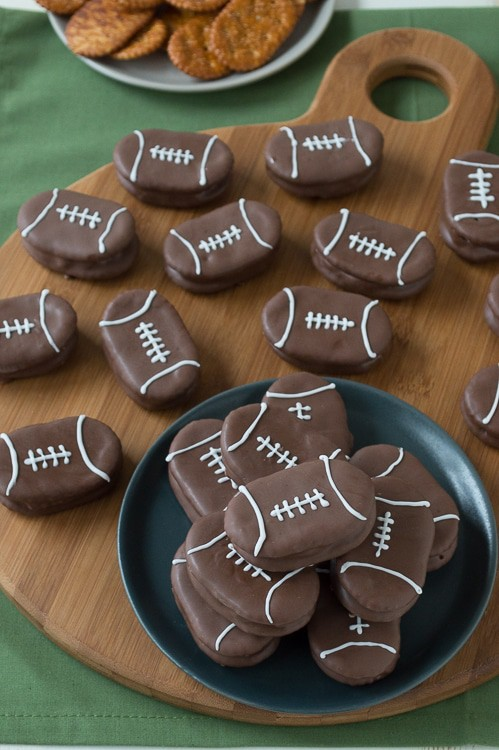 Peanut Butter Stuffed Chocolate Footballs
"The perfect football treat for game day!"
Cheesy Garlic Breadsticks
"These are crazy easy to make with a tube of Pillsbury Pizza Crust!"
Easy Homemade Caramel Corn
"A family favorite recipe!"
Sun Dried Tomato & Basil Pinwheels
"Amazing, flavorful sun-dried tomato and basil pinwheels that come together in 15 minutes with 8 ingredients. The perfect crowd-pleasing appetizer!"
Cookiedilla
"Get ready for full-on gooey, melty madness!"
Dessert Pizza Pinwheels
"Filled with fresh fruit and sweet cream this is a treat worth reaching for!"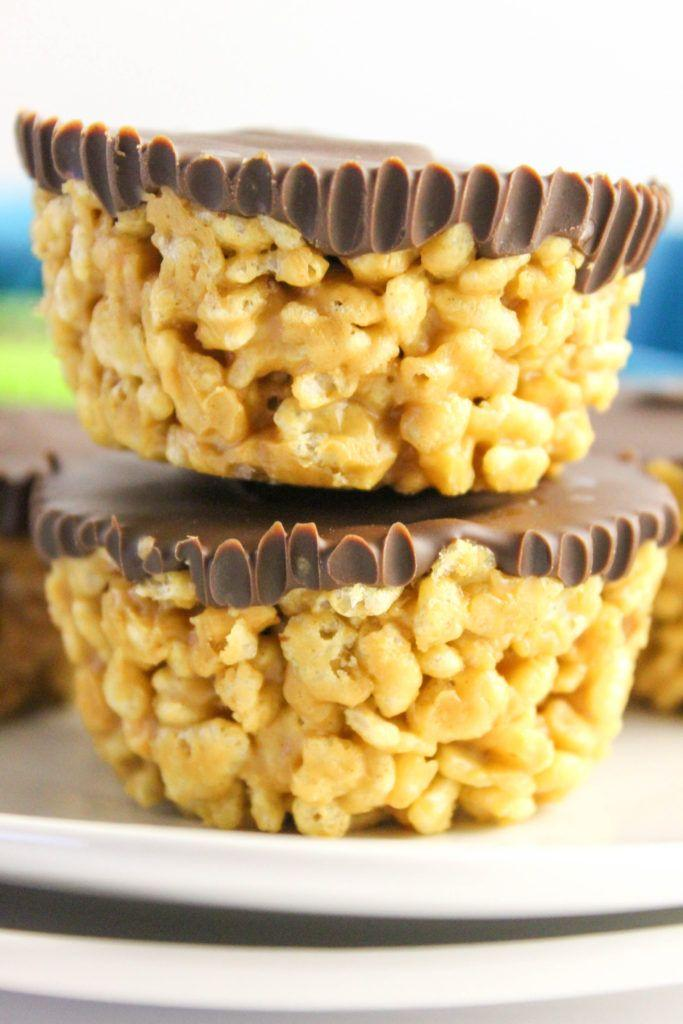 Peanut Butter Rice Krispies Treats
"Everyone will love this not too sweet crispy treat!"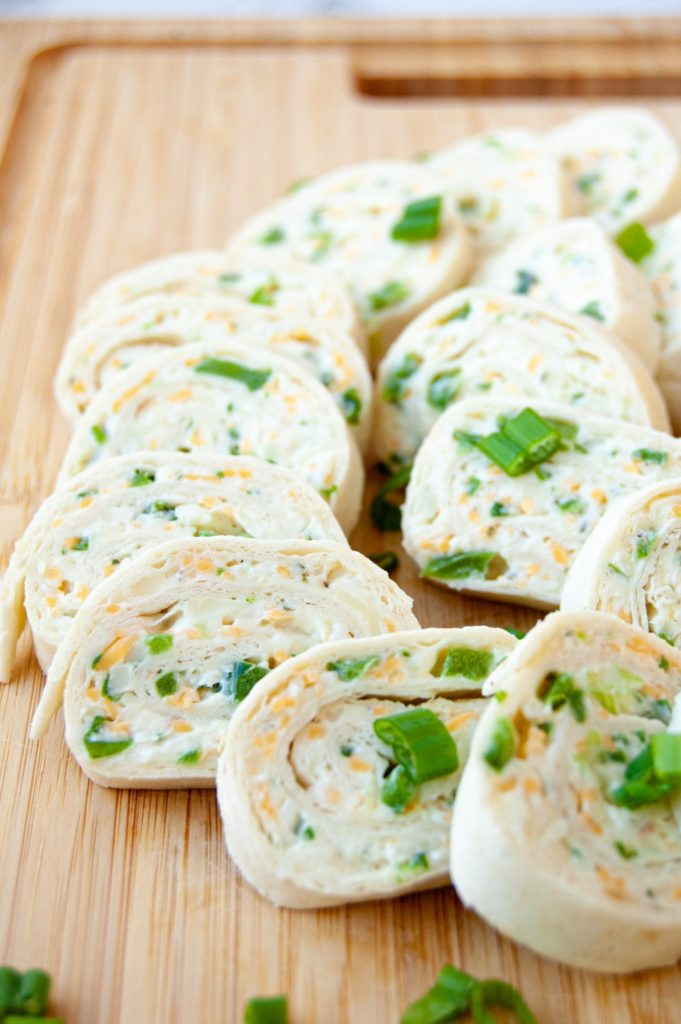 Ranch Cream Cheese Rollups
"These are an easy and delicious appetizer for any party! Great to make ahead and just a few simple ingredients."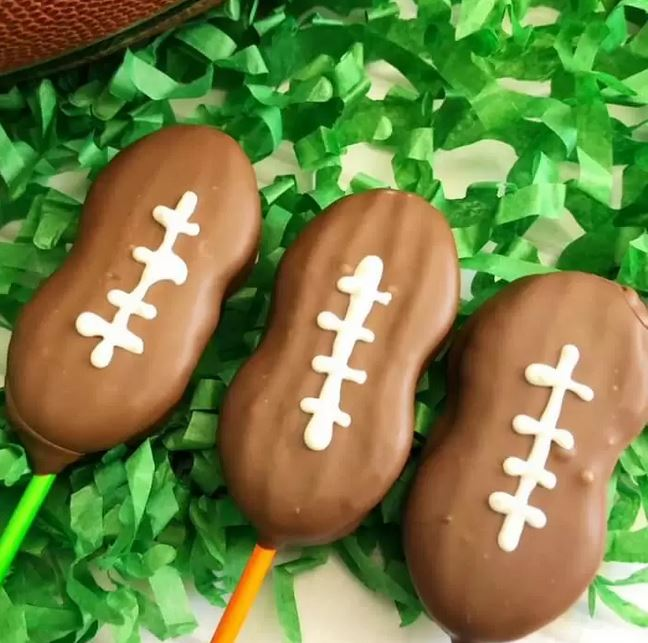 Football Cookie Pops
"Any football fan will love these!"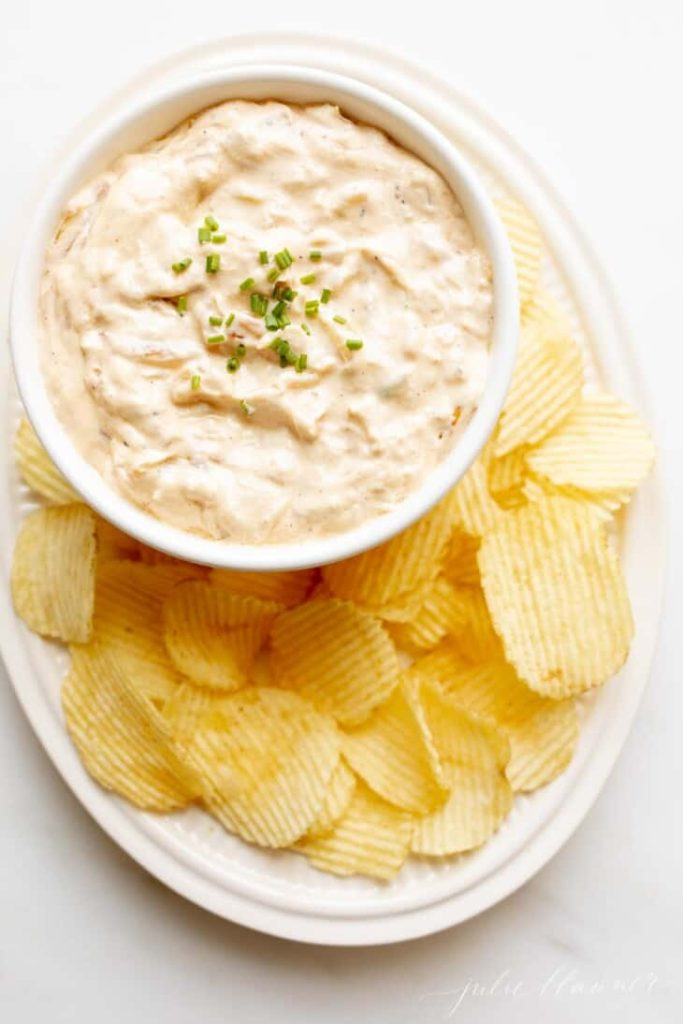 Homemade French Onion Dip
"An easy crowd pleasing dip you can make ahead in minutes!"
Sheet Pan Grilled Cheese
"The easiest way to serve grilled cheese to a group!"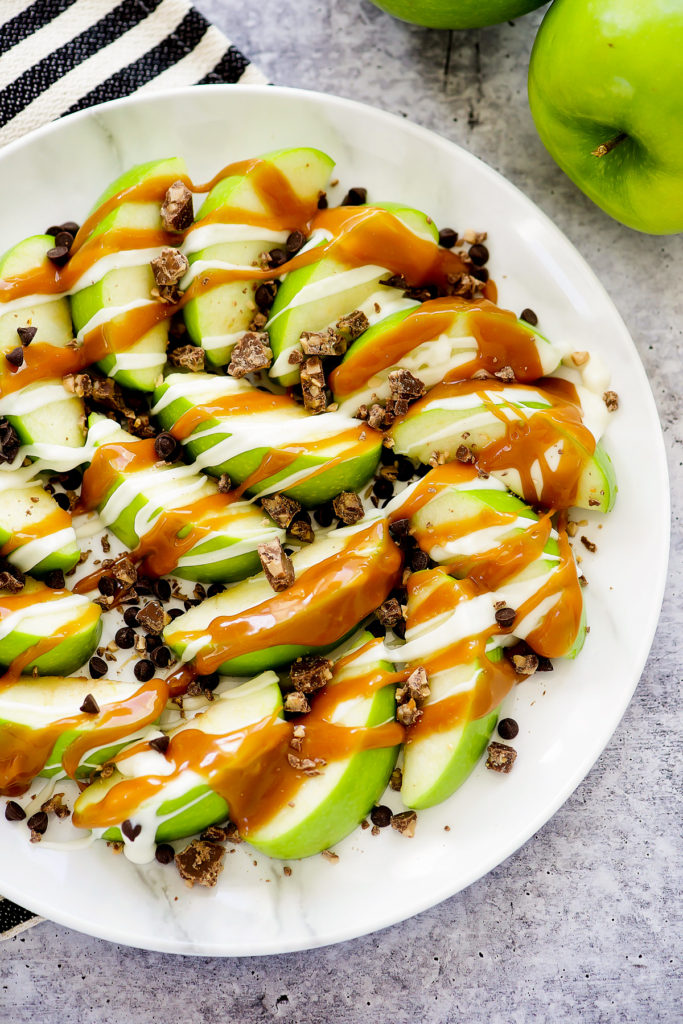 Caramel Apple Nachos
"This sweet spin turns your favorite game day snack into a delightful dessert."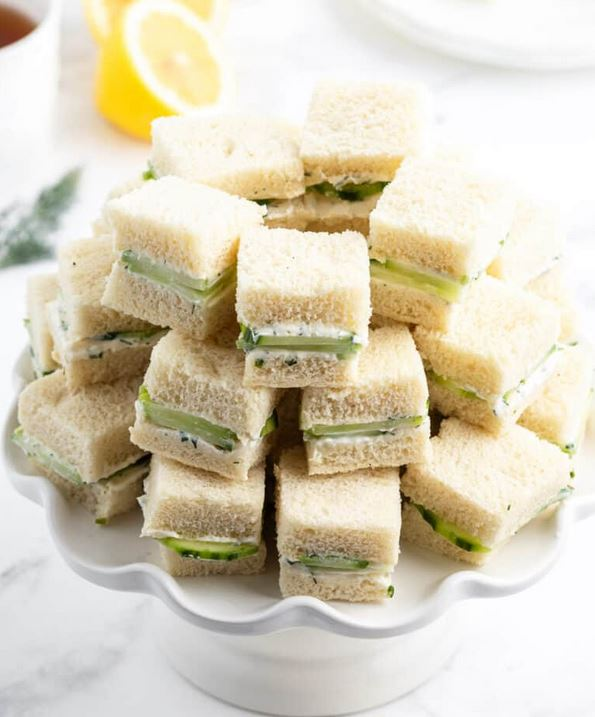 Cucumber Sandwiches
"A simple finger food that's cool, fresh, light, and delicious!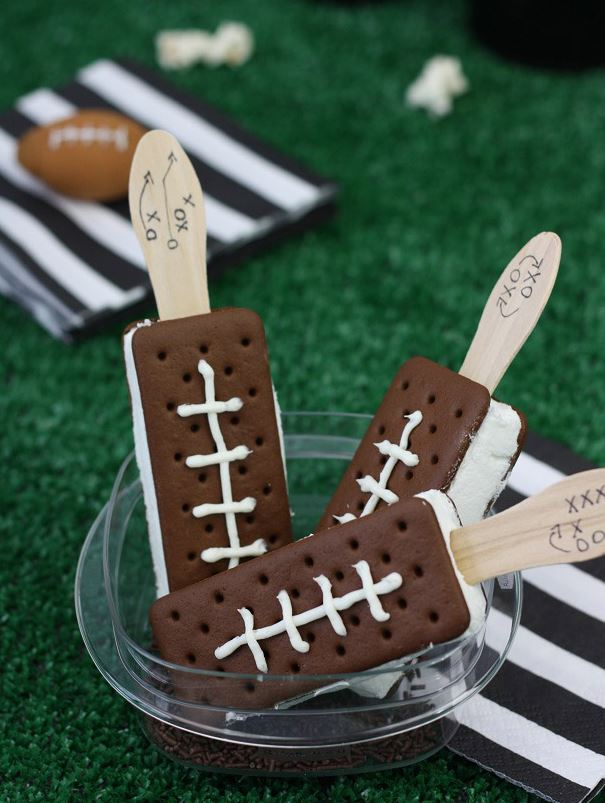 Ice Cream Football Sandwiches
"You won't fumble with these on game day!"
Simple Vegetarian Meatballs
"The meat eaters always prefer these over the real thing!"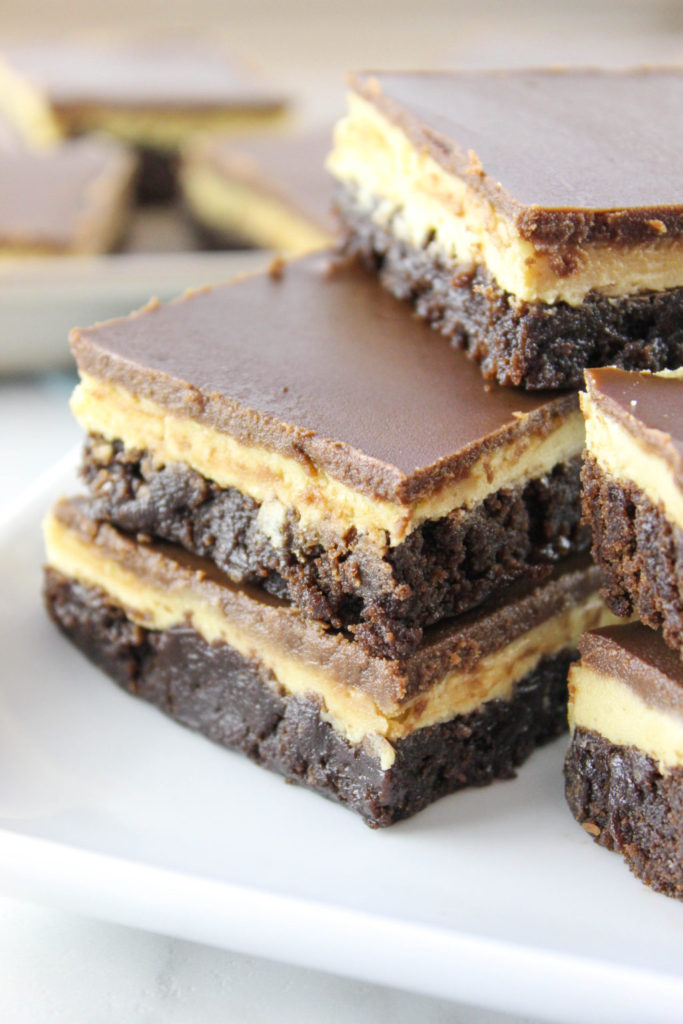 Buckeye Brownies with Brownie Mix
"An easy to make crowd pleasing brownie dessert with 3 delicious layers of chocolate and peanut butter!"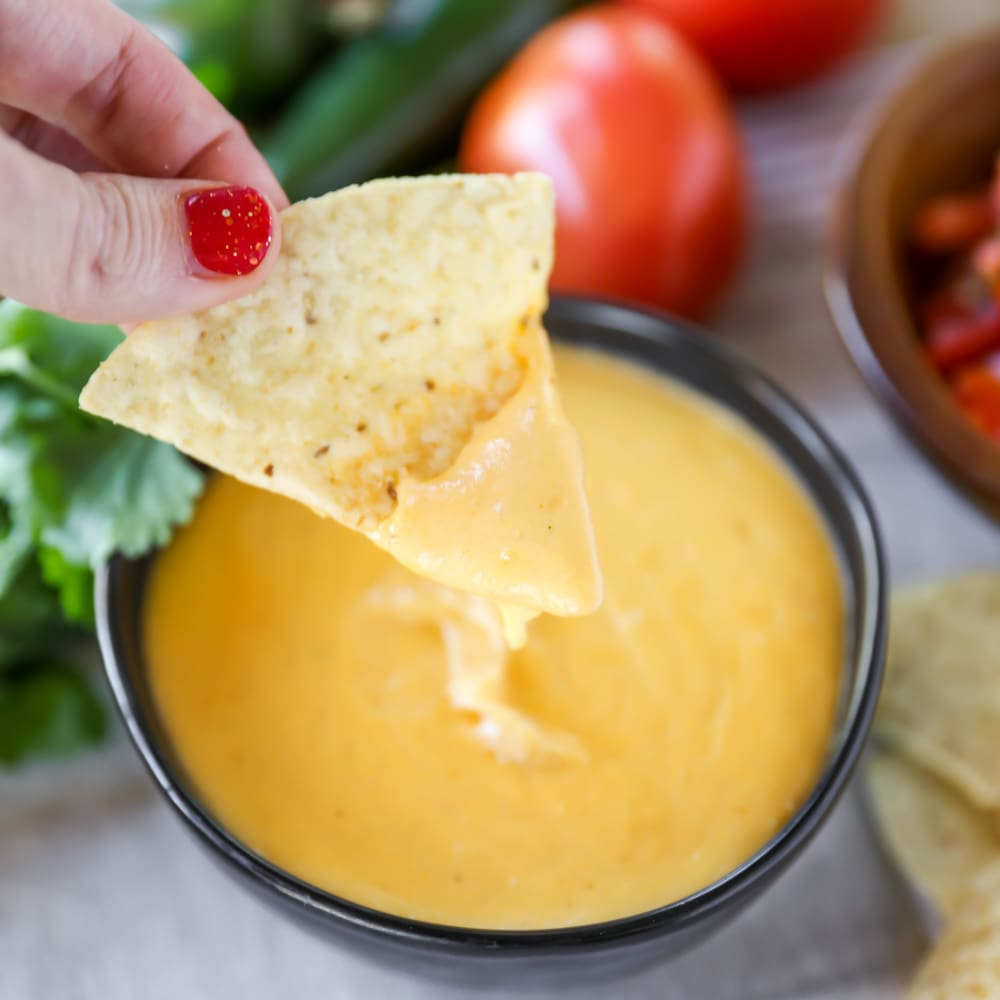 Homemade Nacho Cheese Sauce
"This just takes a small handful of ingredients you probably already have on hand!"
Hot Spinach Dip
"This hot spinach dip is a blend of cooked spinach, three types of cheese and seasonings, all baked together to melted cheesy perfection!"
Baked Fries with Garlic Sauce
"These are super addictive!"
Crack Snack
"The ultimate crowd-pleasing party food! With just 4 simple ingredients, you can whip up this crunchy, sweet and salt snack mix in a matter of minutes!"
Rainbow M&M Cookies
"These are soft-baked style with extra chewy edges!"
Crack Bread Recipe
"Simple and fantastic!"
Crispy Parmesan Roasted Potatoes
"Better than french fries!"
Football Fruit Tray
"An easy, healthy football party appetizer. You could add a fun yogurt dip, too!"
Football Pudding Cups
"This homemade dairy-free chocolate pudding is perfect for your next game day gathering!"
Crispy Baked Parmesan Ravioli
"An easy appetizer you'll want to have on your game day menu!"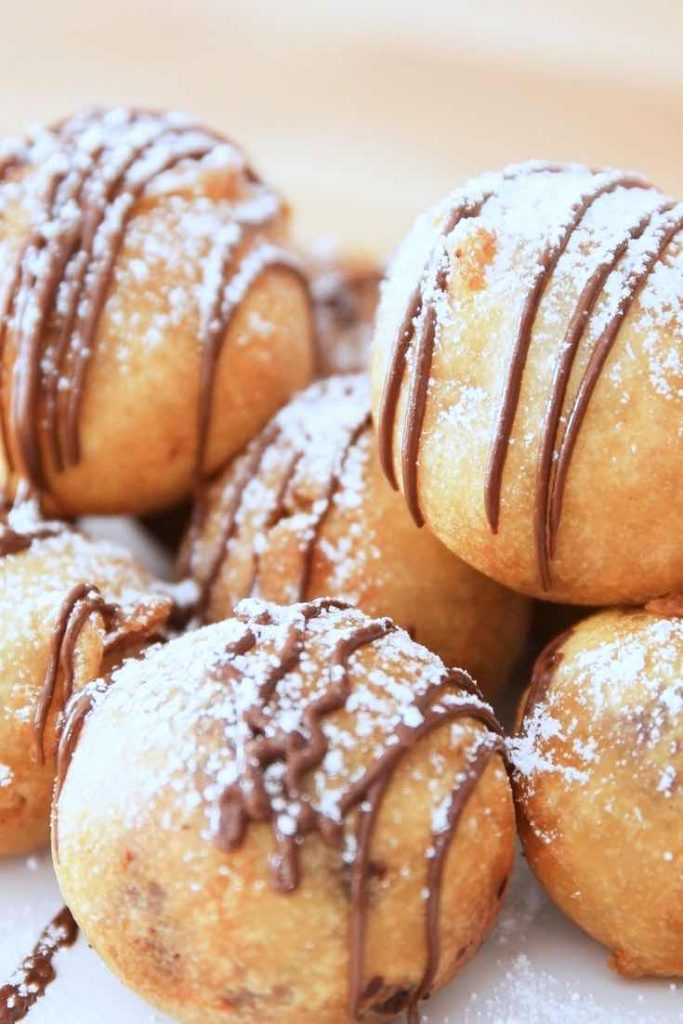 Deep Fried Cookie Dough
"Crispy on the outside and soft of the inside! These batter cookie dough bites melt in your mouth with intense fried cookie flavors. Perfect for a party!"
Everything Dip Veggie Tray
"An easy to put together veggie tray!"
Peanut Butter Cheese Ball
"The peanut butter 'cheese ball' is a delicious dessert that is coated in chocolate and peanut butter chips!"
More Party Food: