A compilation of Mother's Day brunch ideas for a crowd, everything from sweet to savory!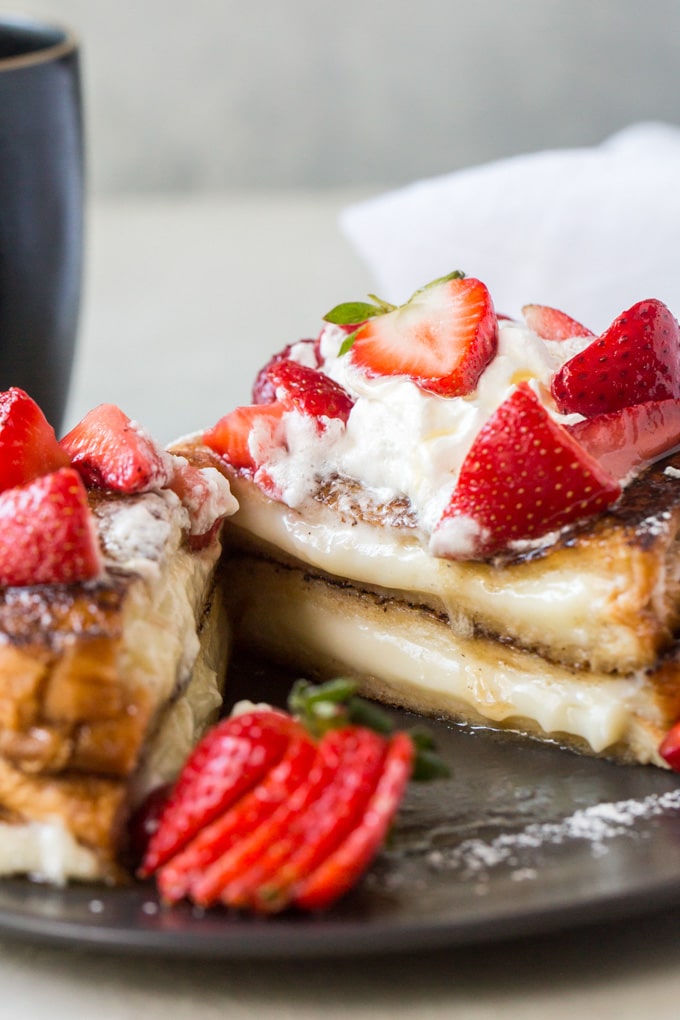 Cream Cheese Stuffed French Toast
"This Cream Cheese Stuffed French Toast is perfect for brunch season or just a fun treat for any morning!"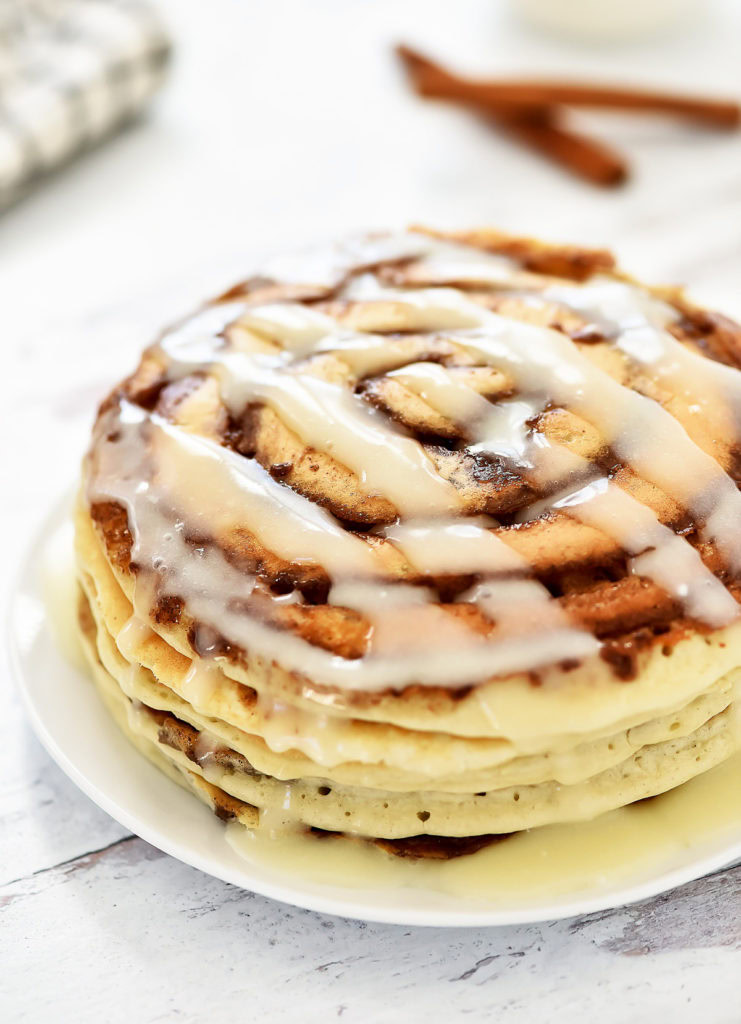 Cinnamon Roll Pancakes
"Swirls of cinnamon and sugar fill these delicious Cinnamon Roll Pancakes. Top them with a cream cheese glaze for the ultimate breakfast treat!"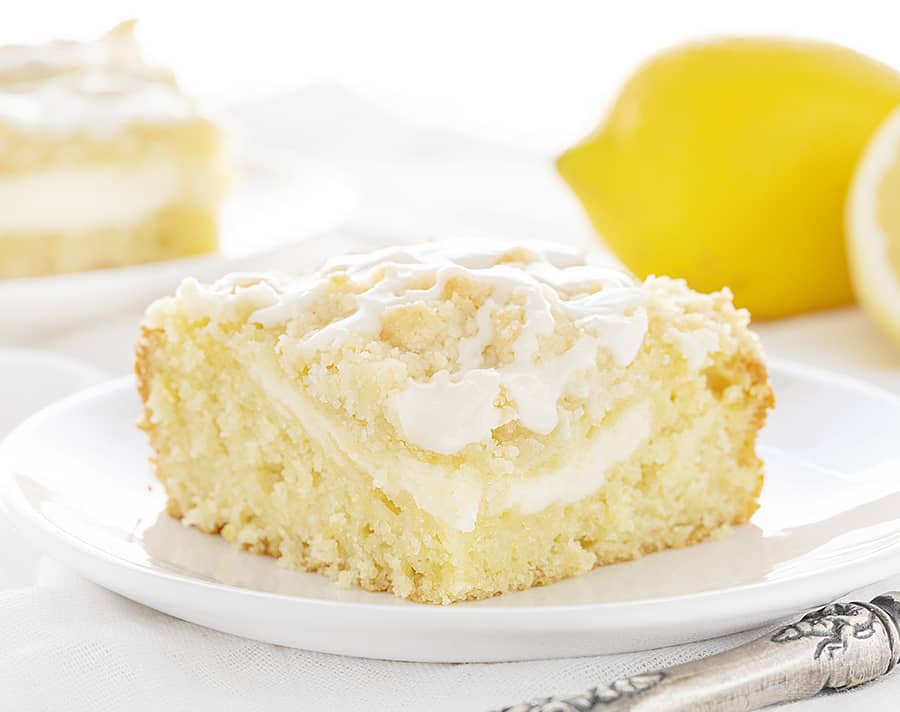 Lemon Cream Cheese Coffee Cake
"This coffee cake is loaded with pure lemon flavor, cream cheese, and a sweet vanilla glaze!"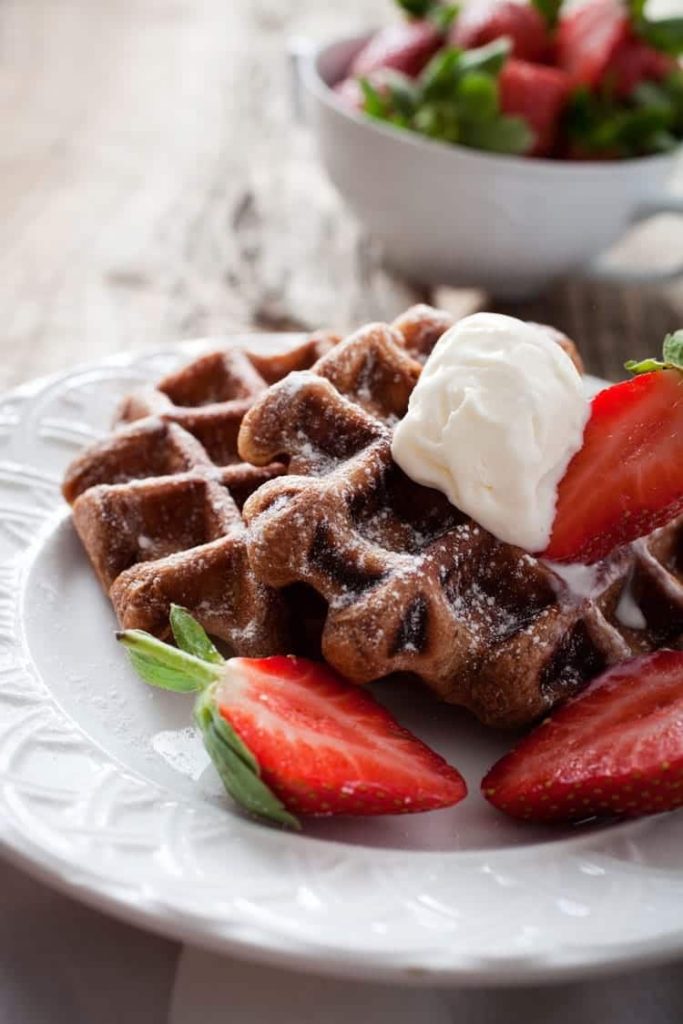 The Best Chocolate Waffles
"Take a bite, and you will know why we call these the Best Chocolate Waffles."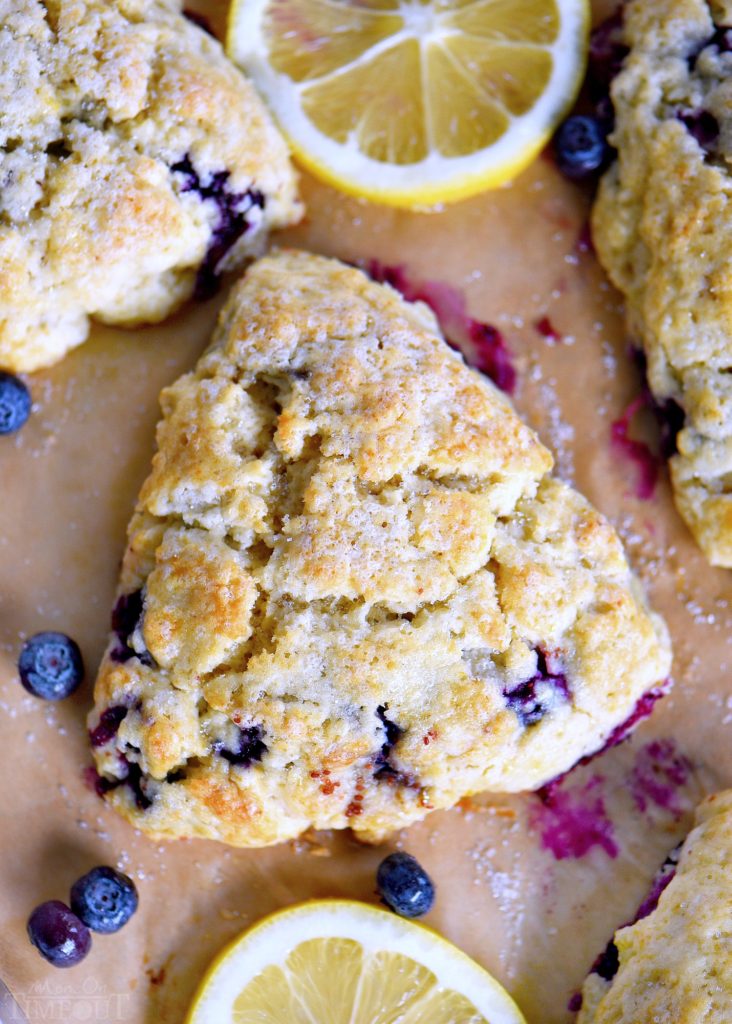 Lemon Blueberry Scones
"Fresh blueberries and loads of lemon zest add an irresistible freshness to these easy to make scones."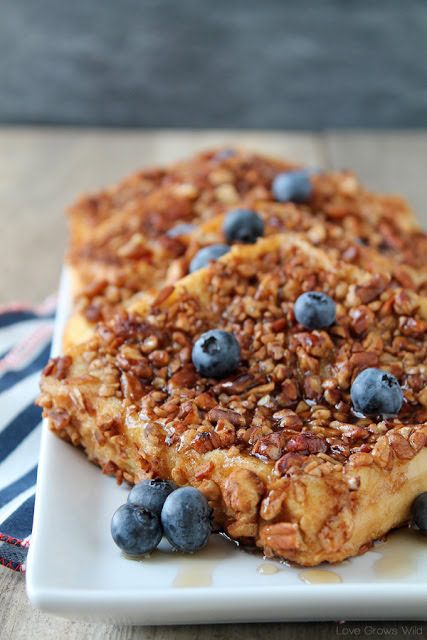 Pecan Crusted French Toast
"Pecan Crusted French Toast is decadent and delicious and packs a ton of nutty, cinnamon flavor! This is definitely a must-try breakfast!"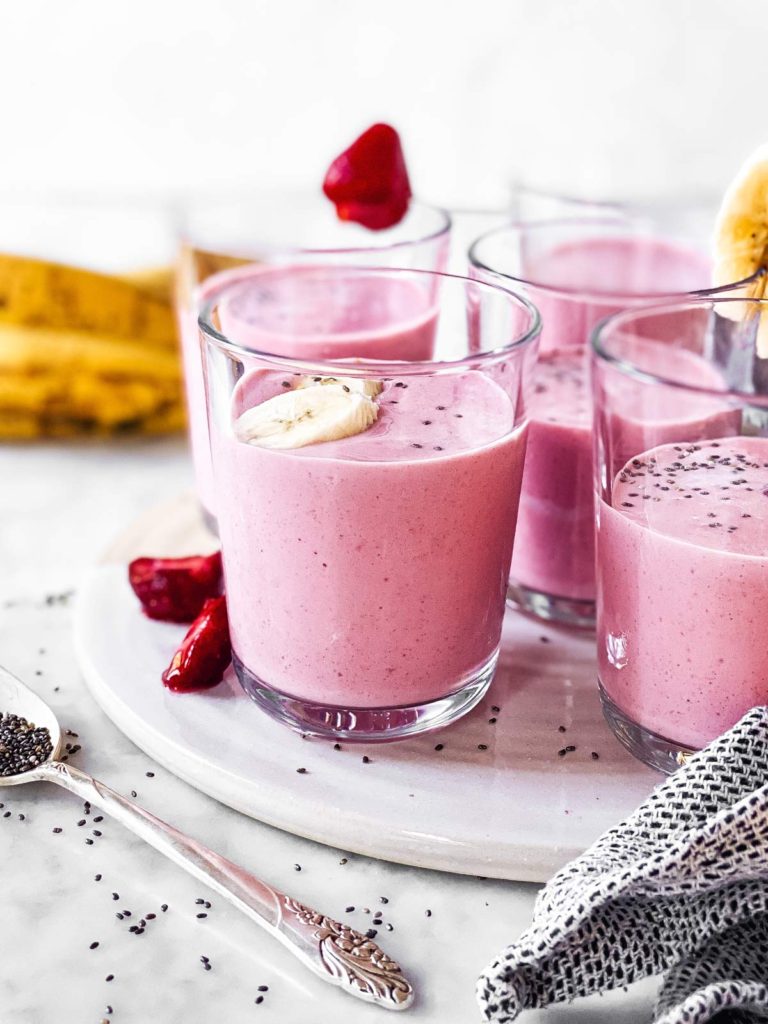 Strawberry Banana Smoothie
"This Strawberry Banana Smoothie is a creamy and delicious smoothie for breakfast, as a snack or any time you need a healthy refreshment! It's easy to make and super kid-friendly, too."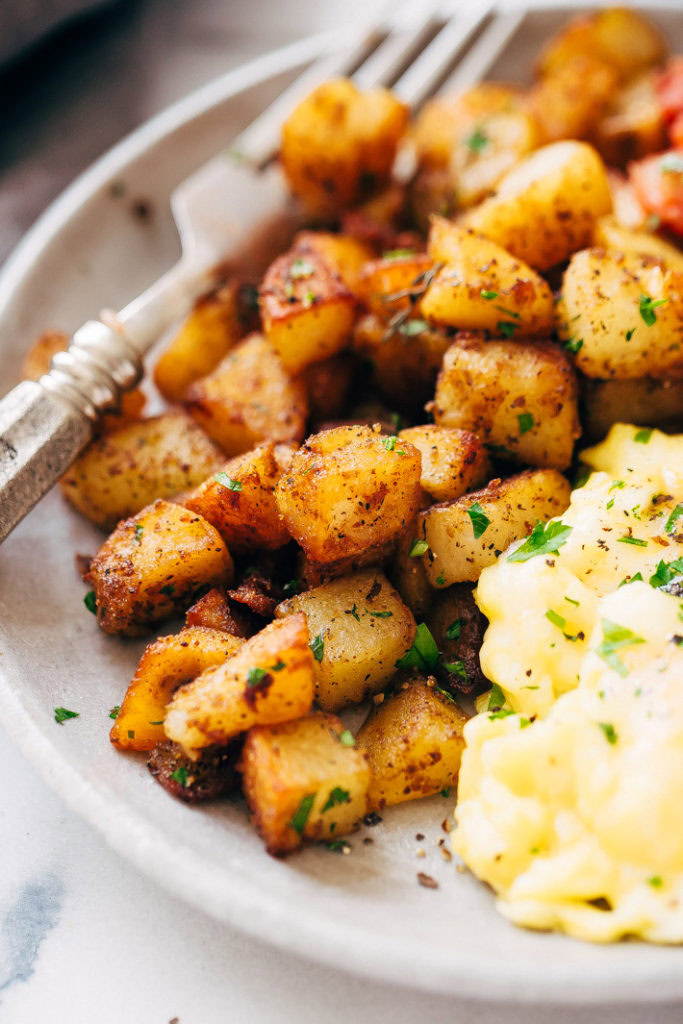 Easy Skillet Breakfast Potatoes
"Homemade diner-style skillet breakfast potatoes are perfect to whip up for breakfast. You can prep these from the night before, so they take less time to serve up in the morning."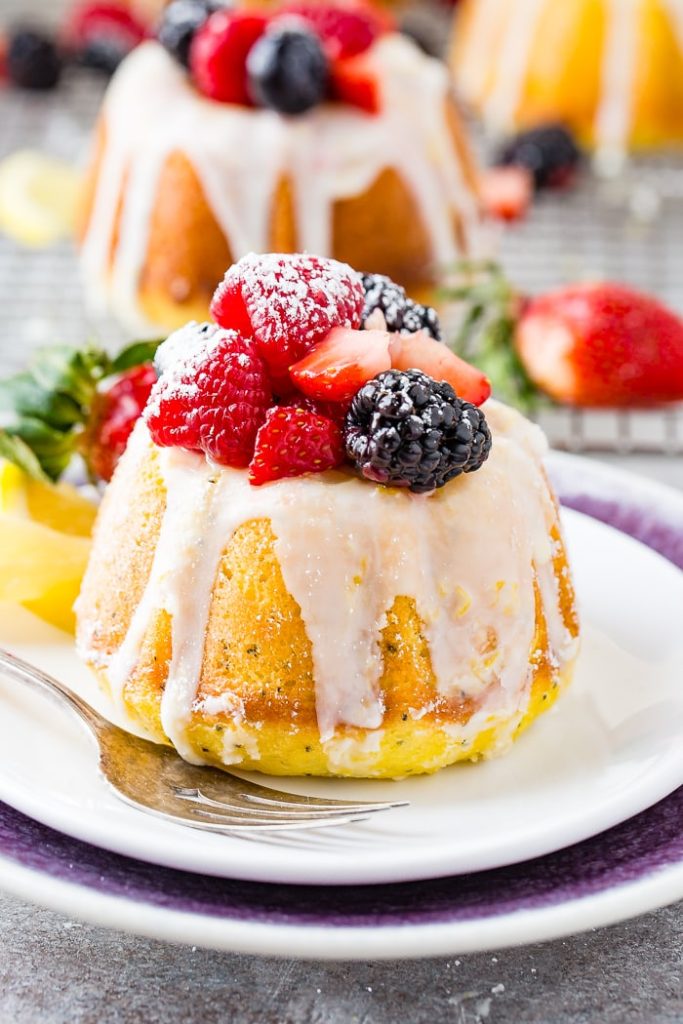 Mini Lemon Poppy Seed Bundt Cakes
"Mini Lemon Poppy Seed Bundt Cakes are the perfect dessert for Easter, baby showers, bridal showers or anything party! Those juicy berries on top are the best!"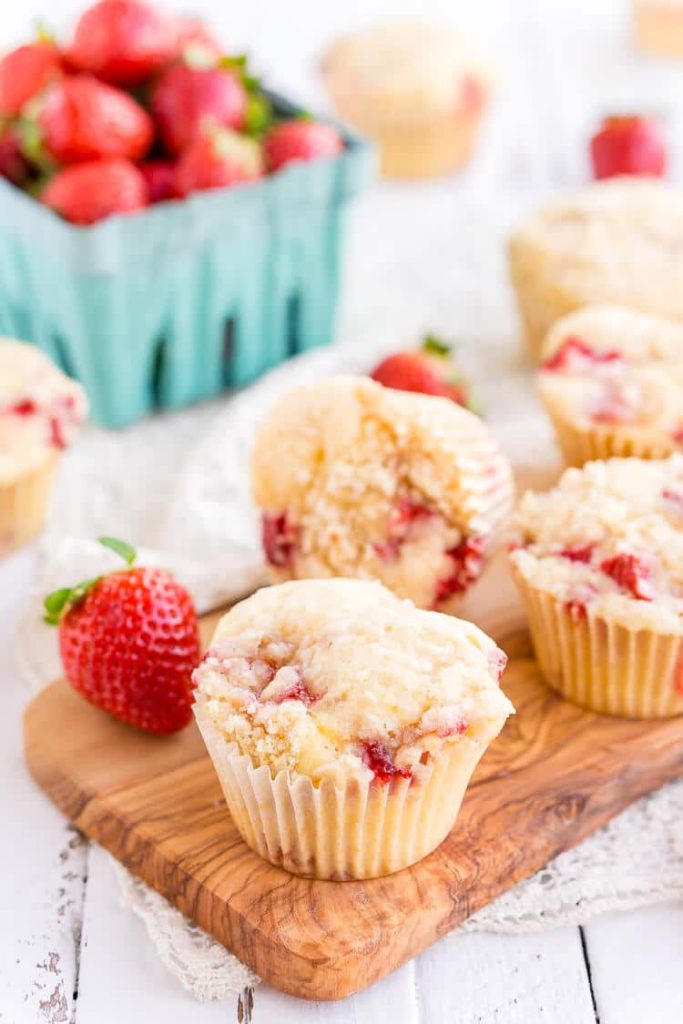 Strawberry Coffee Cake Muffins
"These Strawberry Coffee Cake Muffins are made with sweet fresh berries and buttermilk and topped with a delicious sugar and butter crumble!"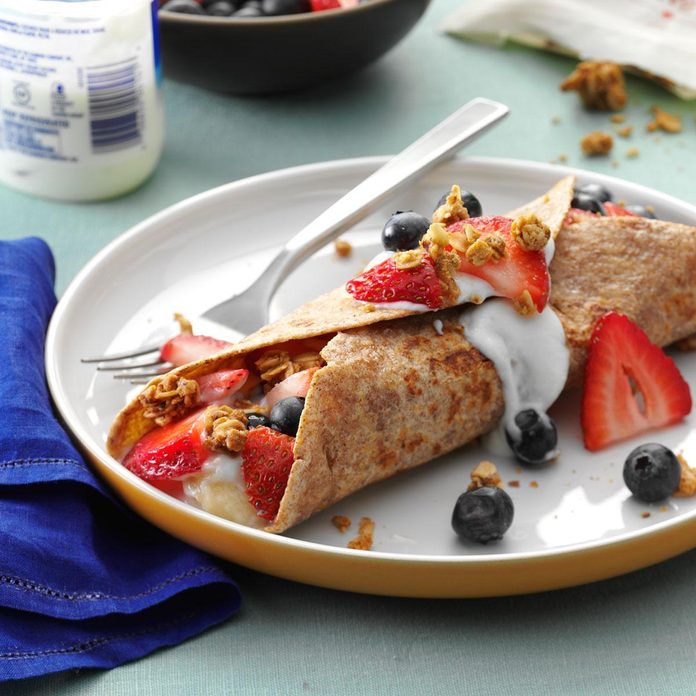 Fruit-Filled French Toast Wraps
"Easy and delicious!"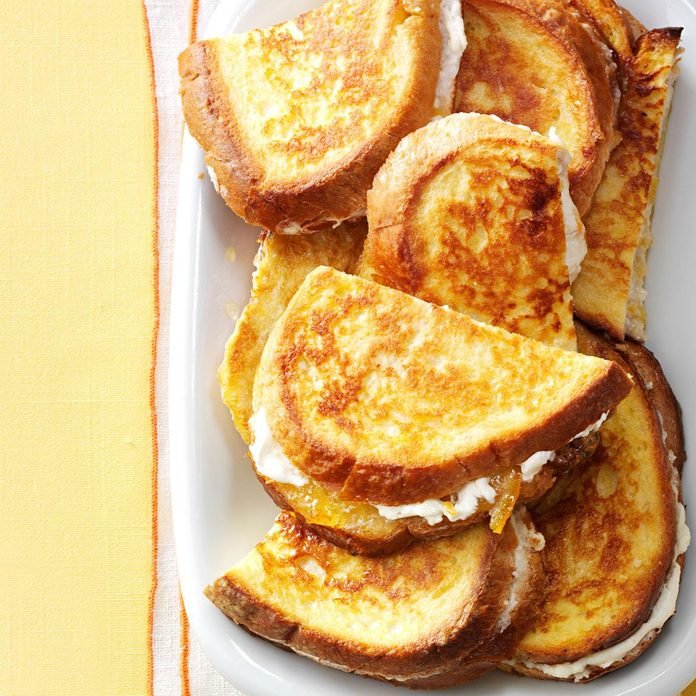 Marmalde French Toast Sandwiches
"You can change up these warm, filling sandwiches to be sweet or savory but always a treat. All it takes is a different jelly or jam. Try hot pepper jelly when you want a little sizzle."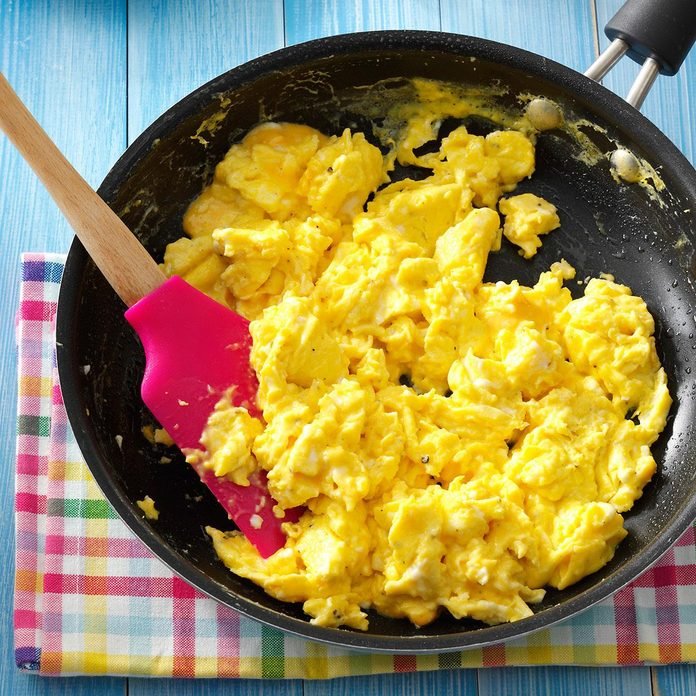 Fluffy Scrambled Eggs
"When you're short on time and scrambling to get a meal on the table, this recipe is "eggs-actly" what you need. There's a short ingredient list, and cooking is kept to a minimum."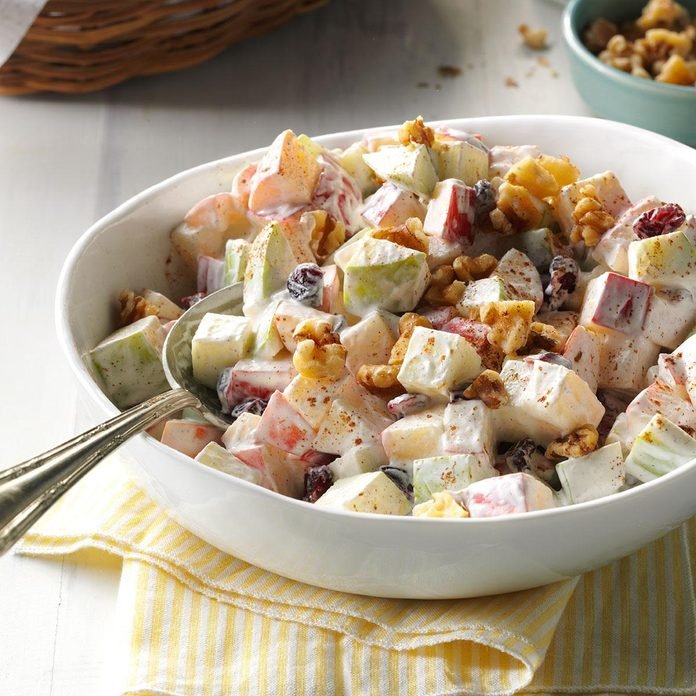 Quick Crunchy Apple Salad
"Pair crunchy toppings with smooth vanilla in this apple salad with yogurt recipe. You'll love this creative combination!"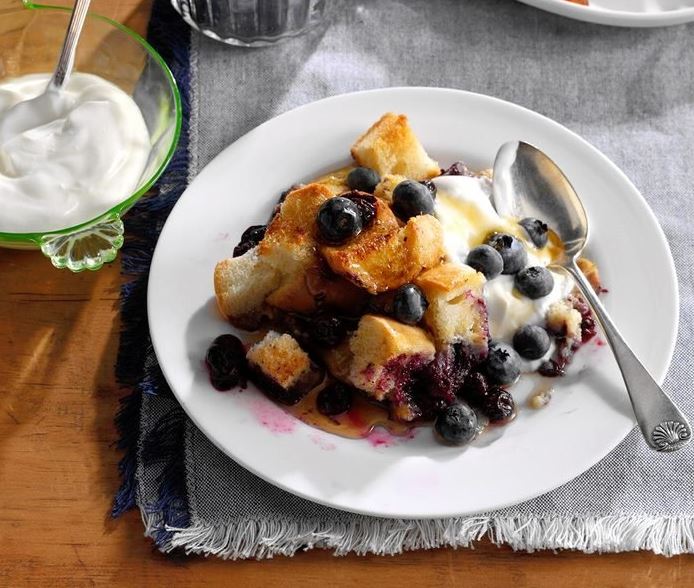 Cinnamon Blueberry French Toast
"Easy, delicious, and can be made ahead!"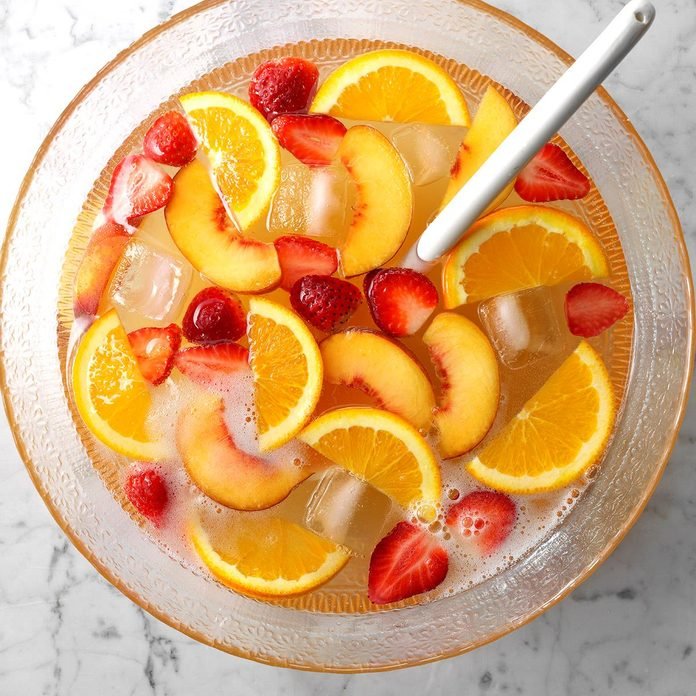 Lemony Fruit Cooler
"This punch looks so pretty with all the colorful fruit floating in the bowl. It has a refreshing taste and is easy to put together."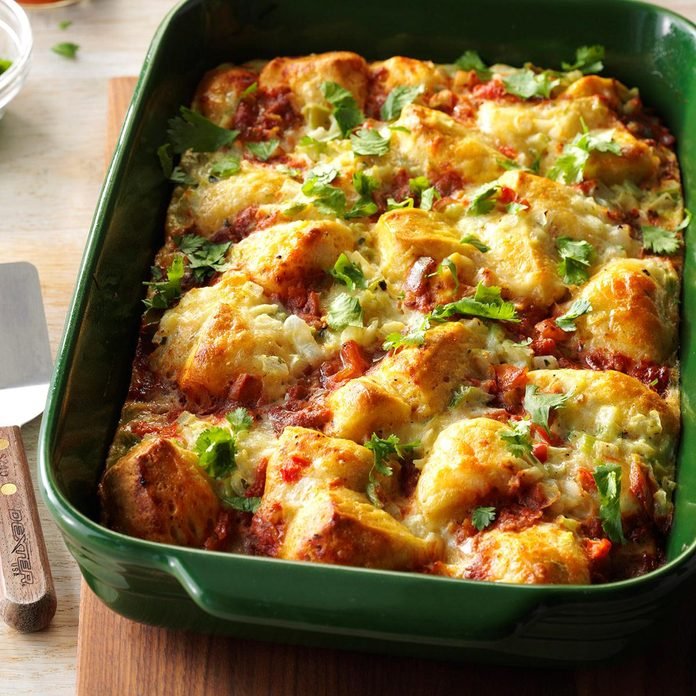 Fiesta Breakfast Bake
"Southwest flavors all in one pan – works for breakfast or dinner!"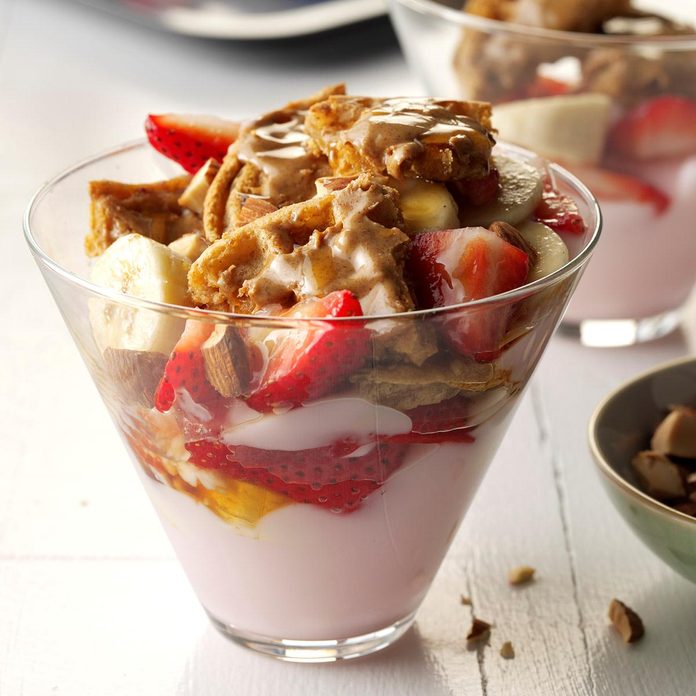 Fruity Waffle Parfait
"This recipe will satisfy all of your cravings!"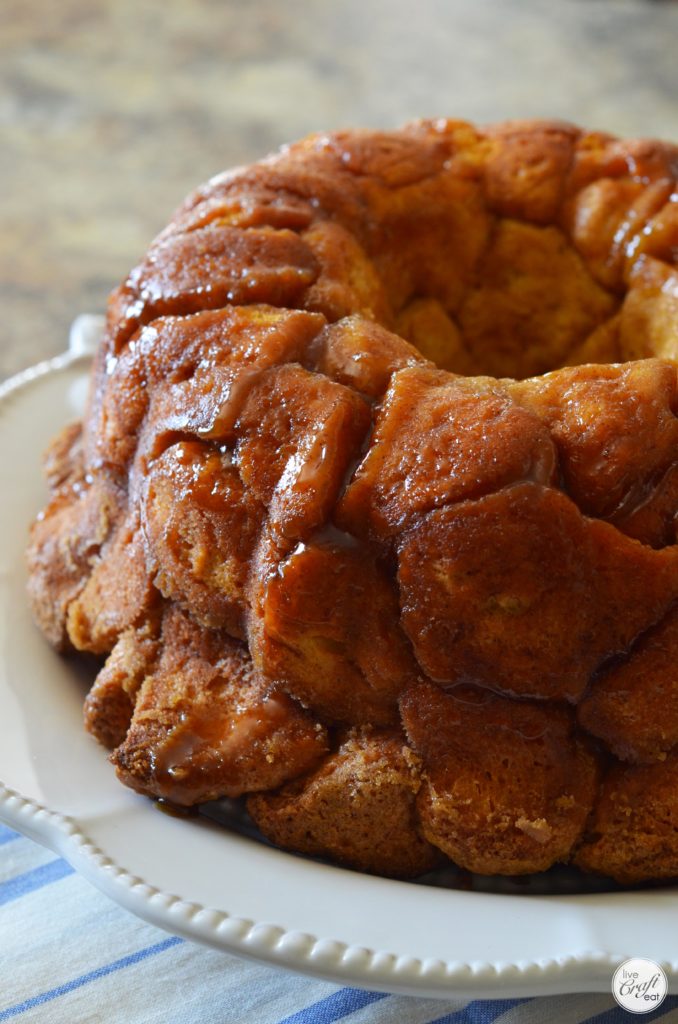 Easy Monkey Bread
"This Monkey Bread will make your house smell heavenly!"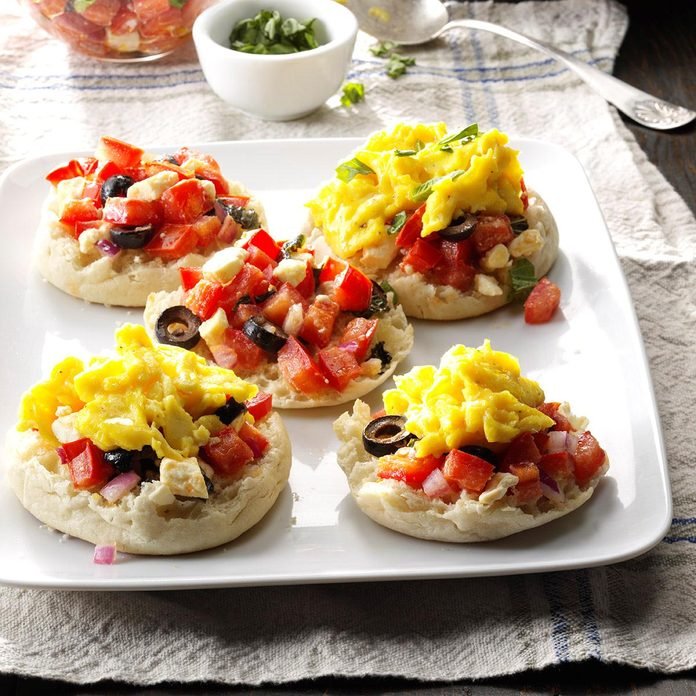 Breakfast Bruschetta
"This gives us a healthy start to the morning, and takes very little effort. You get all the traditional flavors, and with egg added, it makes a great meal."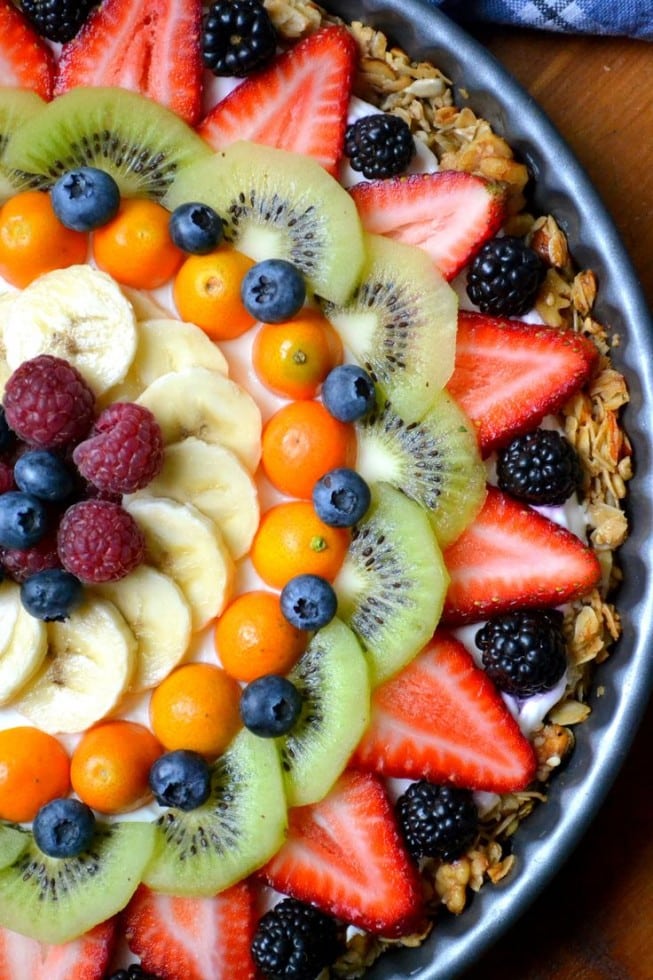 Beautiful Breakfast Tart
"This Beautiful Breakfast Tart has a gluten free granola crust filled with thick Greek yogurt, and topped with a colorful sunburst of fresh juicy fruit."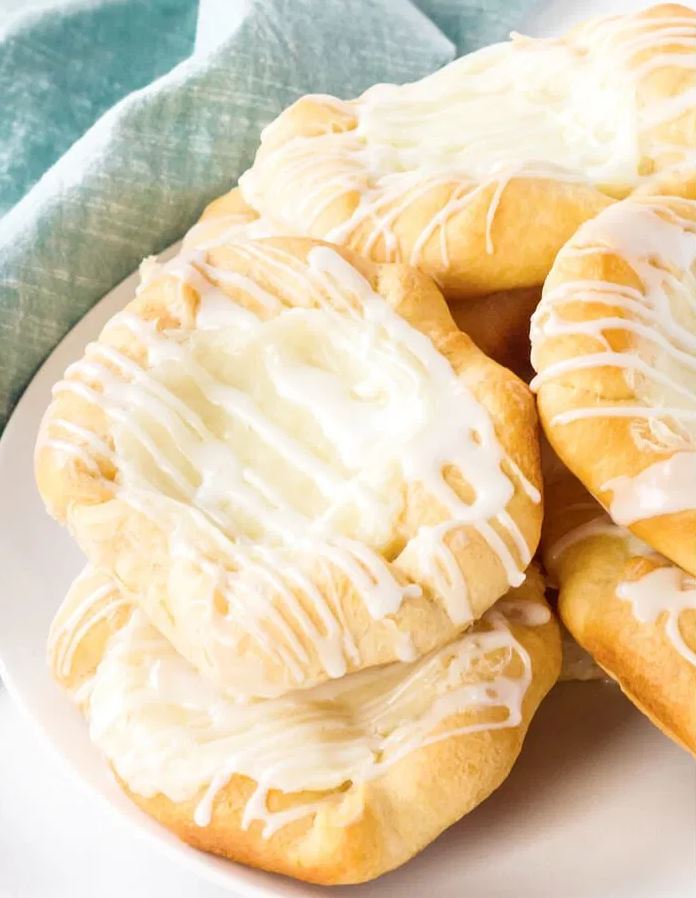 Cream Cheese Danish
"This cheese danish, made with sweetened cream cheese on a flaky pastry is so delicious and only takes a few minutes to make!"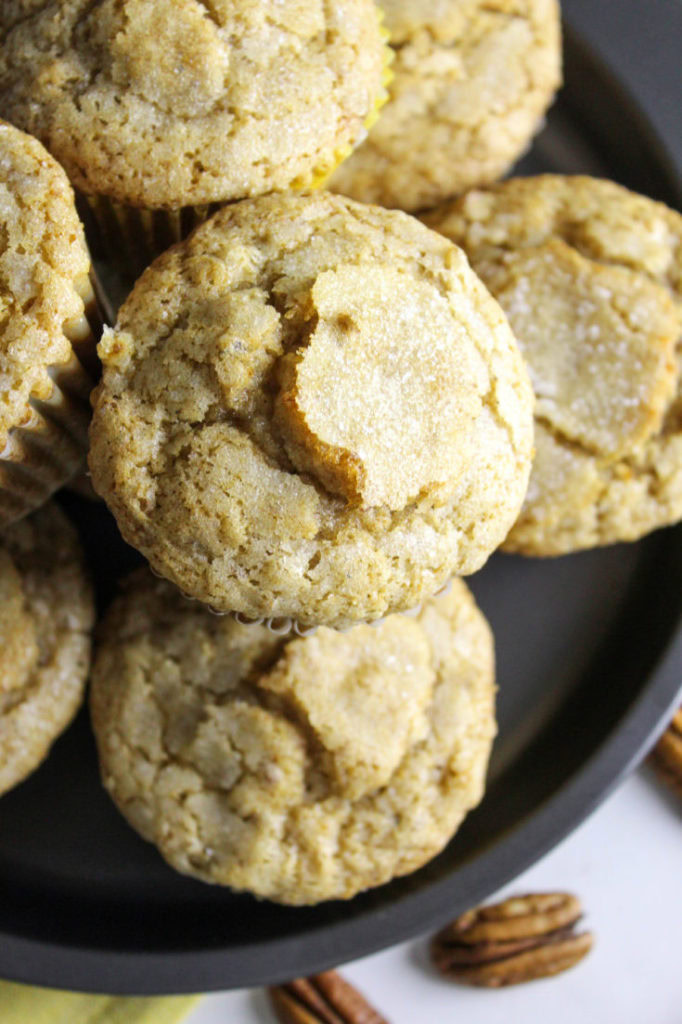 Maple Pecan Banana Muffins
"A freshly baked maple infused moist vegan muffin complimented with bits of pecans in every bite!"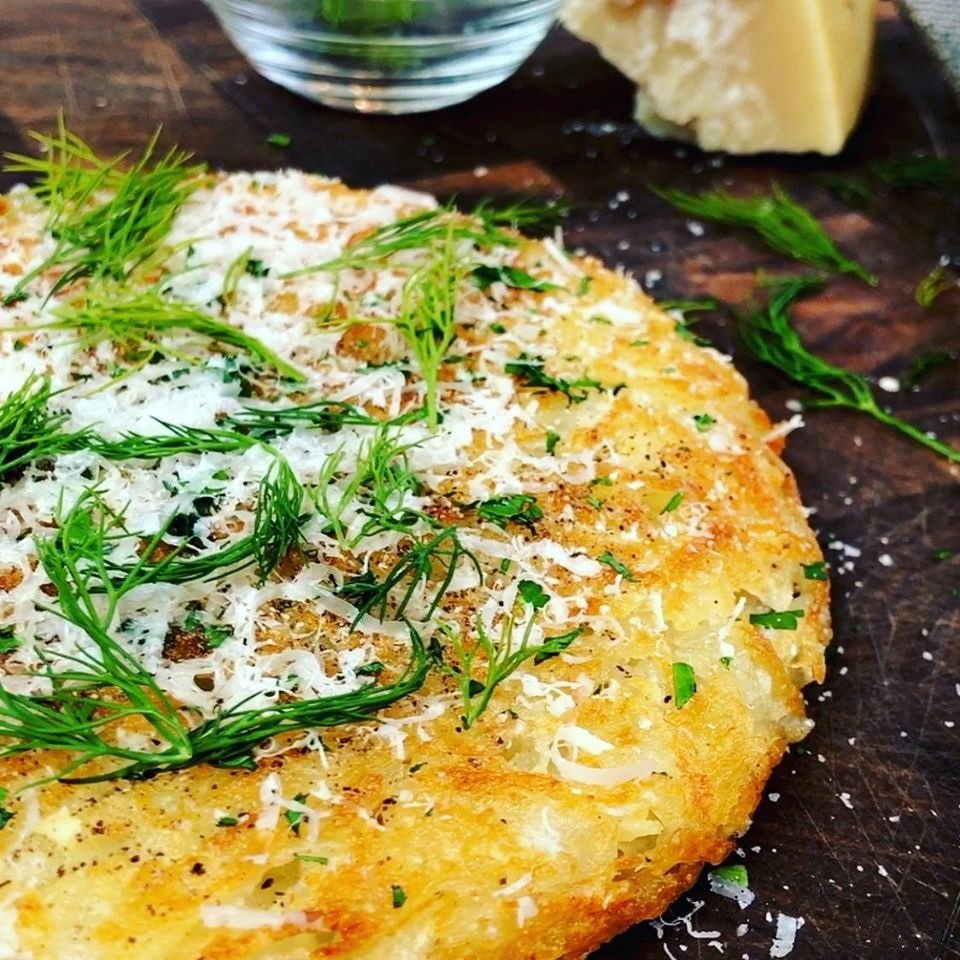 Potato Galette
"A Tik-Tok recipe gone viral!"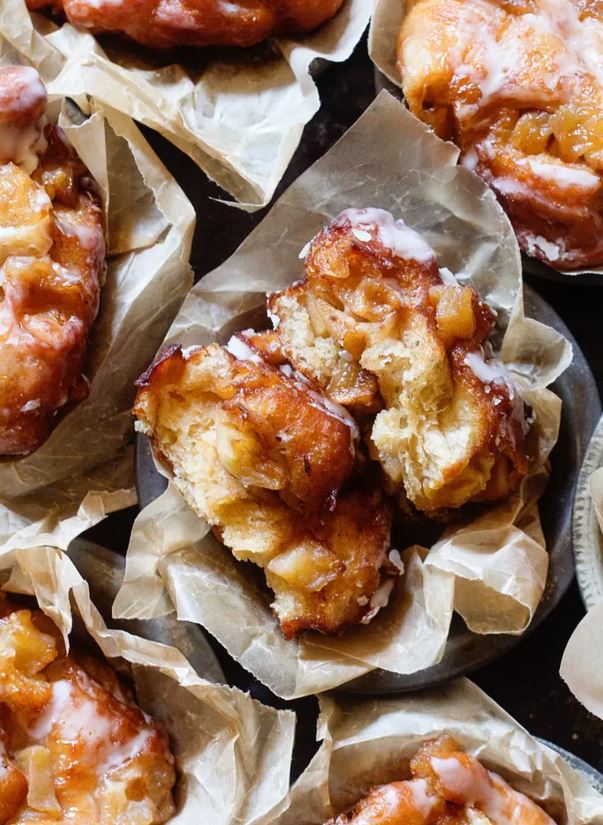 Glazed Apple Fritters
"There is no denying the light pillow-soft texture of a deep-fried donut — especially one that's stuffed with fresh apples."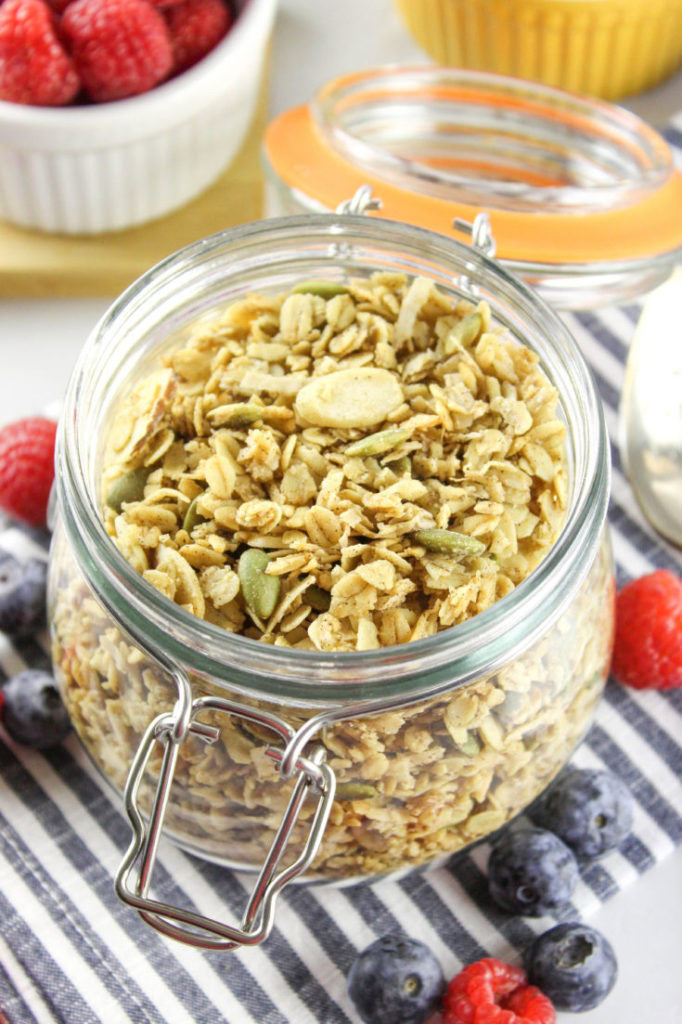 Easy Coconut Granola
"An easy granola recipe lightly sweetened with cinnamon and maple syrup for breakfast on-the-go or a healthy snack!"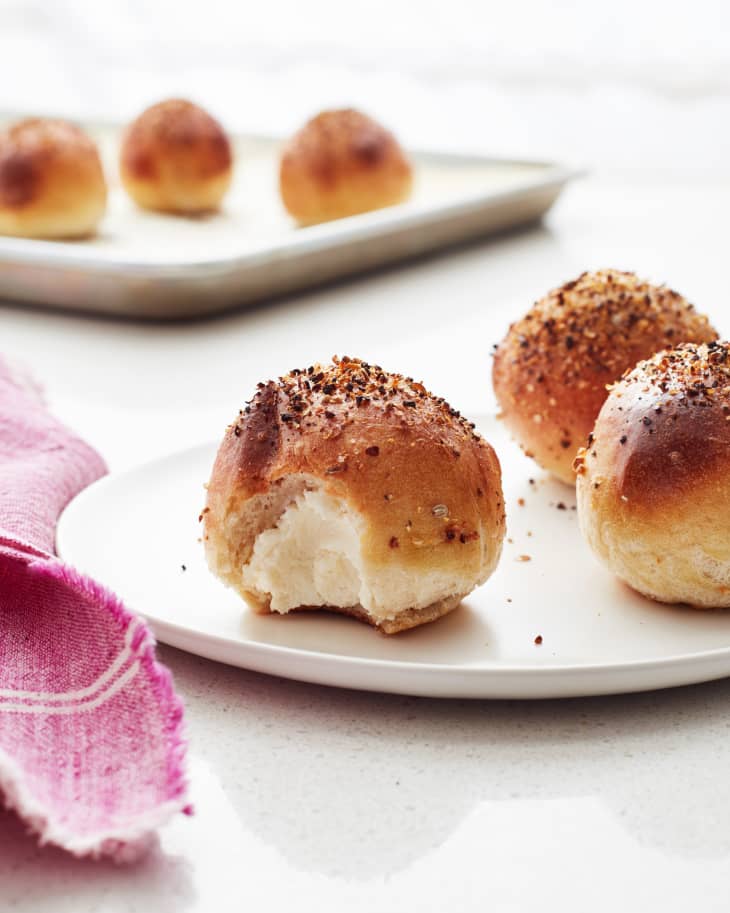 Easy Stuffed Bagel Pockets
"With the help of some pizza dough, these make-ahead, freezer-friendly breakfasts can be yours to grab and enjoy with no muss and no fuss. And just wait until you taste them!"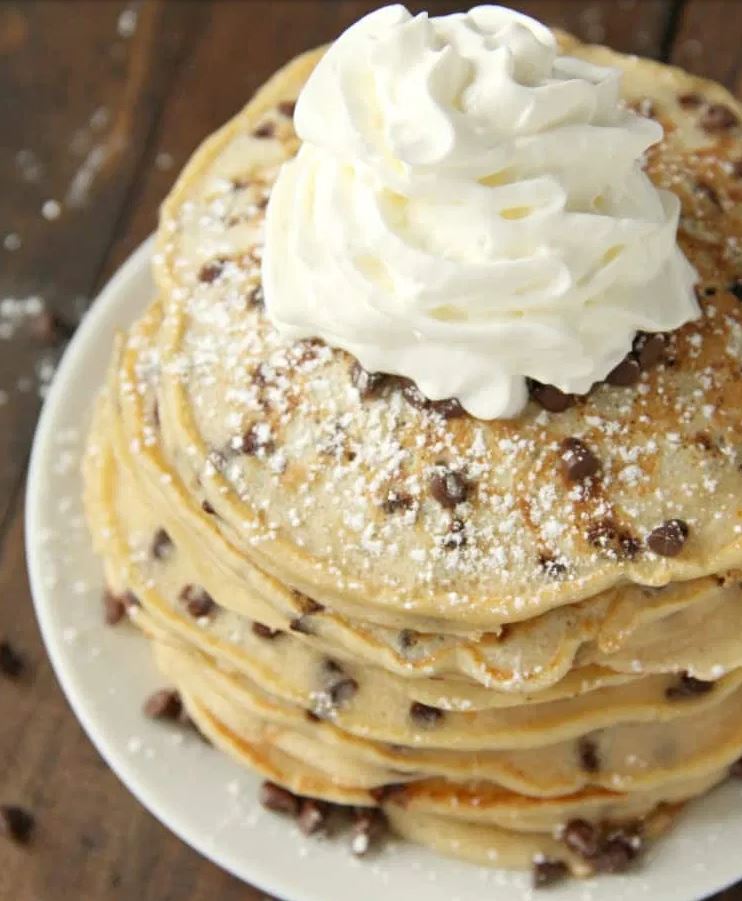 Canoli Pancakes
"Easy homemade pancakes full of chocolate chips, ricotta, orange, and cinnamon! These delicious pancakes from scratch are so easy to make and perfect for Mother's Day, brunch or breakfast, or even National Pancake Day!"
Fluffy Waffles
"The cinnamon cream syrup is a nice change from maple syrup, and it keeps quite well in the fridge."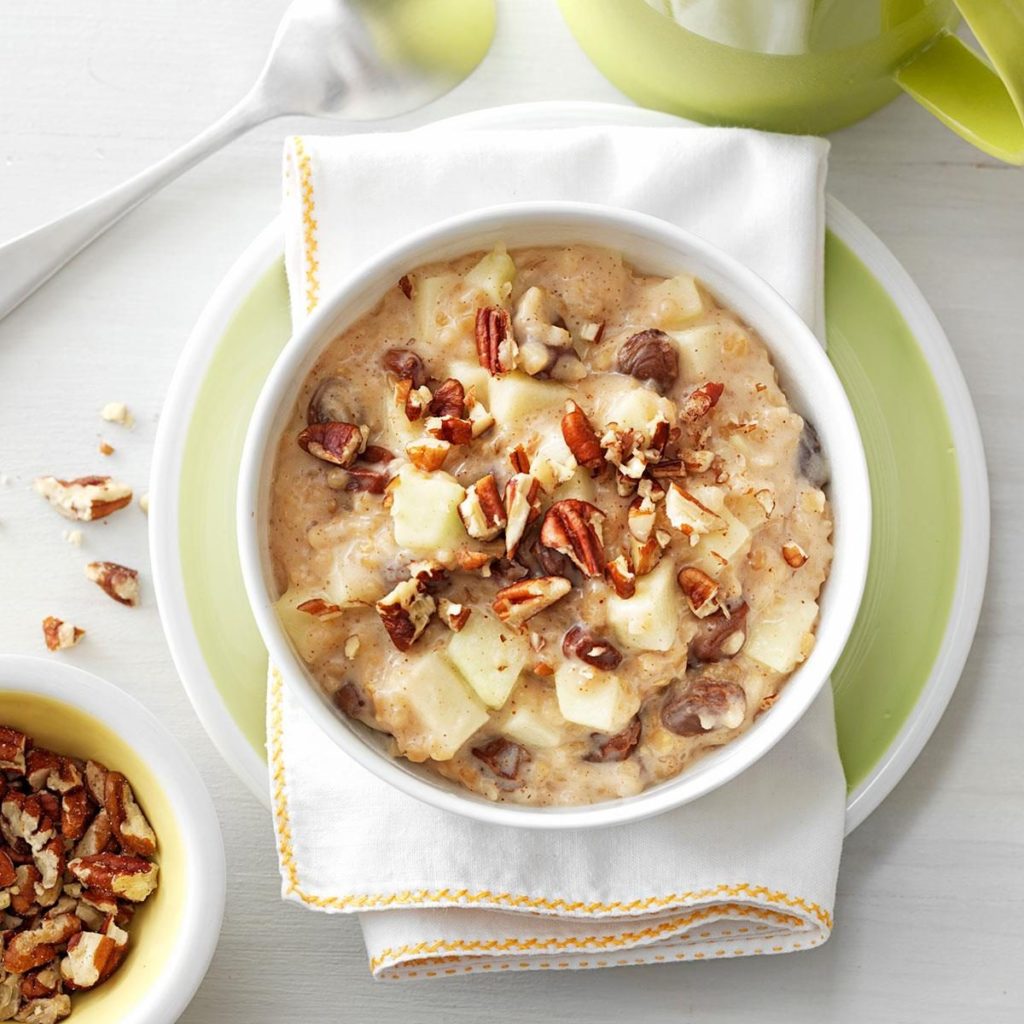 Raisin Nut Oatmeal
"There's no better feeling than waking up to a hot, ready-to-eat breakfast. The oats, fruit and spices in this homey meal cook together while you sleep!"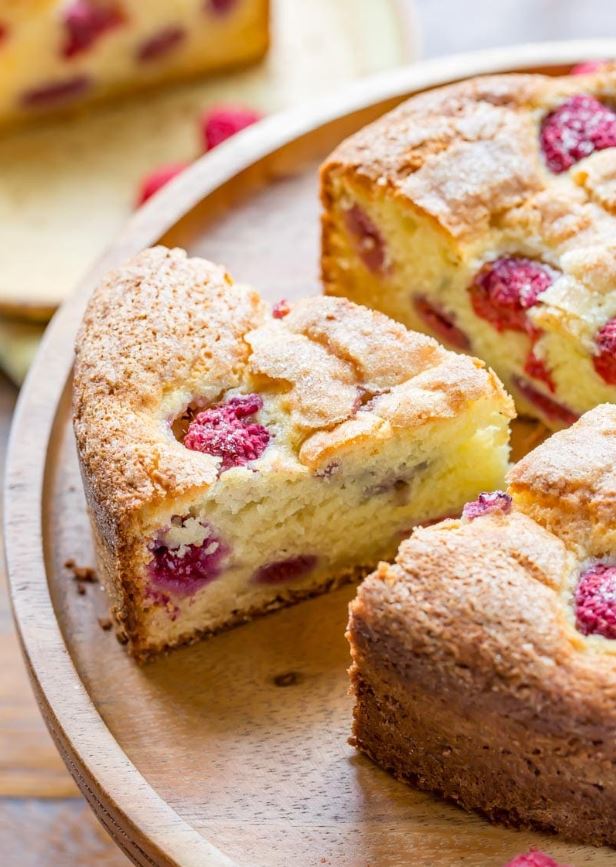 Raspberry Ricotta Breakfast Cake
"A deliciously moist and fluffy, berry-streaked breakfast cake perfect for dessert, breakfast, brunch, or afternoon tea."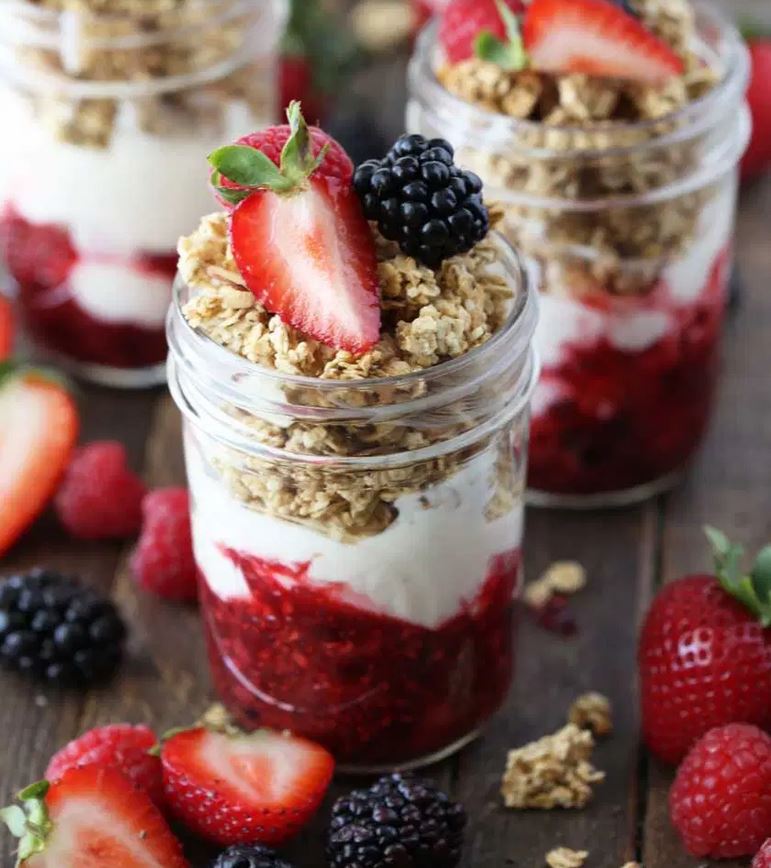 Berry Compote Parfait
"This berry compote parfait is sure to be a big hit! Chia berry compote layered with yogurt and a chia almond granola, or , as well as ripe, fresh, berries. This is a fun breakfast, a nutritious snack, and an excellent source of protein."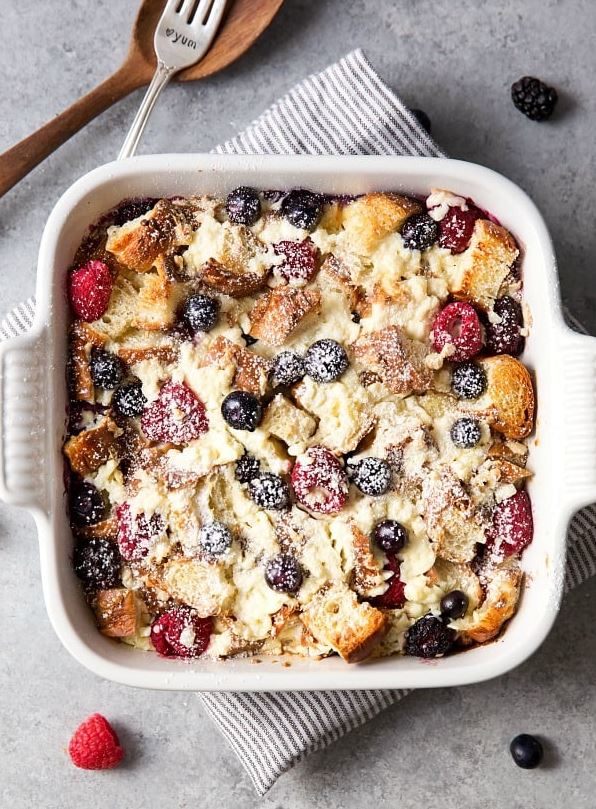 Fruity Croissant Puff with Vanilla Bean Glaze
"This Fruity Croissant Puff with Vanilla Bean Glaze is the most amazing breakfast or brunch because you actually make it up the night before!"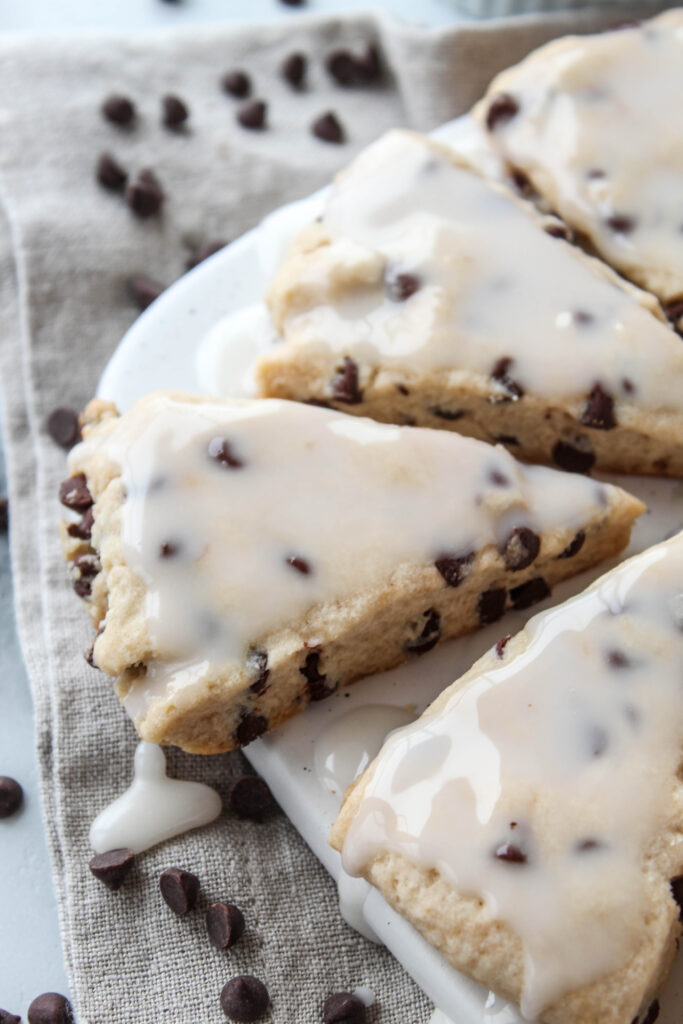 Mini-Chocolate Chip Scones
"These buttery scones are absolutely delightful! They make a simple, yet perfect addition to any party or brunch!"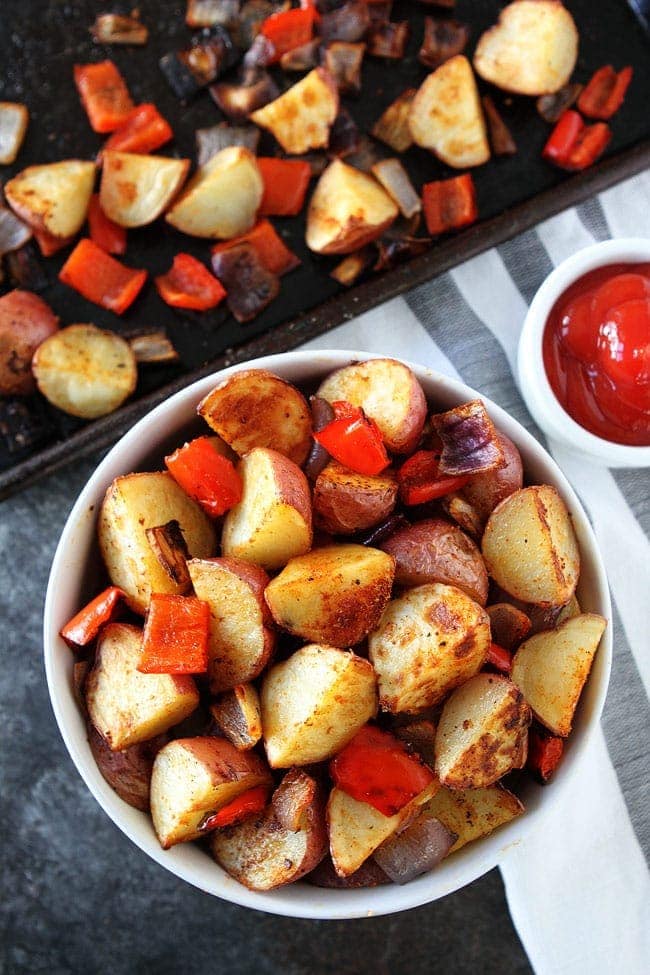 Roasted Breakfast Potatoes
"Breakfast Potatoes – these easy and crispy breakfast potatoes with red onion and peppers are roasted in the oven and go great with any meal, breakfast or otherwise!"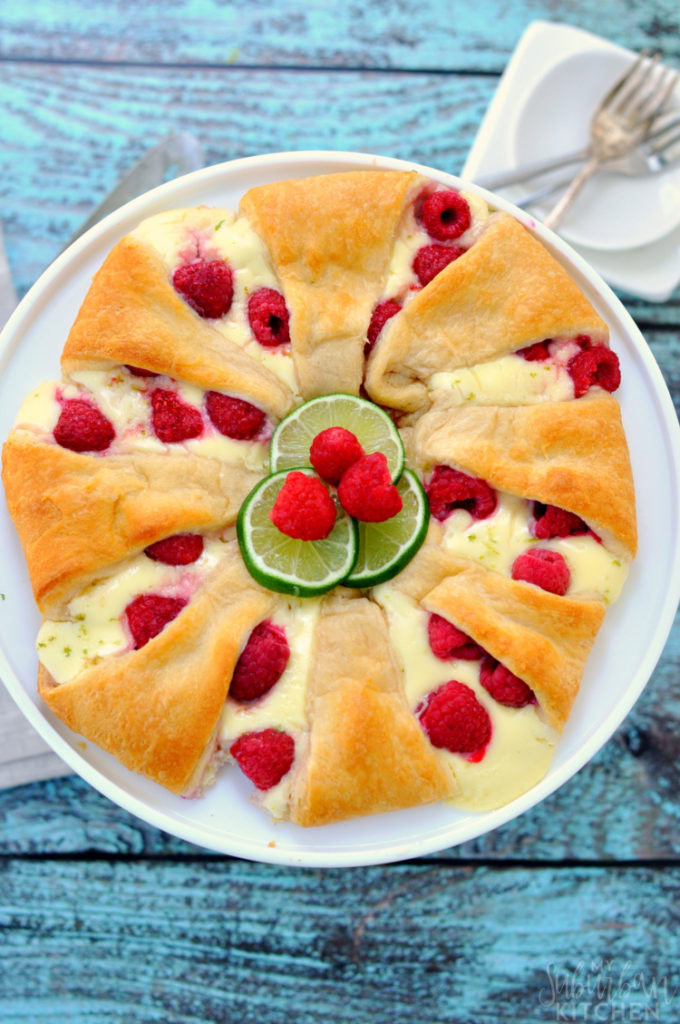 Lime Raspberry Cheesecake Crescent Ring
"Perfect for breakfast or brunch!"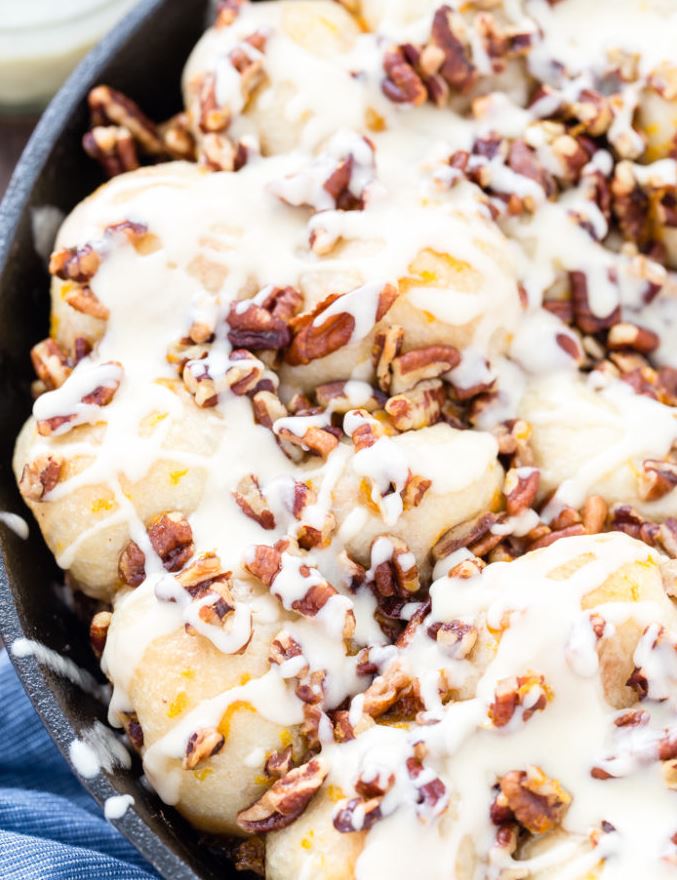 Orange Pecan Pull Apart Skillet Rolls
"Orange Pecan Pull Apart skillet rolls will become your favorite breakfast treat! With creamy orange glaze and crunchy pecans, these pull apart rolls are great for breakfast, brunch, or holidays."
French Toast Muffins
"Baked French Toast made in muffin cups. These muffins are too cute and a fun breakfast treat!"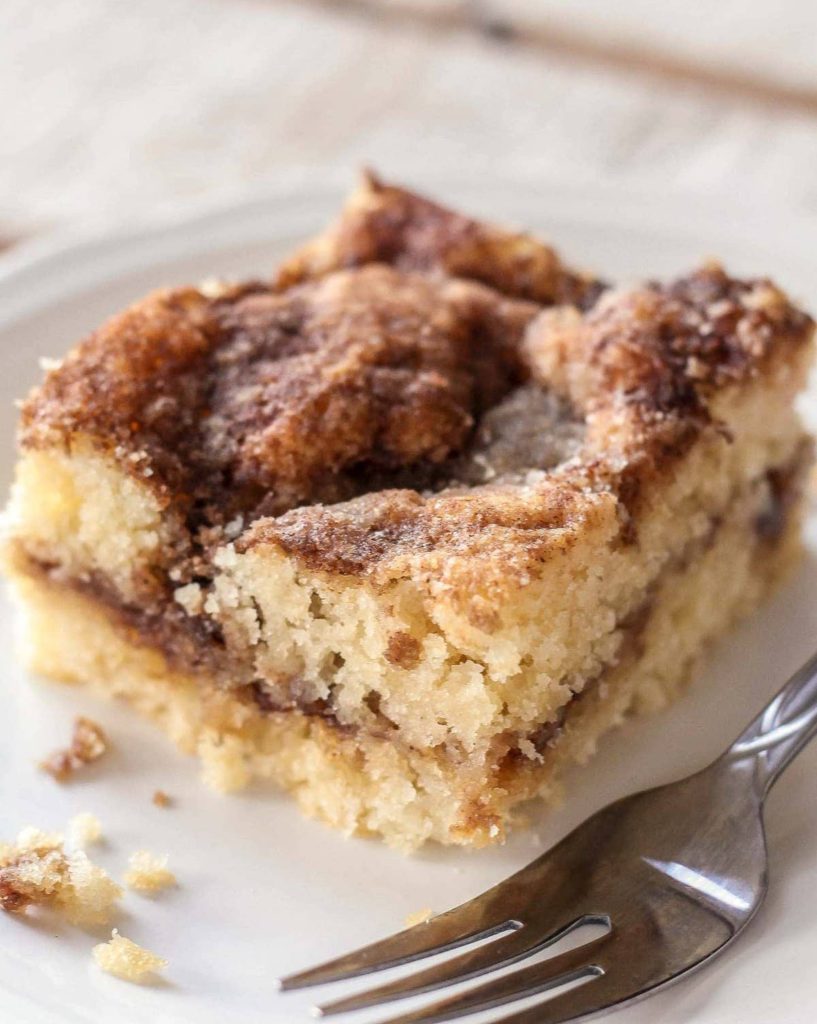 Easy Coffee Cake
"The BEST and EASIEST Coffee Cake Recipe! It's moist, delicious and perfect for showers, breakfast and holiday celebrations!"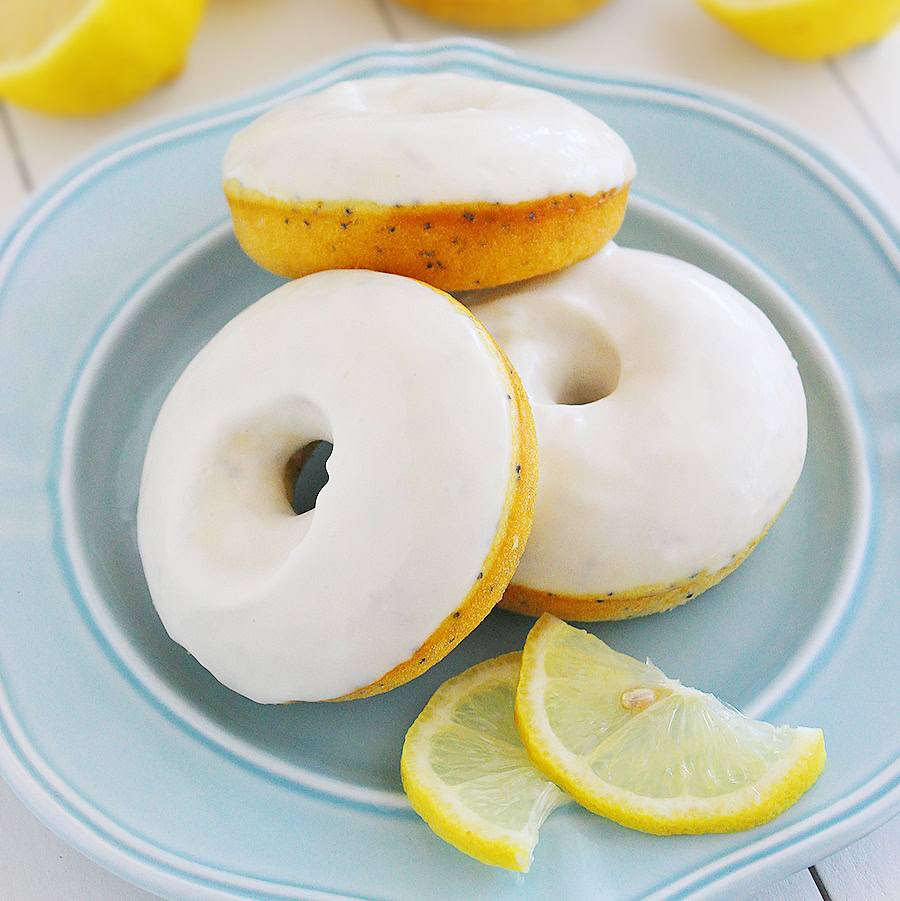 Lemon Poppy Seed Donuts
"Bake a batch of these sunny, super soft lemon poppy seed donuts to brighten up your weekend, or to share with someone special!"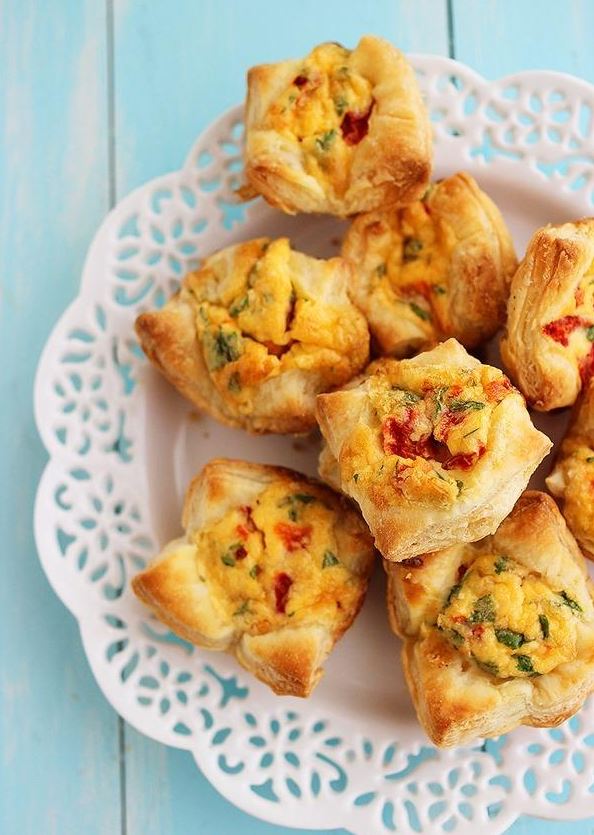 Mini Puff Pastry Quiche
"Bake a batch of mini puff pastry quiche for Mother's Day, or for a special spring brunch any weekend!"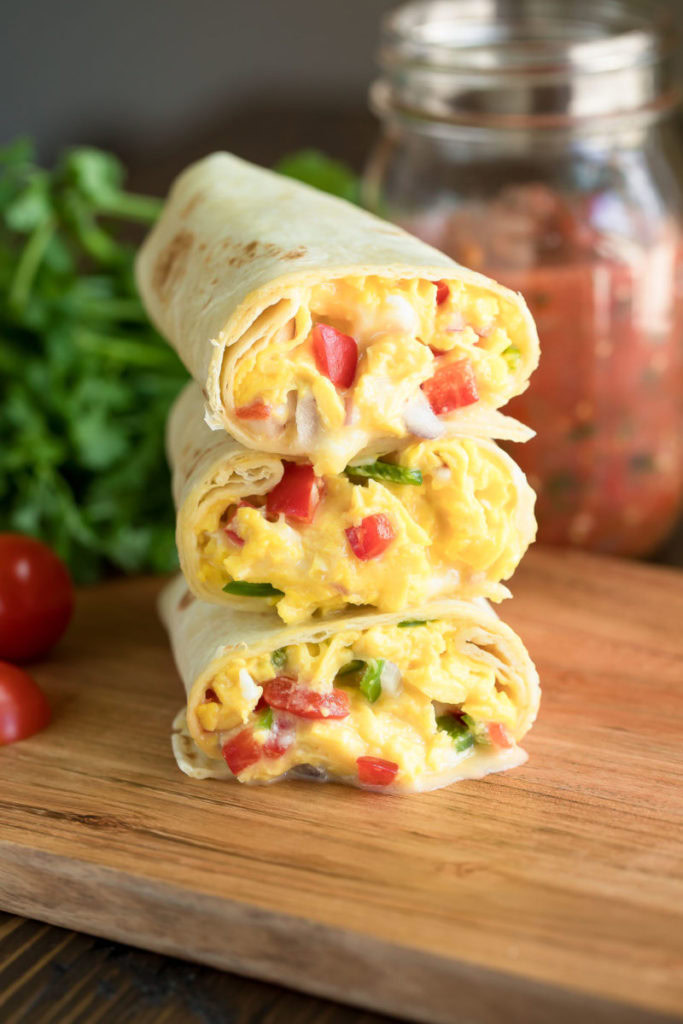 Veggie Breakfast Burrito
"Mornings are WAY better with one of these Veggie Breakfast Burritos in your hand!
Quick & Easy Cinnamon Rolls
"These rolls are super soft and result in a quick, mouth-watering cinnamon treat that is delicious any morning or holiday."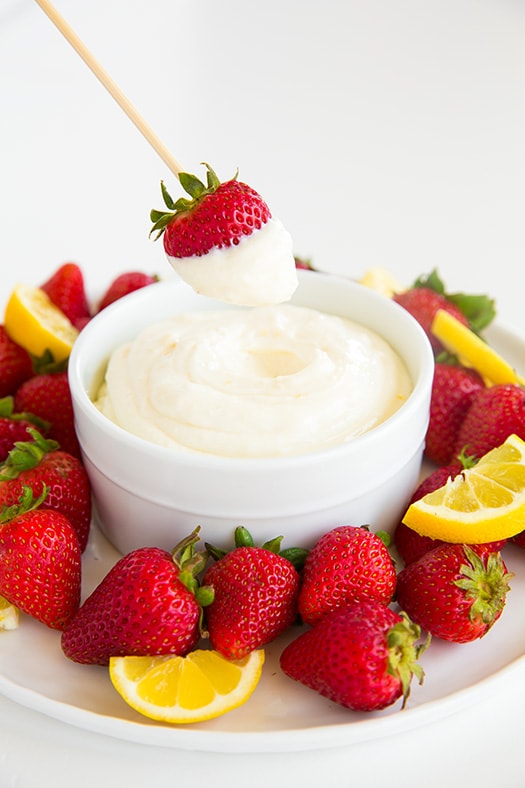 Lemon Cream Fruit Dip
"An easy to make dip with a bright flavorful lemon zip!"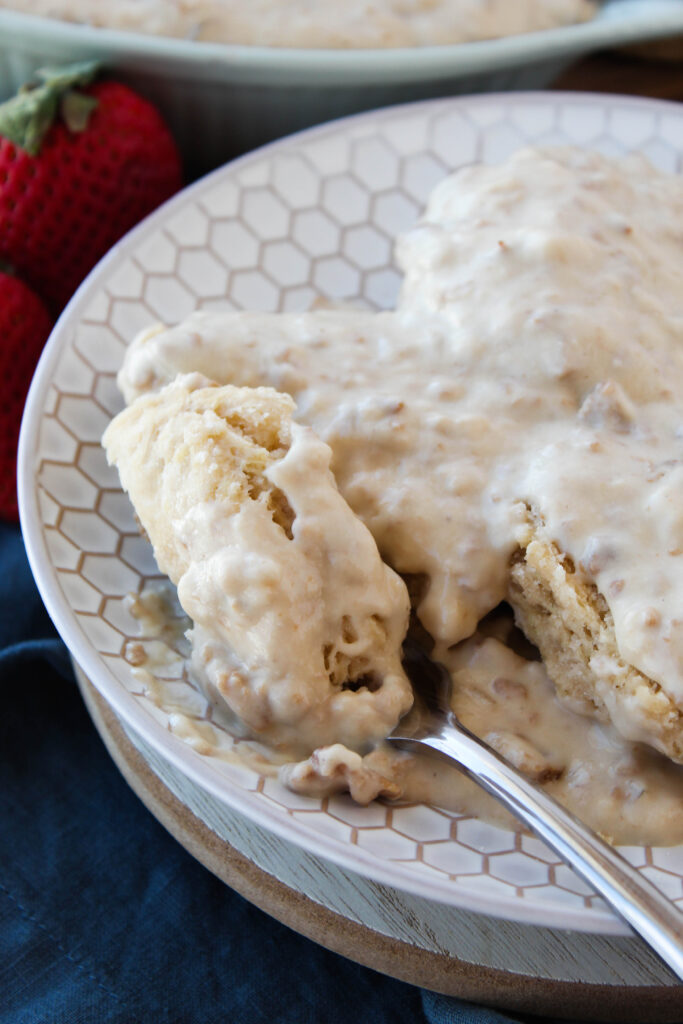 Vegetarian Biscuits and Gravy
"Classic homemade comfort food with fluffy biscuits and vegetarian sausage gravy!"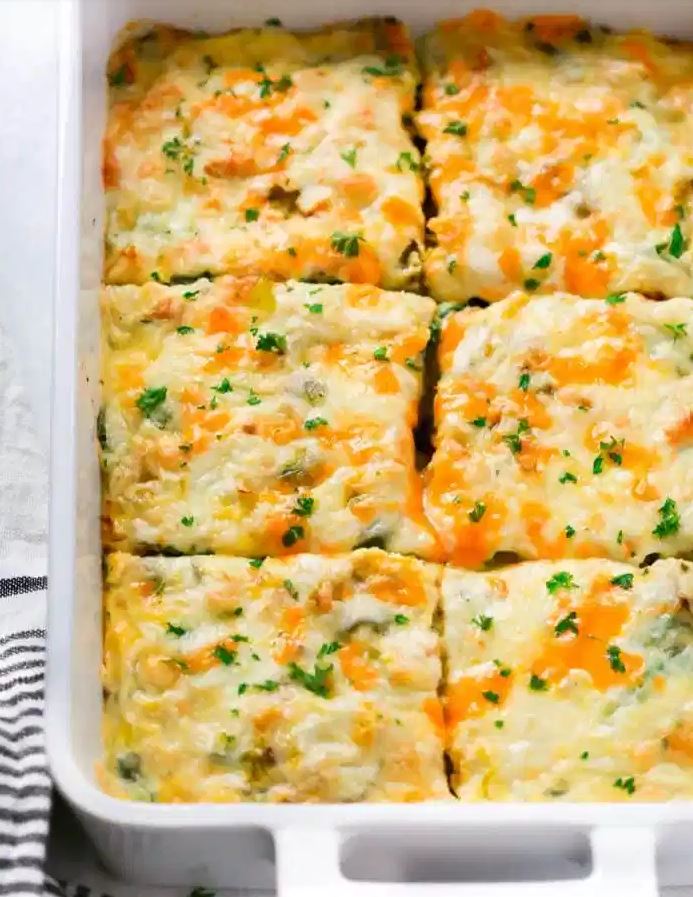 Make-Ahead Veggie Breakfast Casserole
"This Make-Ahead Veggie Breakfast Casserole is loaded with veggies, cheese, and eggs. It's very easy to make and is a perfect healthy breakfast."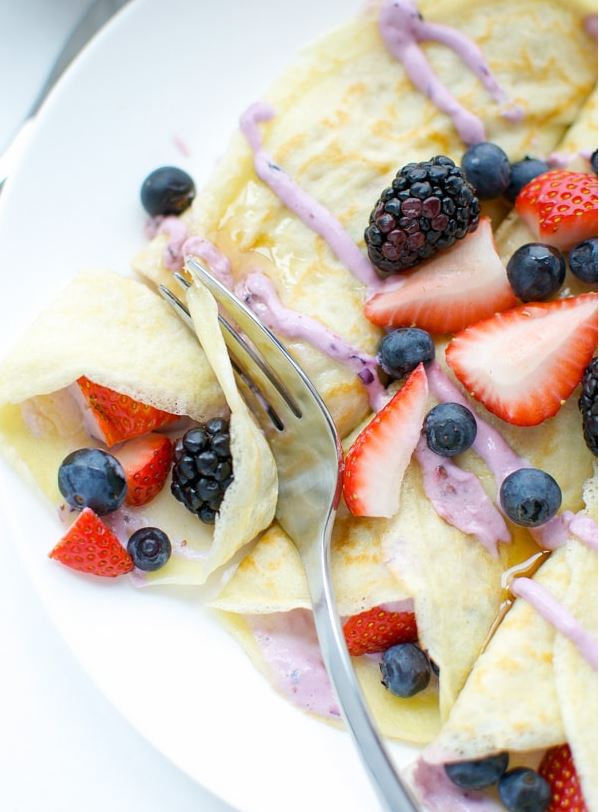 Berry Cheesecake Crepes
"Berry Cheesecake Crepes – filled with fresh berries and light and creamy cheesecake filing. Perfect for breakfast, brunch or dessert."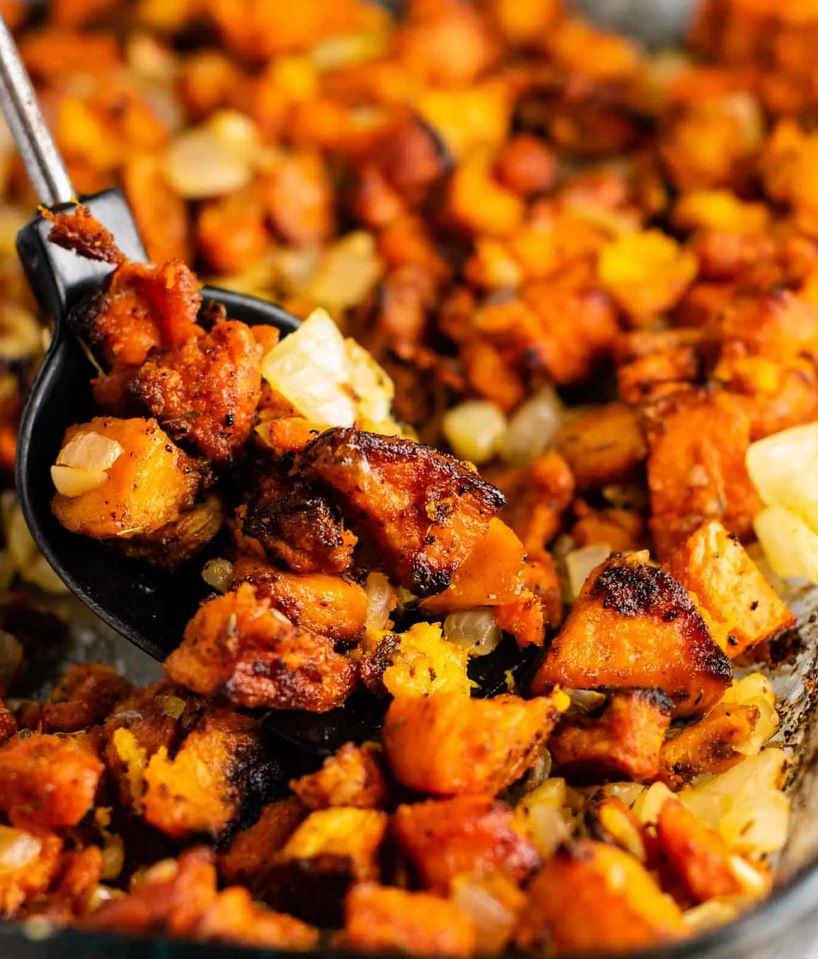 Sweet Potato Hash
"Easy and simple sweet potato hash recipe with caramelized garlic and onions. You can't go wrong with this easy crispy dish!"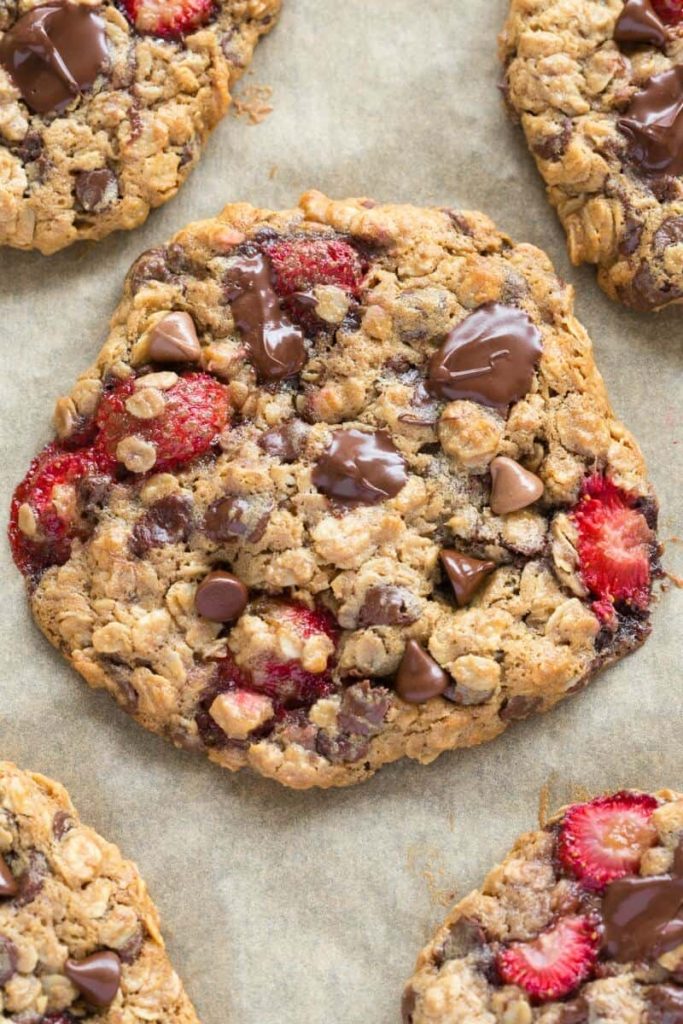 Strawberry Oatmeal Breakfast Cookies
"These easy strawberry oatmeal cookies are soft, chewy, and LOADED with fresh strawberries!"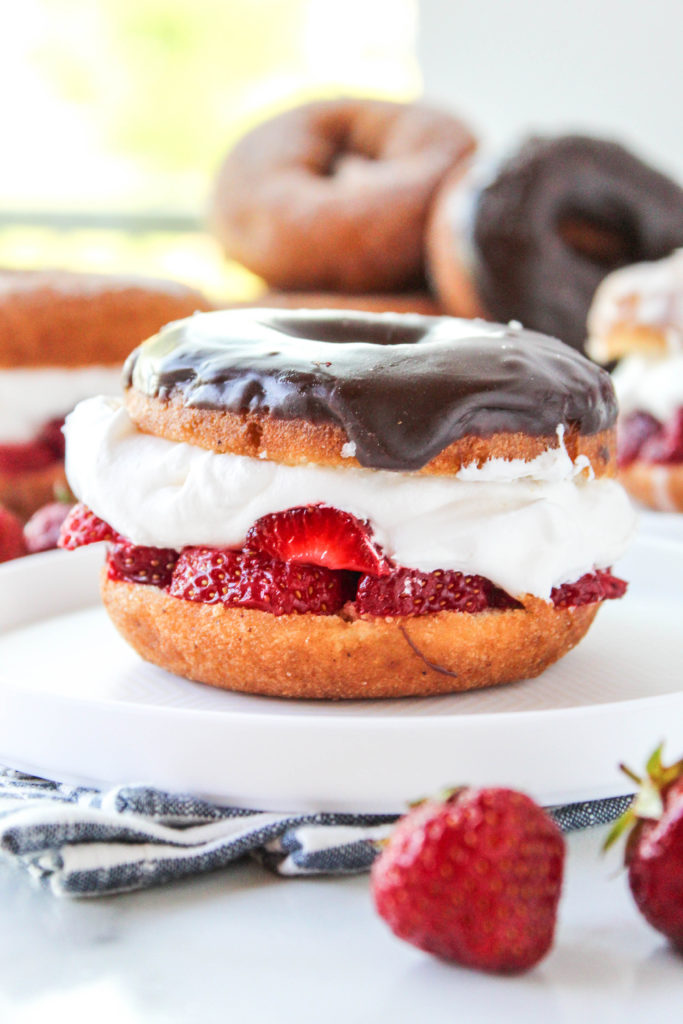 Donut Strawberry Shortcake
"A delightful summer-time staple that swaps shortcake for donuts in this fun version of Strawberry 'Shortcake!'"
More Breakfast Ideas: