These short jokes are clean and funny and tuck nicely into your child's lunch box for a personal touch!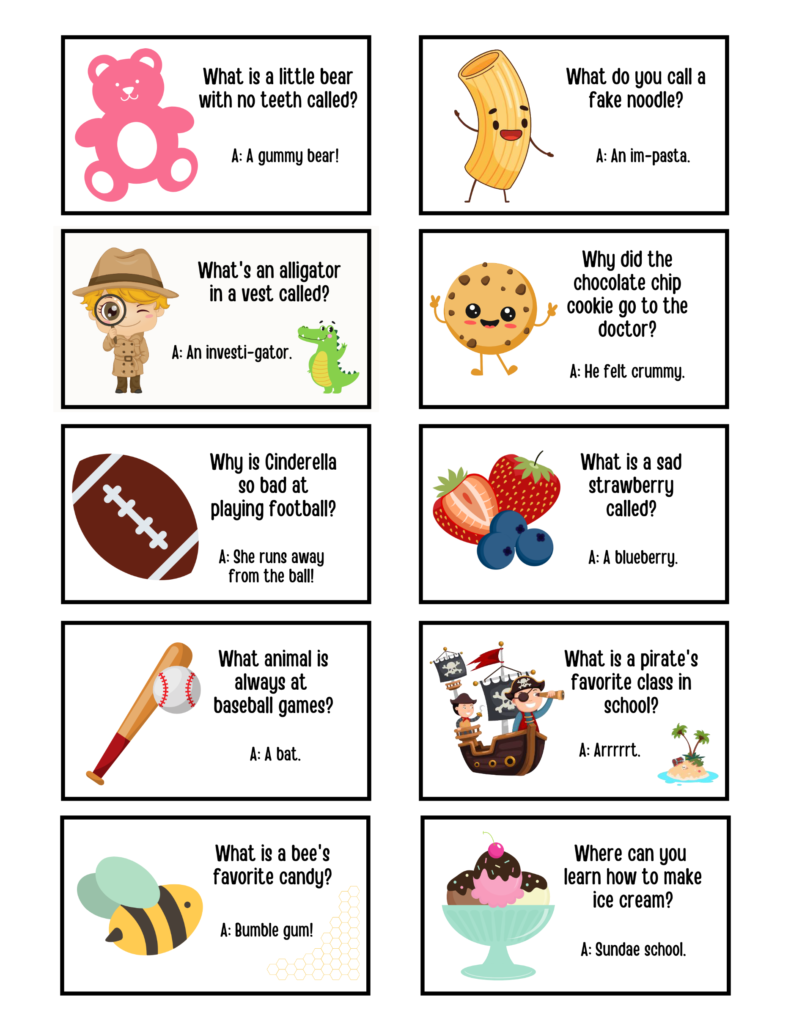 Printable Lunch Box Joke Cards
We have a fake turd that randomly floats around our house! My son and I find it tucked in our pillows and my husband finds it in his shoes and lunch box!
It's always a prideful moment for my son when the turd makes it all the way to work in my husband's lunch box without him noticing before he gets there! He considers it quite the accomplishment!
This has been going on for years, as far back as I can remember! It even came camping with us and found it's way into the boys tent! Couldn't tell you how it got there, though! HA!
These Free Printable Lunch Box Jokes are a great way to give your child a chuckle while they are eating their lunch at school. It's a no-cost way to give their lunch a fun personal touch!
As you get your kids ready for the new school, don't forget to print a First Day of School Sign and put together a Back to School Teacher's Survival Kit for their teachers!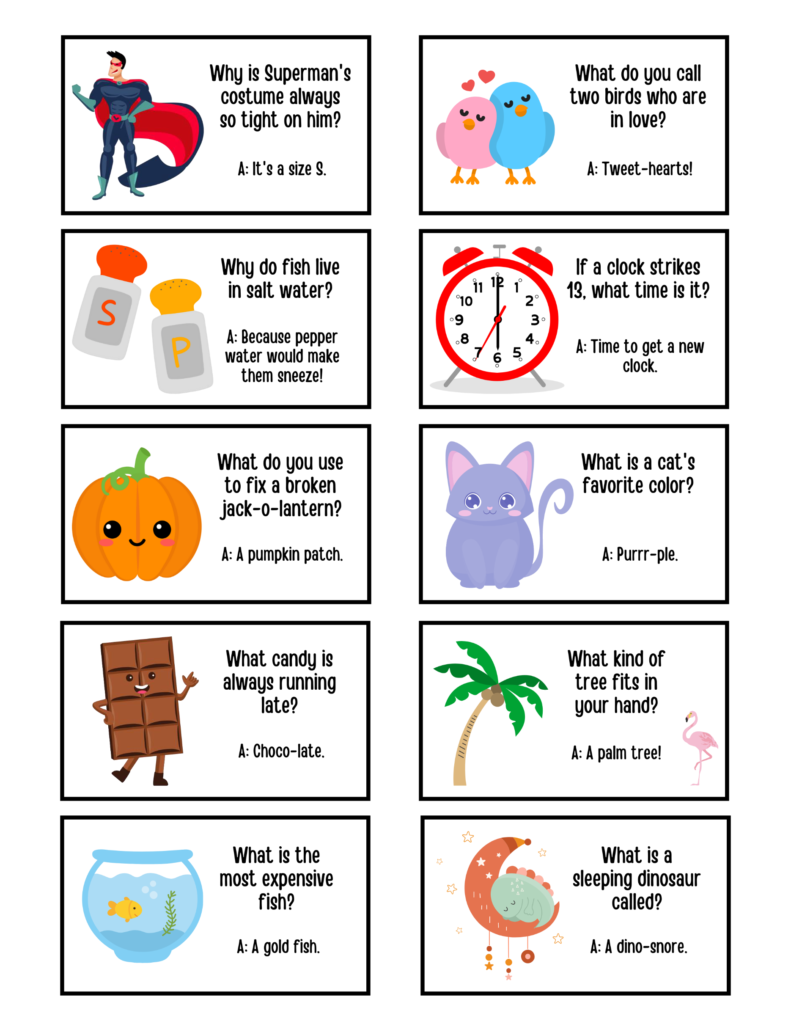 How to Print These Free Lunch Box Jokes
Click the 'Download 30 Lunch Box Jokes' button.
When you open the document, click 'File,' then 'Print.'
Download 30 Lunch Box Jokes!
More Free Back to School Printables: