A fun and easy way to say 'Happy 1st Day of School' to your child's teacher!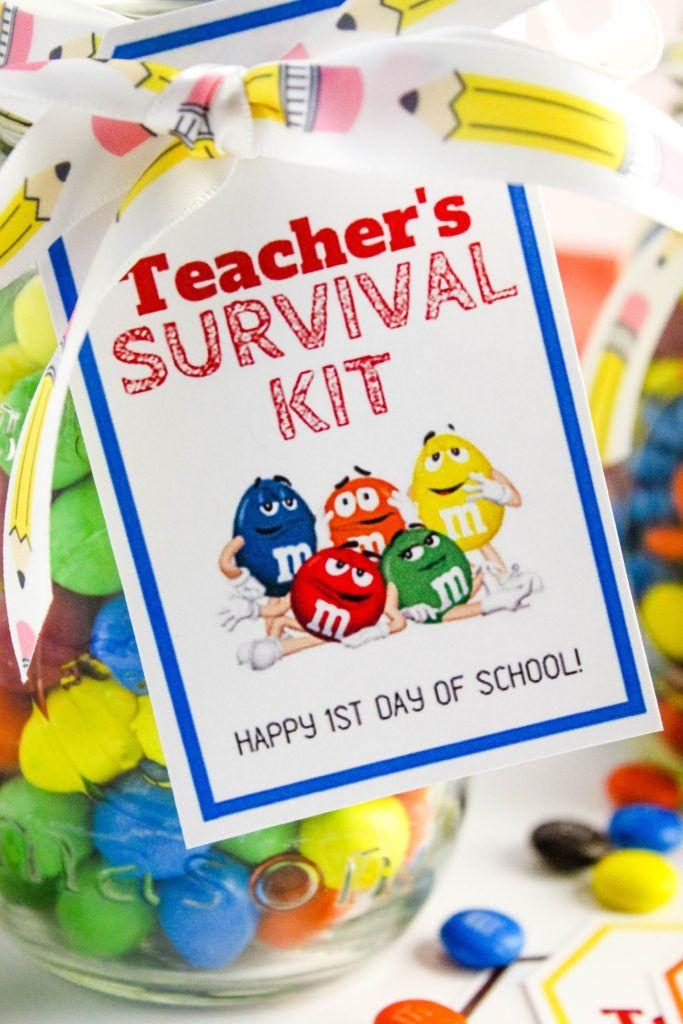 Back to School Survival Kit Gift Tag for Teachers
Little cherubs everywhere are getting ready for school and it's possible they may forget to bring their halo a time or two over the year! If you want their teacher(s) to be prepared for those days, then give them the gift of M&M's on the first day of school!
I love this Back to School Teacher's Survival Kit gift idea because it's thoughtful and easy! And you can put whatever candy you want in any kind of container you'd like! Or, you can give them cookies for their first day of school with these, 'If You Give a Teacher a Cookie Free Printable Gift Tags!'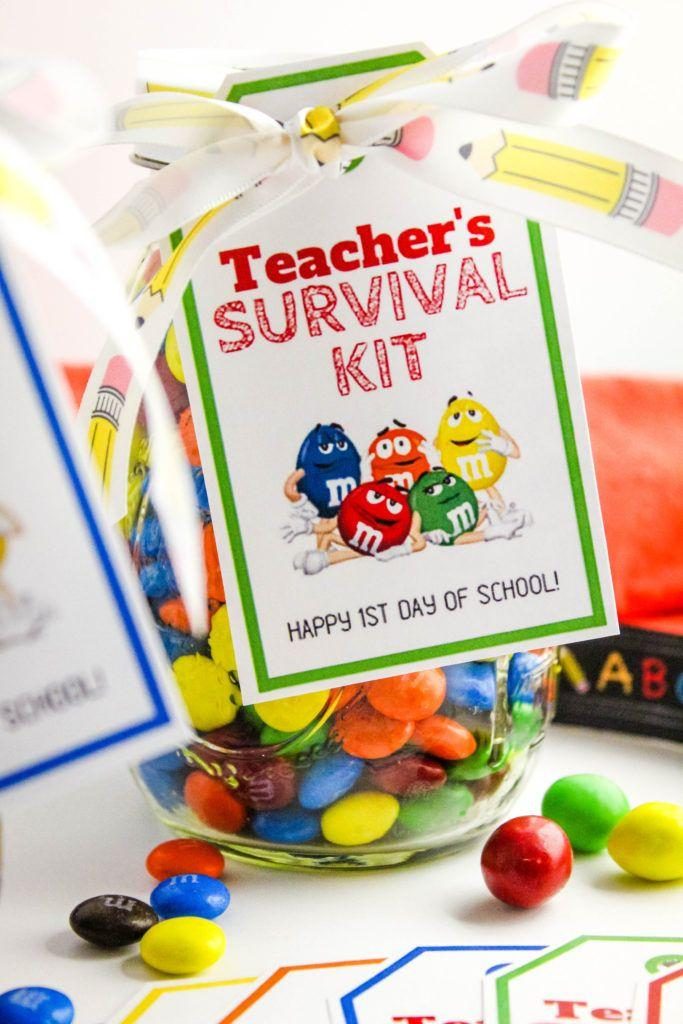 What You'll Need:
Mason Jar
M&M's
Ribbon
Scissors
Single Hole Punch
Free Teacher's Survival Kit Free Printable Gift Tags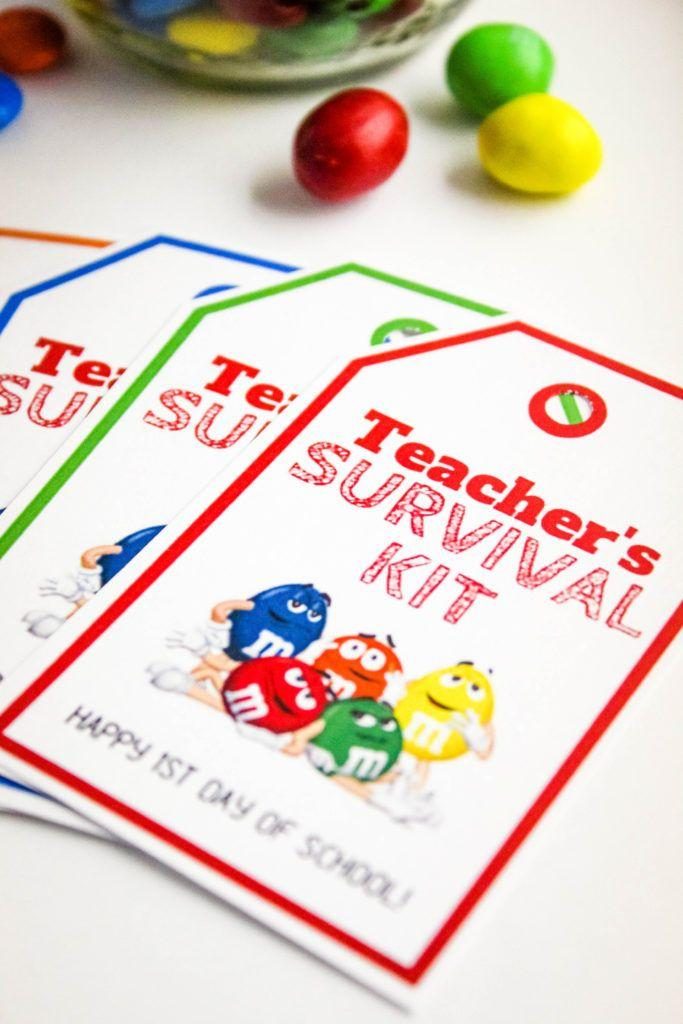 How to Make a Back to School Teacher's Survival Kit
Print the free Teacher's Survival Kit Free Printable Gift Tags.
Cut out desired number of gift tags and punch holes in the top (designated area) with a single hole punch.
Fill a mason jar (or other container of choice) with M&M's and seal with a lid. You can use:

Milk Chocolate
Peanut
Peanut Butter
Almond
Caramel
Crispy
Pretzel
Mini

Cut a Back to School themed ribbon extra long so there is plenty of length to work with when tying.
Wrap the ribbon around the mason jar lid, starting at the back of the lid. Pull both strands through the hole and tighten the tag to the mason jar with the ribbon. Secure the tag by tying a bow.
Cut any extra ribbon off the ends at desired length.
Print Free Gift Tags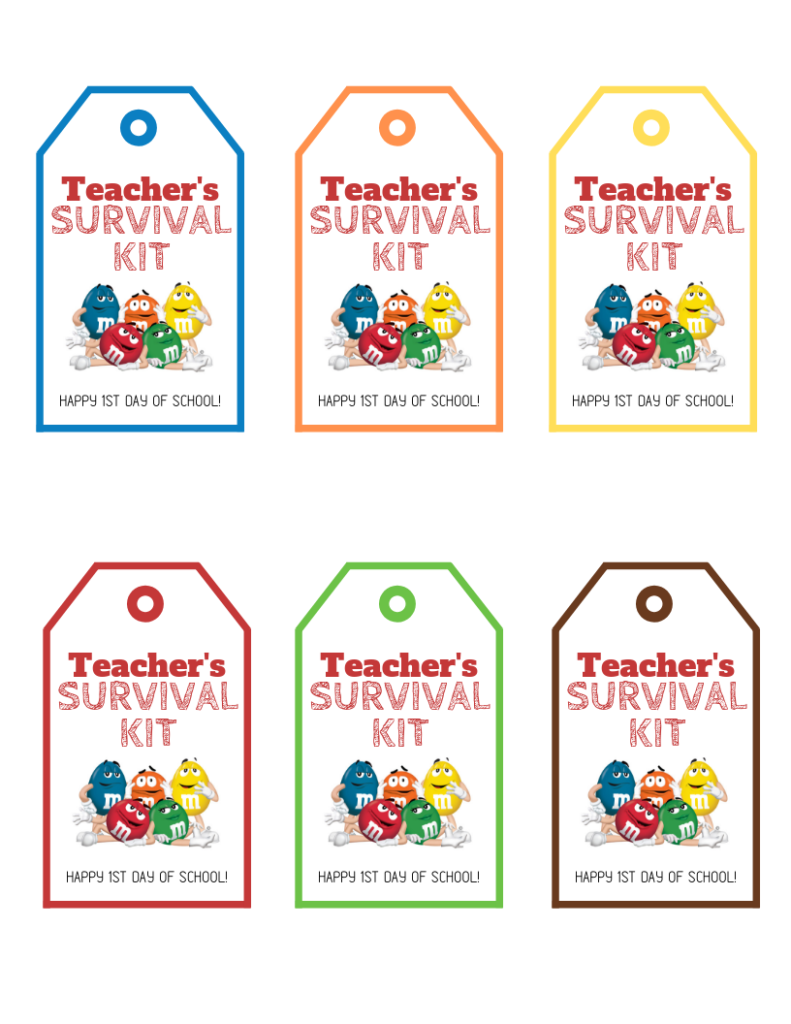 Just click and print!
More Free Printables: