An easy way to thank the teacher's in your child's life for their dedication!
Thankful for the Hands that Teach Me Printable
Before the holiday hustle I like to at least have an idea of what I am going to give as gifts. Regardless, I don't think I've ever gotten through a holiday season giving everyone on my list what I actually wanted to give them. My ideas frequently change along the way!
As soon as the holiday frenzy hits I start to panic that I am not going to get everything done. So I start to change my mind on who I am going to give what, and then I change it again, a-a-a-a-nd again. Before I know it I've wasted too much precious time to do anything that isn't quick and easy!
If there is one person we are all grateful for – it's our child's teacher(s). My son's teacher is top priority when it comes to gifting! A small token of appreciation is easy to make, especially with my free printables. Just like this Thankful for the Hands That Teach Me Free Printable Gift Tag – grab a bottle of soap and jazz it up with one of these gift tags and a festive ribbon!
For the kids, you could print this Thanksgiving Coloring Book! And for your friends you could print Thankful for Sweet Friends Like You Printable Gift Tags!
What You'll Need:
Bottle of Soap
Ribbon
Scissors
Single Hole Punch
Free Thankful for the Hands That Teach Me Gift Tags
How to Make a 'Thankful for the Hands That Teach Me' Gift
Print the free Thankful for the Hands That Teach Me Gift Tags.
Cut them out. Punch a hole in the top of the gift tag.
Cut a long piece of ribbon, poke through punched out hole.
Wrap the ribbon around the neck of the soap bottle. Pull the strand(s) through the hole and tighten the tag to the soap bottle with the ribbon. Secure the tag by tying a bow.
Cut any extra ribbon off the ends at desired length.
Print Free Gift Tags
You have 18 designs to choose from. Just click and print!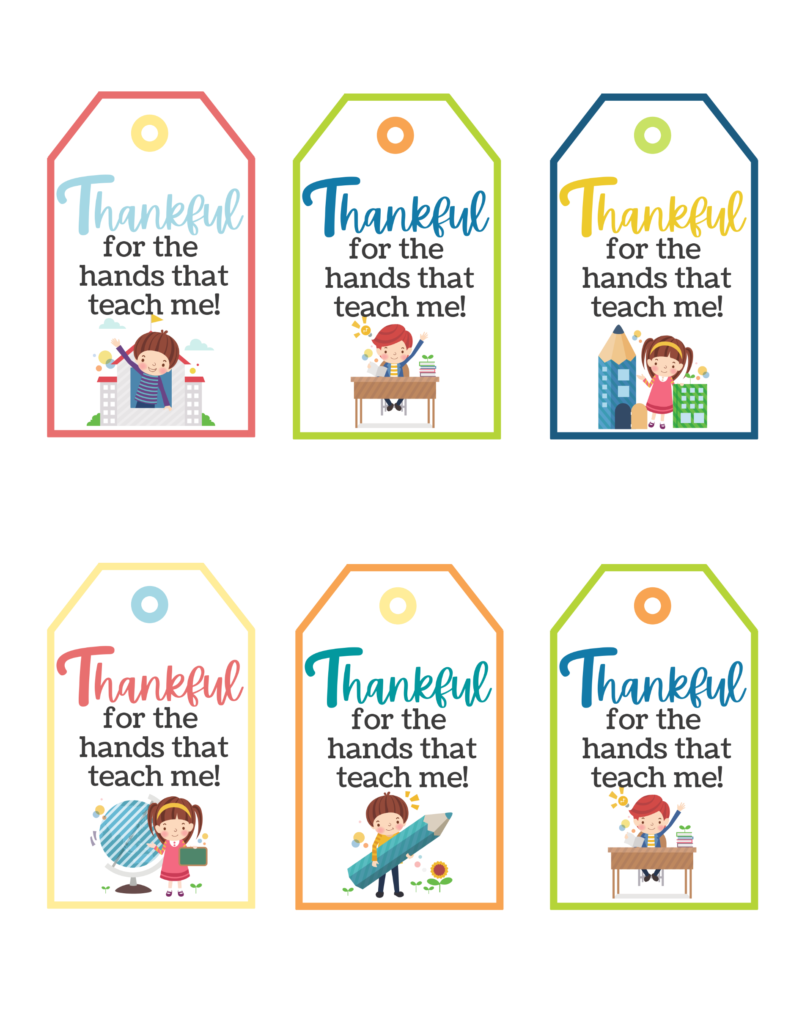 Download Here!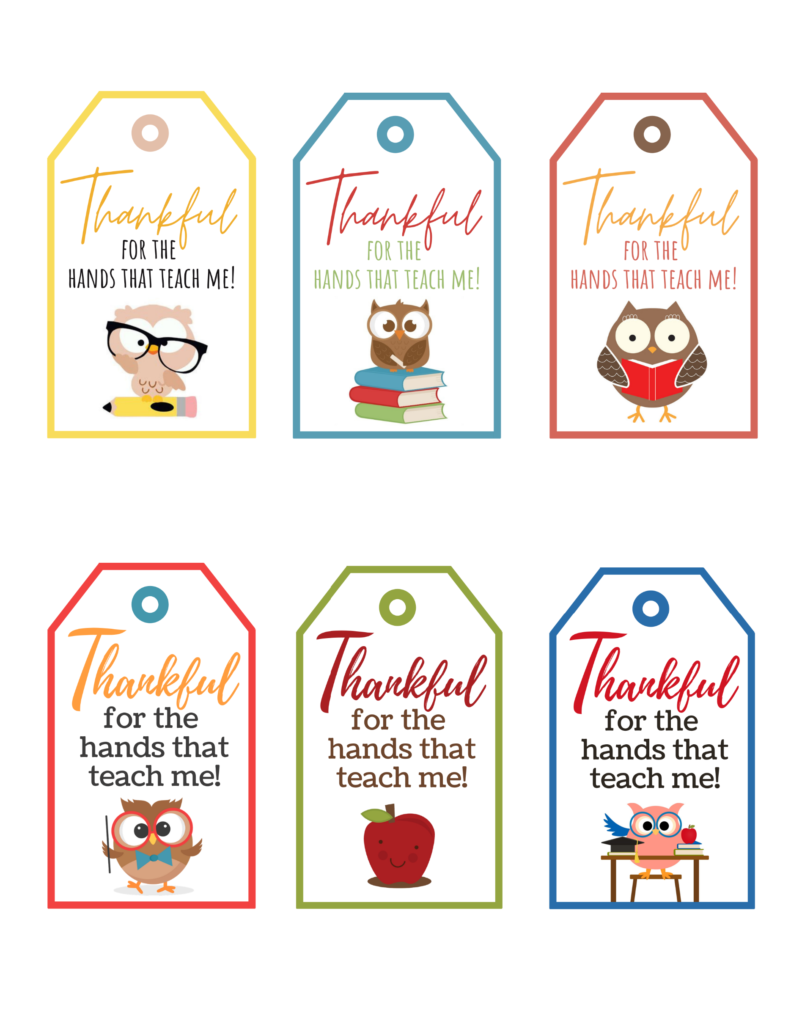 Download Here!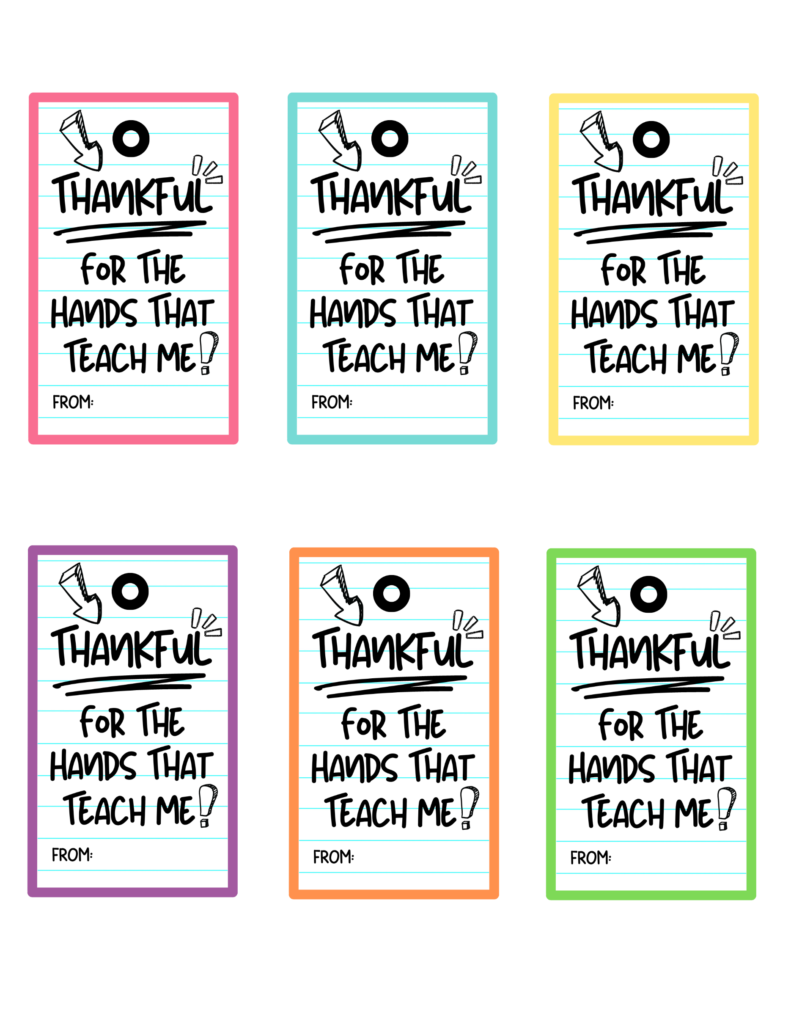 Download Here!
More Free Printables: