This simple and easy to make decadent vegan Valentine's dessert is sure to please all candy lovers!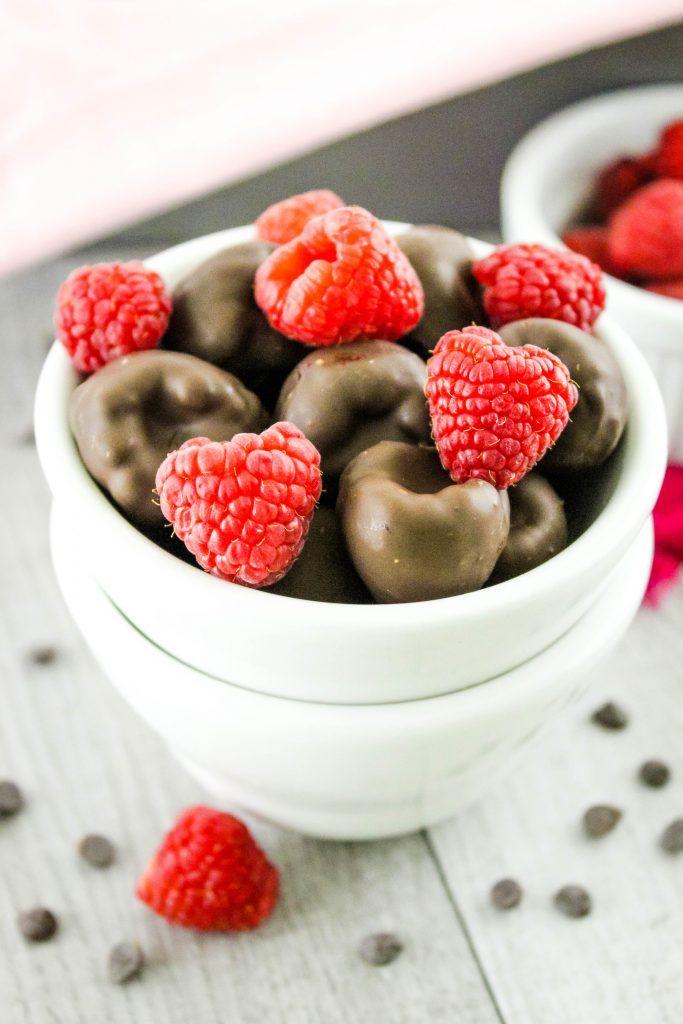 It's the season of love and my heart is bursting with it! I have been blessed beyond all measure.
We had a massive, and I mean snowmageddon style, snow storm yesterday. It was beautiful with huge flakes that sparkled across our yard and the tops of trees. It was repeatedly advised to stay home and off the roads. You don't have to tell me twice!
Sometimes I am a little too hard on myself, focusing on what I don't have instead of what I have. Wishing that I was a perfect Mom… wishing that I had more time with my son at home.
About the only thing I can give him some days is my love. But there is promise in that love I give him. Do you know what the Bible says about love?
It says that love is patient and kind. It does not envy or boast. Love is not proud. It does not dishonor others, it is not self-seeking. Love is not easily angered, it keeps no record of wrongs. Love does not delight in evil but rejoices with the truth. It always protects, always trusts, always hopes, always perseveres.
Love never fails!
You should read that beautiful verse for yourself! It's found in 1 Corinthians 13:4-7.
Sometimes I have to give myself a little pick me up pep talk, with a reminder that a whole lotta love is just fine if that's all I have to give some days!
I may not be able to play Legos every night or build a snowman every time it snows, but he is still my priority!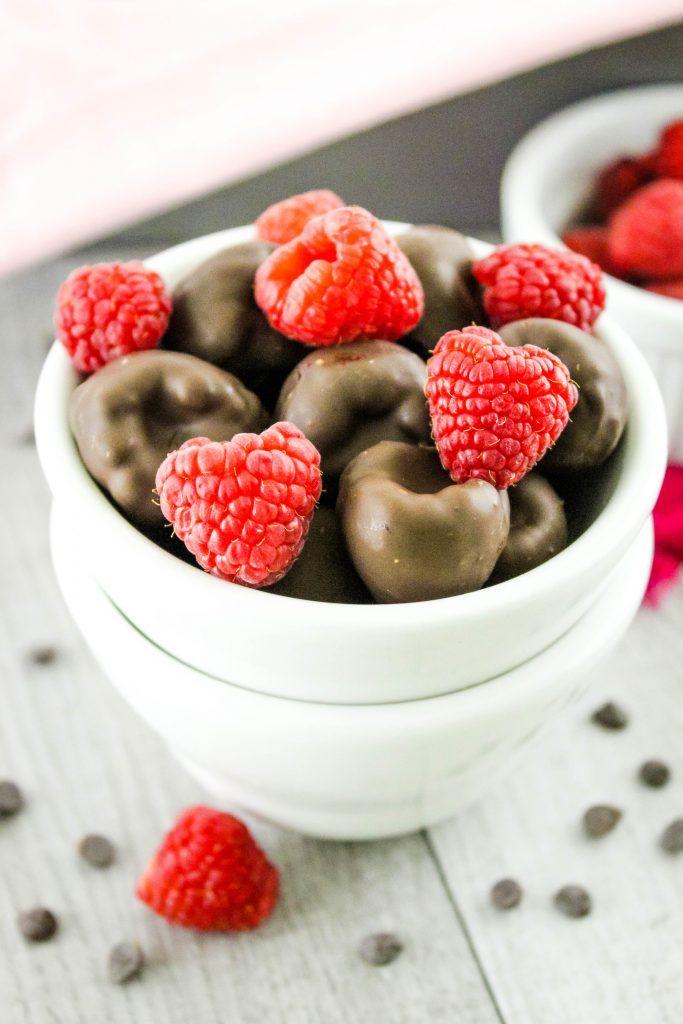 These cute little Vegan Valentine Chocolate Covered Raspberries are the perfect gift! They are so easy to make and the combination of chocolate and raspberries is divine! It's one of my top two flavor combinations.
If you feel like stepping up your game and making something that looks fancy, but is quick and easy to make then check out these Vegan Valentine Crunch Cups with Raspberries!

Vegan Valentine's Chocolate Covered Raspberries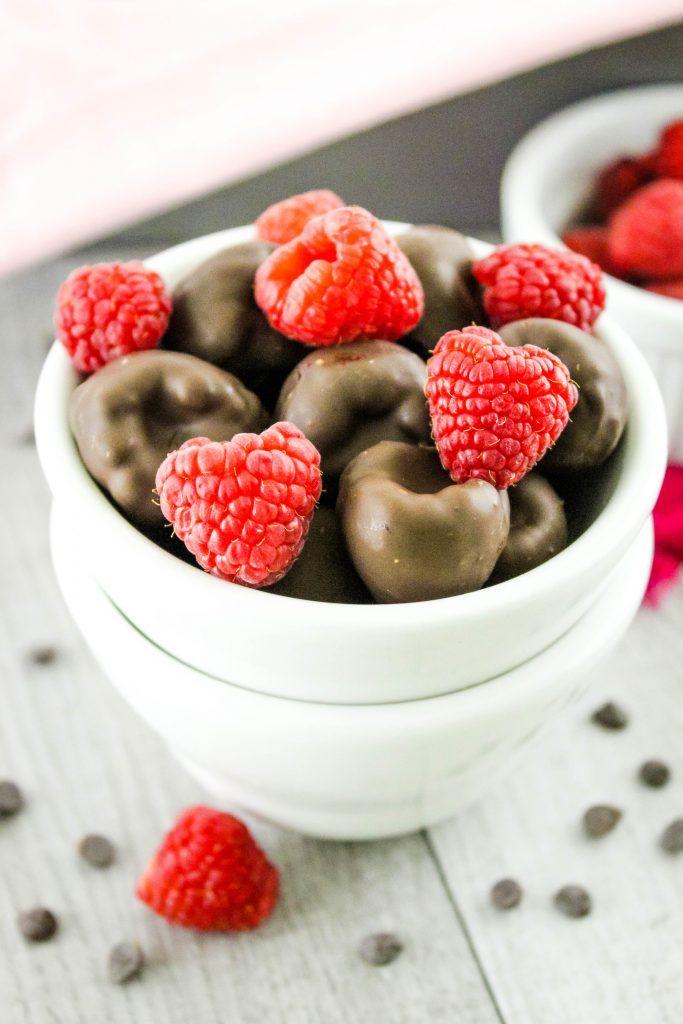 Vegan Valentine's Chocolate Covered Raspberries, this simple and easy to make decadent vegan Valentine's dessert is sure to please all candy lovers! 
Ingredients
Vegan Chocolate Chips, Melted
Fresh Raspberries
Instructions
Line a baking sheet with parchment paper.
Melt the vegan chocolate chips in the microwave, stopping to stir every 30-45 seconds.
Dip fresh raspberries into the melted chocolate, covering them entirely. Use a fork to remove berries from the bowl.
Before completely removing from the bowl, lightly tap the edge of the bowl while the berry balances on the fork. This helps to get rid of the extra chocolate.
Place berries on the lined baking sheet and allow the chocolate to harden.