The perfect Valentine's Day card for your child's Star Wars loving classmates!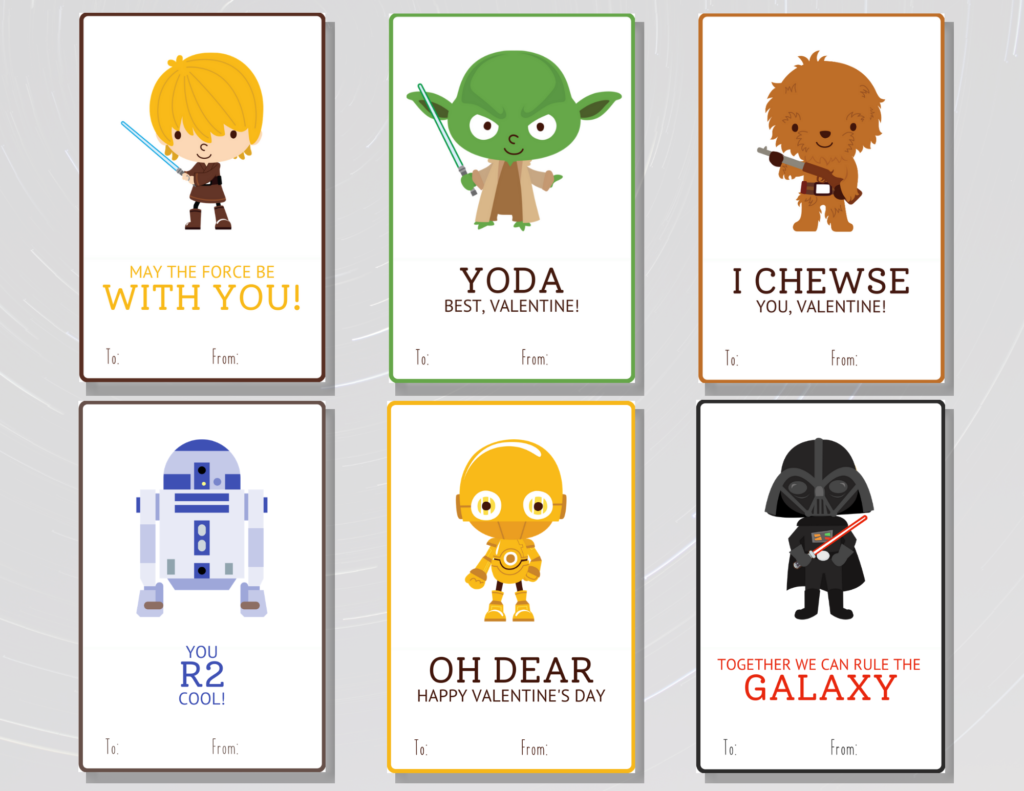 Free Star Wars Valentine Printables
My husband and I are not a Star Wars fans. I know, we're in the minority! The more I hear about it, the more confused I get! Our son like Star Wars, though. He's never seen the movies, but he knows enough about it from my Dad. He has a special section of Star Ware Legos in his room. The only character I can remember is General Grievous. (I just had to Google how to spell that!) The only reason I can remember his name is because my husband calls him Beavis Grievous, ha! I put these Printable Star Wars Valentine's together for the Star Wars loving families!
Print Free Valentine's
Just click and print!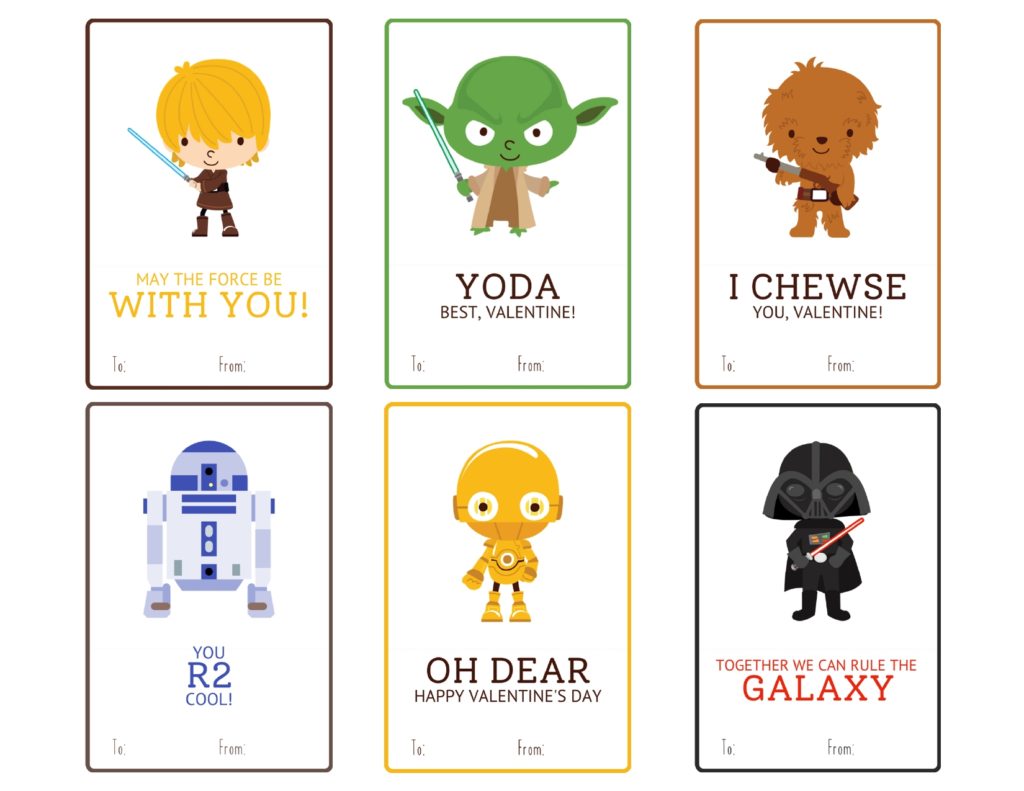 Download Here!
For Valentine's Day Treats, Check Out: